When you really need to be sure what's in the bucket. PEDIcare
---
Go For the Gold 
Help him be calm and collected to FEEL and PERFORM LIKE A WINNER so you can both be in the medals. 
Save $$$ this summer - 10% off PEDIcare only in July! 
Glucosamine, Chondroitin, MSM, Vitamin E, Vitamin C, Antioxidants, Alfalfa, Yucca, Biotin, Methionine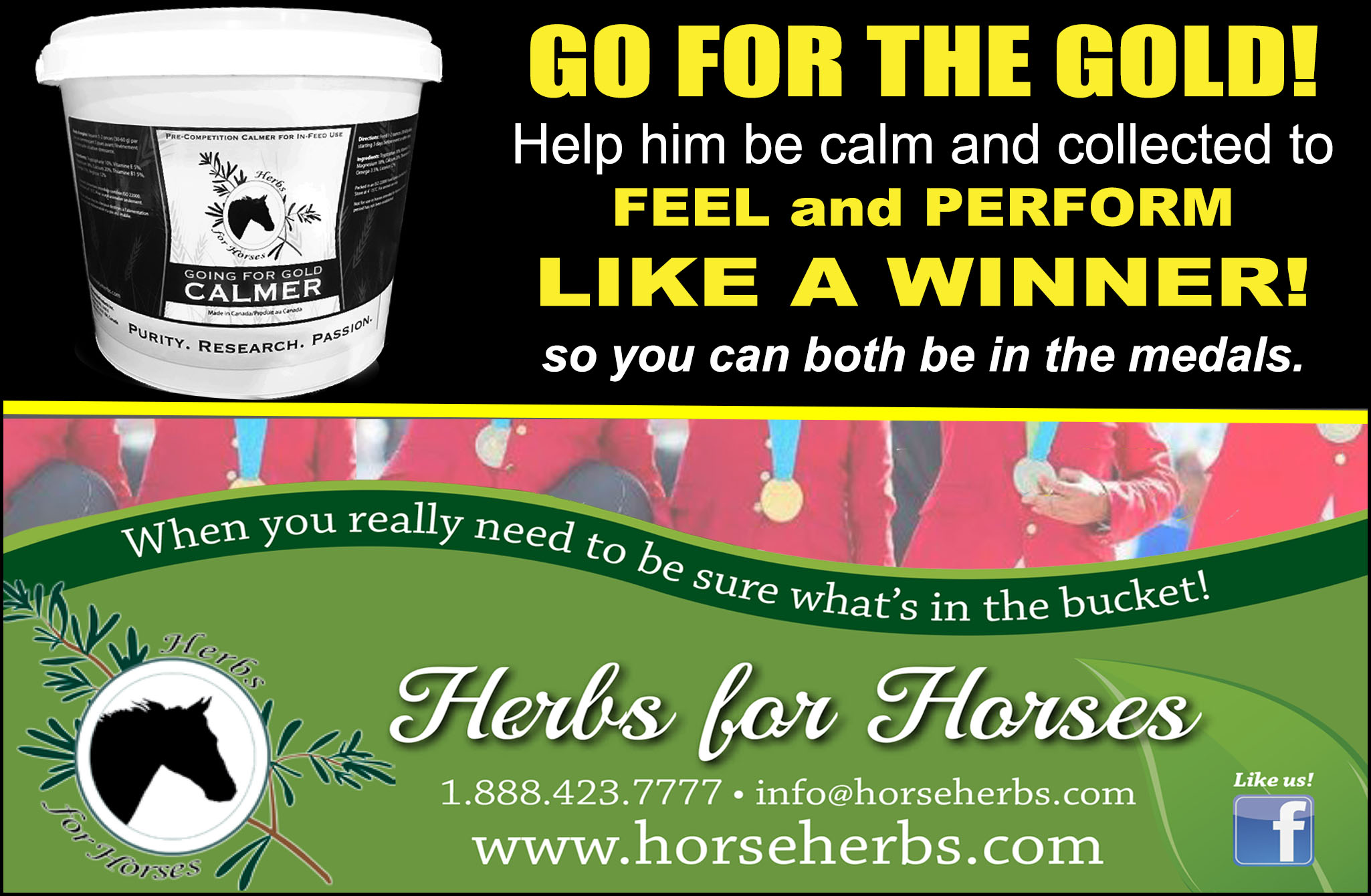 Address: 6 - 558 Massey Road, Guelph, On N1K 1B4
Phone:  1-888-423-7777
Website: www.horseherbs.com
Email: info@horseherbs.com 
An article in this issue of The Rider explains why Omega-3 is so important for us, our dogs and horses!
When you really need to be sure what's in the bucket!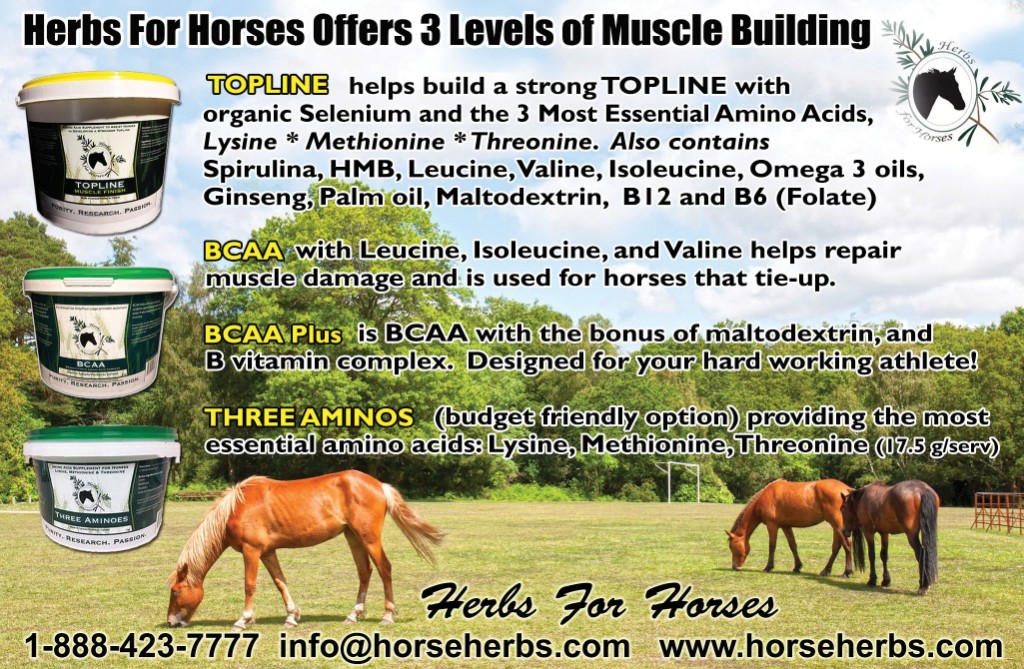 Herbs for Horses Offers 3 Levels of Muscle Building
TOPLINE helps build a strong TOPLINE with organic Selenium and the 3 most essential amino acids, Lysine, Methionine, Threonine. Also contains Spirulina, HMB, Leucine, Valine, Isoleucine, Omega 3 oils, Ginseng, Palm Oil Maltodextrin, B12 and B6 (Folate) 
BCAA with Leucine, isoleucine, and valine helps repair muscle damage and is used for hoses that tie-up. 
THREE AMINOs (budget friendly option) providing the most essential amino acids: Lysne, Methionine, Threonine (17.5 g/serving)