Get Legacy Pellets from A.L. Distributing!
---
Legacy Pellets From A.L. Distributing
Phone: 1-888-345-2351
Website: http://www.aldistributing.com/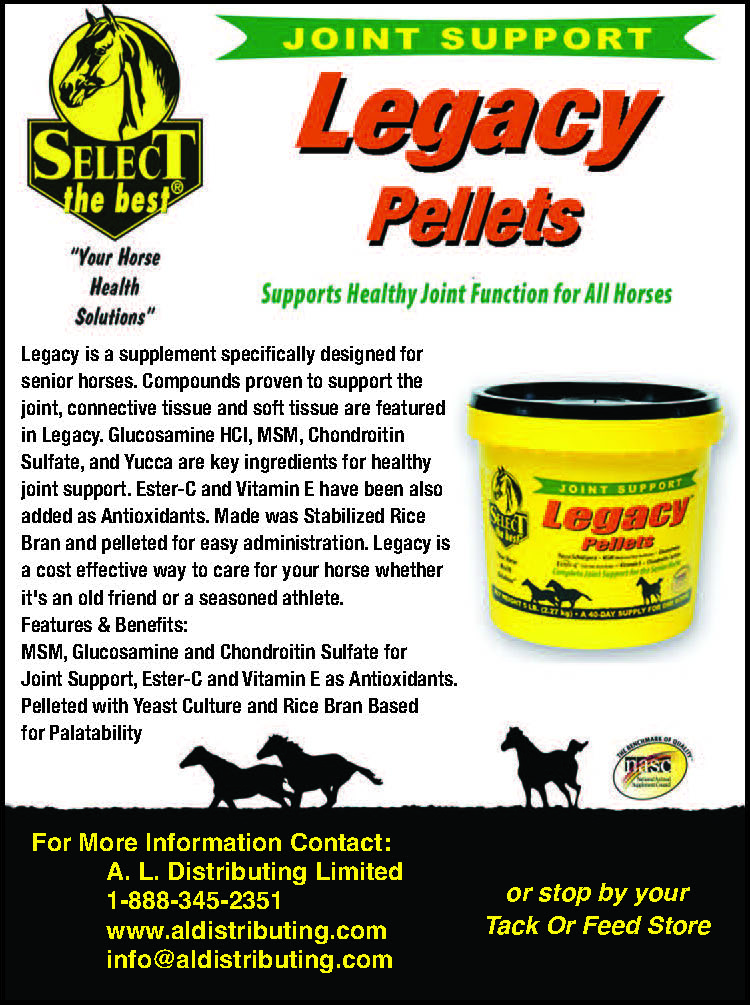 Legacy is a supplement specifically designed for senior horses. Compounds proven to support the joint, connective tissue and soft tissue are featured in Legacy. Glucosamine HCI, MSM, Chondroitin Sulfate, and Yucca are key ingredients for healthy joint support. Ester-C and Vitamine E have been also added as Antioxidants. Made with Stabilized Rice Bran and pelleted for easy administration. Legacy is a cost-effective way to care for your horse whether it's an old friend or a seasoned athlete.