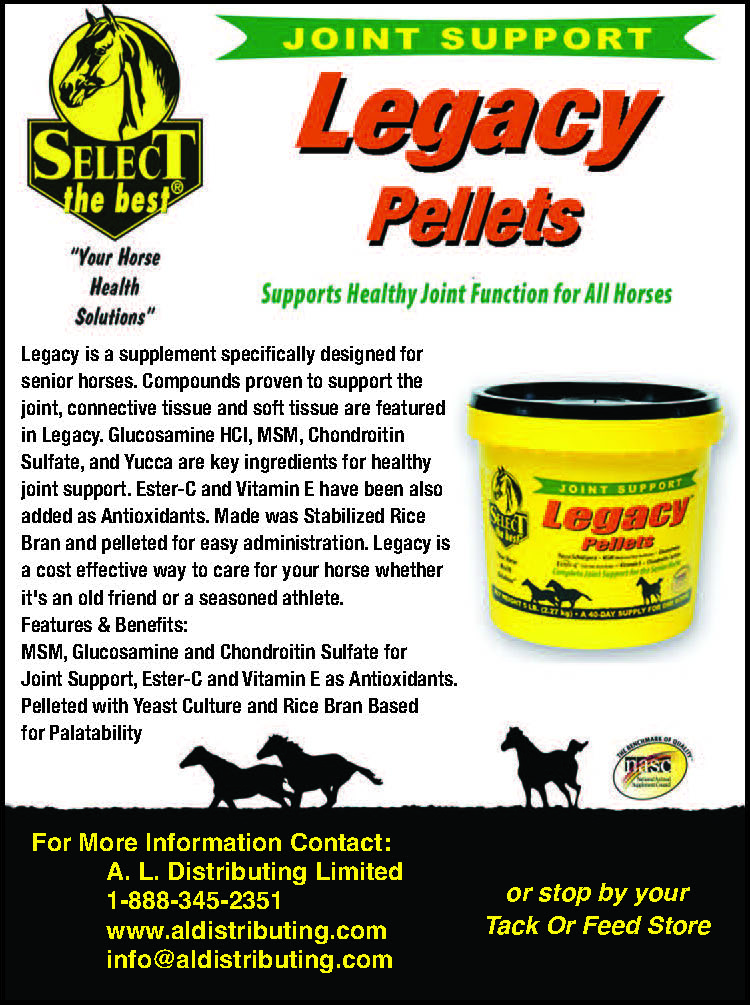 Legacy Pellets are a a supplement specifically designed for senior horses.
---
---
Compounds proven to support the joint, connective tissue and soft tissue are featured in Legacy.
Glucosamine HCI, MSM, Chondroitin Sulfate, and Yucca are key ingredients for healthy joint support.
Ester-C and Vitamine E have been also added as Antioxidants.
Made with Stabilized Rice Bran and pelleted for easy administration.
Legacy is a cost-effective way to care for your horse whether it's an old friend or a seasoned athlete.
Phone: 1-888-345-2351