The McIntosh Family Is Proud To Have Served The Equine Community For Over 60 Years!
---
Jessica Phoenix Pro Treats
Address: P.O. Box 370, 779 Kent Rd. #1, Wheatley, ON N0P 2P0
Phone: 1-877-825-7325
Email: sales@mcintoshproline.com 
Website: www.horses.mcintoshproline.com
The McIntosh family is proud to have served the equine community for over 60 years! The McIntosh Family has been involved with horses of all breeds for generations. In the mid 1950s, Jack McIntosh became involved in livestock feeds and supplements. McIntosh Pro Line evolved from decades of experience. We are proud of the products we sell.
Proud enough to put our name on the brand.
Three Delicious Flavours: Carrot Craving, Peppermint Pleasure, Apple-Icious
Healthy & Yet Delicious Horse Treats with no sugars or fillers. 

Hydrate Sugar Free Electro-Blend Zero
Electro-Blen Paste - 80 ml for on the go hydration. 
Mega Jug - 100 ml dial-a-dose hydration
Electro Blend Top Dress
helps replace salts and nutrients lost through work and stress.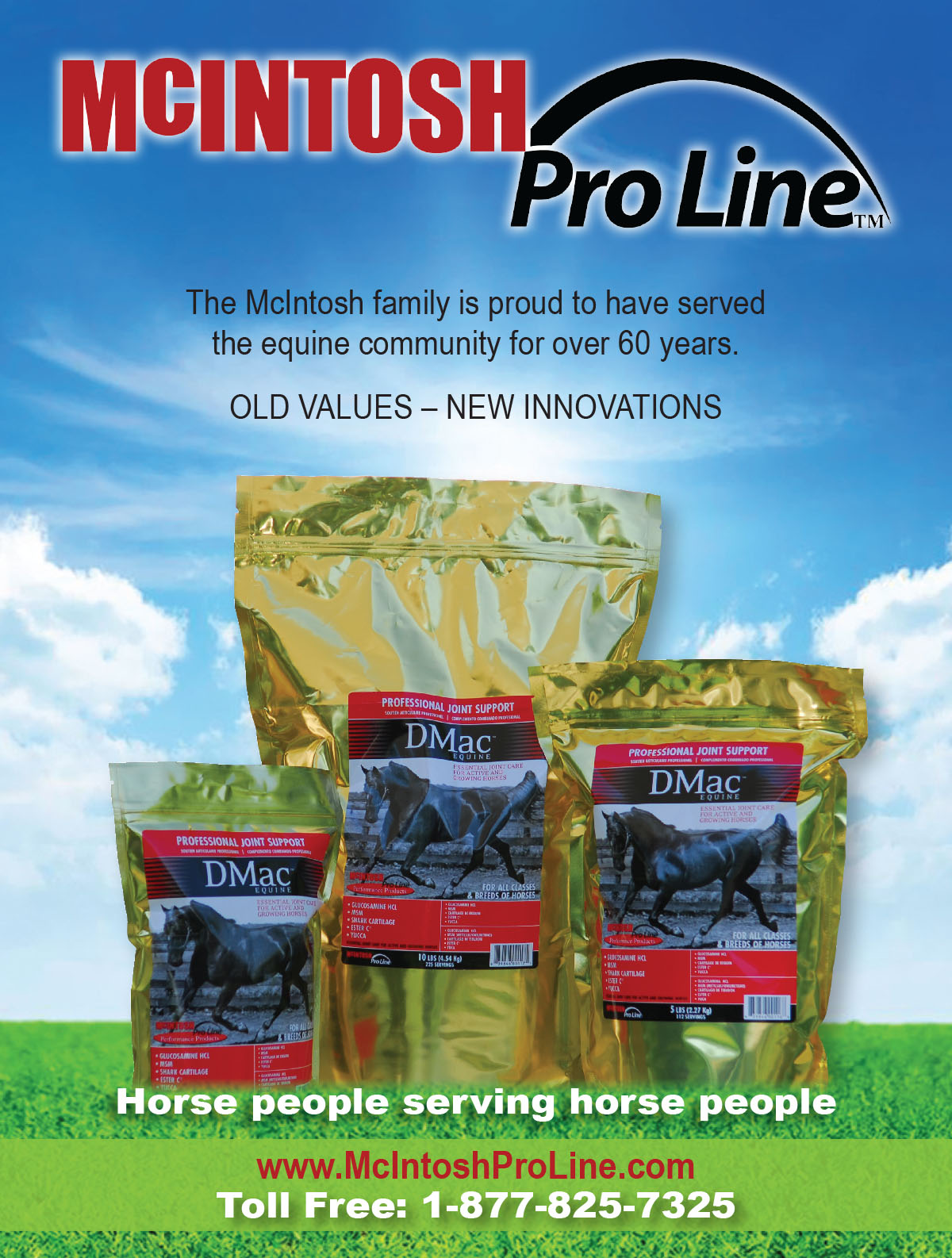 OLD VALUES - NEW INNOVATIONS
Horse people serving horse people.