Newnham Performance Horses - Always Quality Stock From Top Local Breeders!
---
Newnham Performance Horses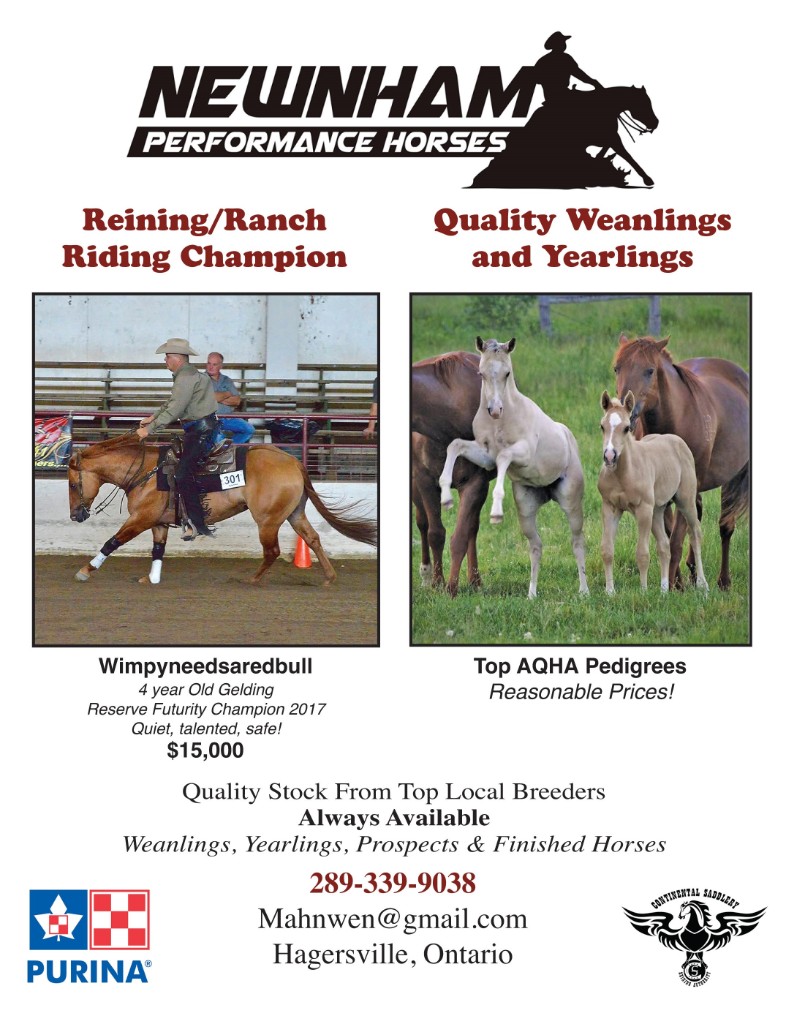 Address: RR #1, 324 Conc. 16, Hagersville, ON N0A 1H0
Phone: 289-339-9038
Email: mahnwen@gmail.com 
If you are looking for a new addition to your horse family, look no further! Newnham Performance Horses always has what you need. With Weanlings, Yearling, Prospect and Finished Horses, they can help! Newnham always has quality stock from top local breeders, so you never need to worry. Contact them today and see how they can help you!
Wimpyneedsaredbull - 4-year-old gelding $15,000
Top AQHA Pedigrees - reasonable prices