Picov's 45th Anniversary 
---
Picov's
Address: 380 Kingston Rd. E., Ajax, ON L1Z 1W4
Phone Number: 1-800-661-9622
Website: https://www.picovs.ca/
Email: picovs@bellnet.ca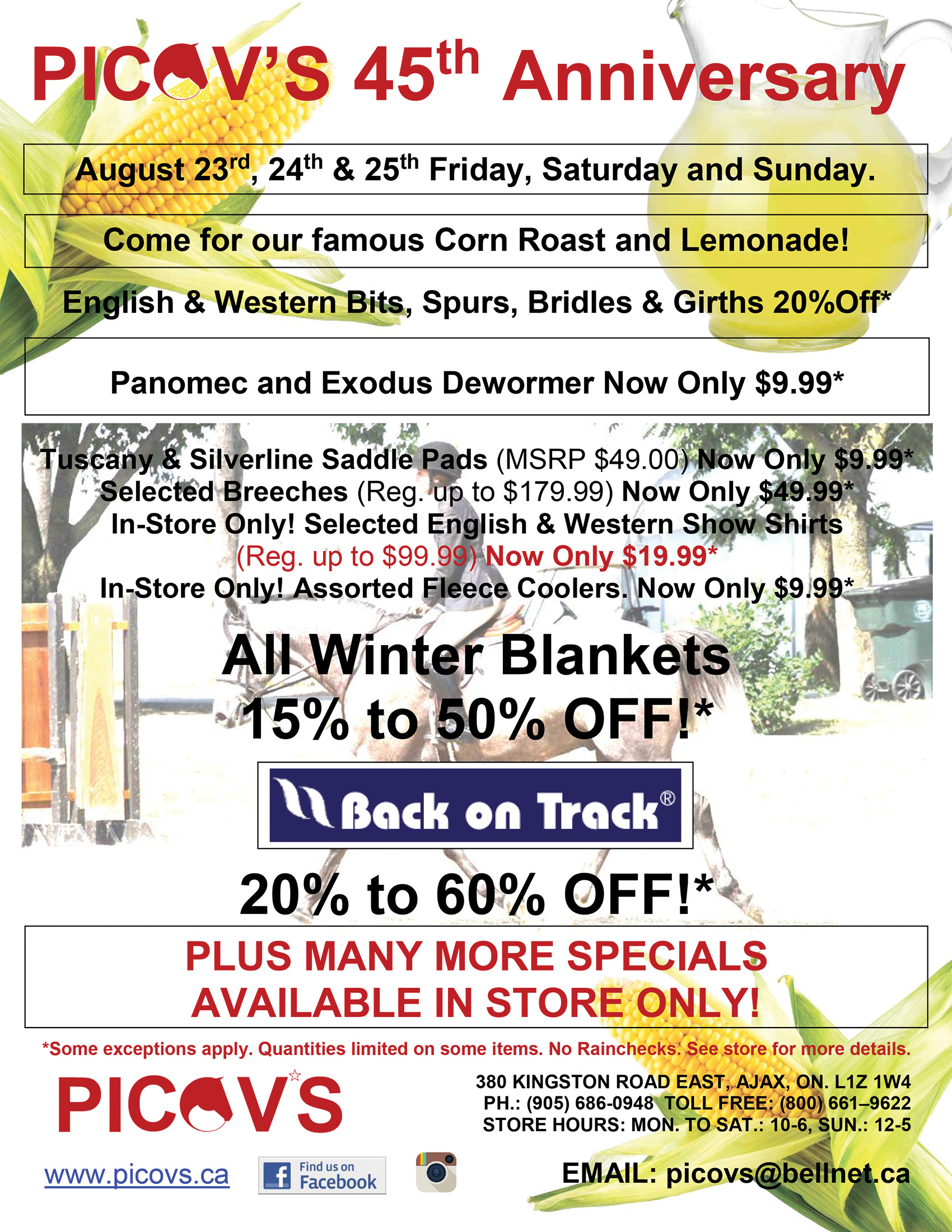 Picov's May Days - August 23rd-24th & 25th, 2019
Enjoy our Corn Roast Lemonade!
English and Weastern Bits, Spurs, Bridles and Girths 20% off!
Panomec and Exodus Dewormer now only $9.99
Additional Deals:
Tuscany & Silverline Saddle pads (MSRP $49.00) Now only $9.99
Selected Breeches (reg up to $179.99) Now only $49.99
In-Store Only ! Assorted Fleece Cooler. Now only $9.99
All Winter Blankets 15%-50% OFF!
Black On Track 20%-60% OFF!
Picov's - Where Horse People Come First!