Schleese Saddlery - Fit Is Everything!
---
Schleese Saddlery
Address: 82 Derby Court, Newmarket, ON L3Y 5Z9
Phone:  1-800-225-2242
Website: https://schleese.com/
Email: info@schleese.com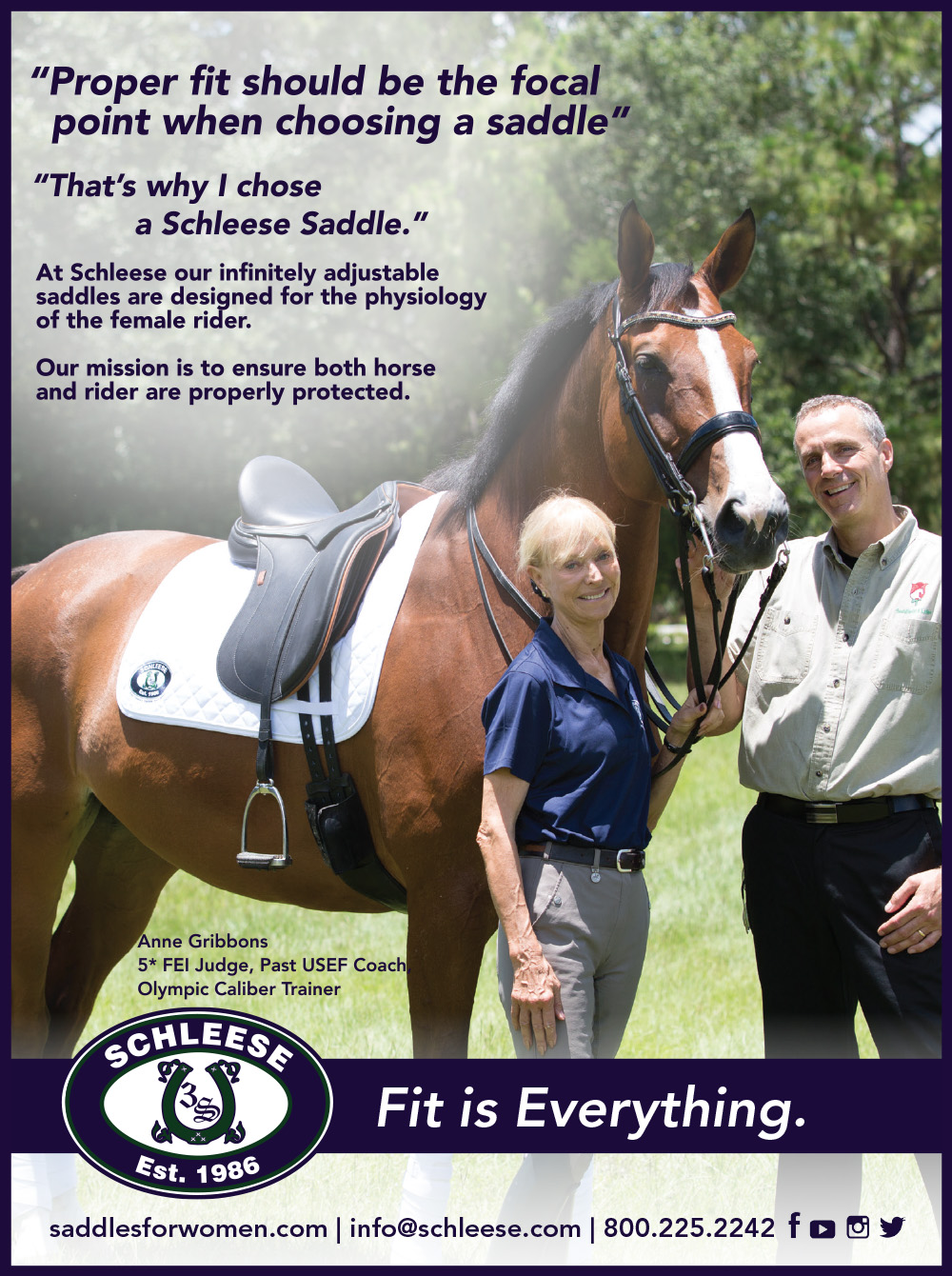 At Schleese our infinitely adjustable saddles are designed for the physiology of the female rider. Our mission is to ensure both horse and rider are properly protected.
Fit is everything!