If it's a country property you're seeking, Terry Davidson has a few to choose from and 42 years experience.   
---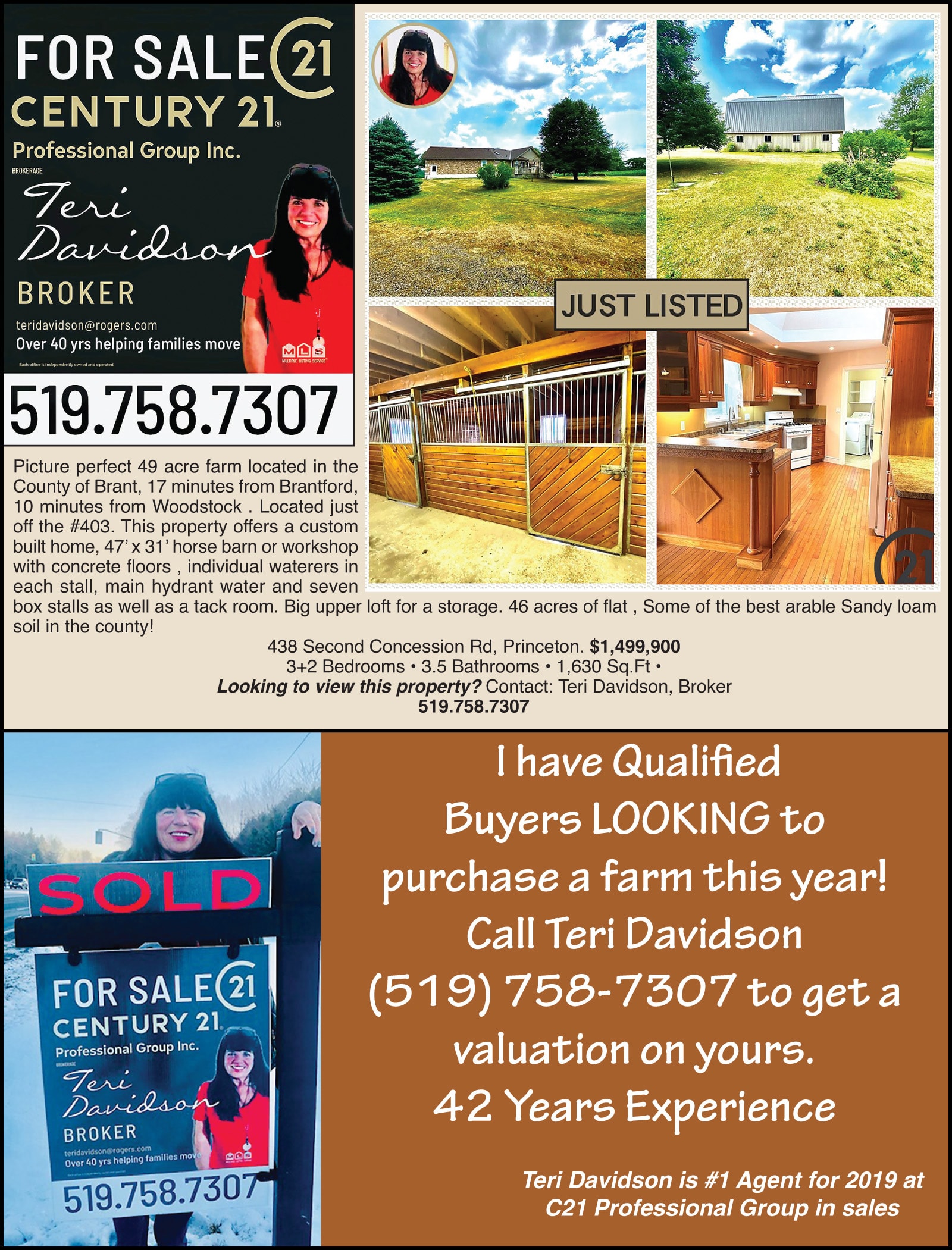 Properties For Sale
32 Charing Cross Street Brantford, ON, N3R 2H2
Phone: 519-758-7307
Email: teridavidson@rogers.com
Website: www.c21progroup.ca/agents/teri-davidson/ 
---
Just Listed
Picture perfect 49 acre farm located in the County of Brant, 17 minutes from Brantford, 10 minutes from Woodstock . Located just off the #403. This property offers a custom built home, 47' x 31' horse barn or workshop with concrete floors , individual waterers in each stall, main hydrant water and seven box stalls as well as a tack room. Big upper loft for a storage. 46 acres of flat , Some of the best arable Sandy loam soil in the county!
438 Second Concession Rd, Princeton. $1,499,900
3+2 Bedrooms • 3.5 Bathrooms • 1,630 Sq.Ft •
Looking to view this property? Contact: Teri Davidson, Broker
519.758.7307
---
---
I have Qualified Buyers LOOKING to purchase a farm this year! Call Teri Davidson (519) 758-7307 to get a valuation on yours.
42 Years Experience
Teri Davidson is #1 Agent for 2019 at C21 Professional Group in sales
Thinking of selling your farm or equestrian property in 2020? I am looking for available farms for Spring buyers.