If it's a country property you're seeking, Terry Davidson has a few to choose from and 42 years experience.   
---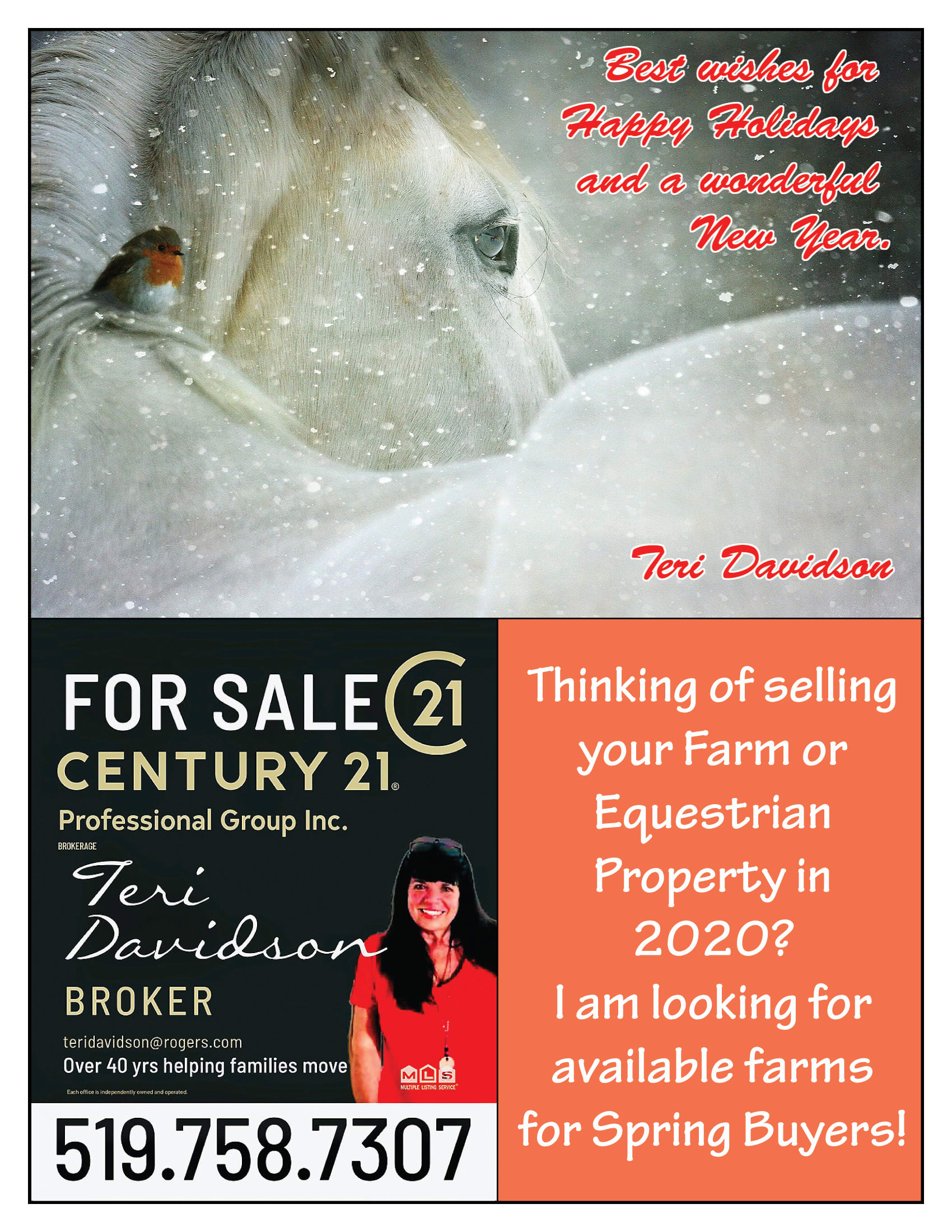 Properties For Sale
32 Charing Cross Street Brantford, ON, N3R 2H2
Phone: 519-758-7307
Email: teridavidson@rogers.com
Website: www.c21progroup.ca/agents/teri-davidson/ 
---
Best wishes for Happy Holidays and a wonderful New Year. 
Thinking of selling your farm or equestrian property in 2020? I am looking for available farms for Spring buyers.