Help A Retired Thoroughbred
---
LongRun's TB Star of February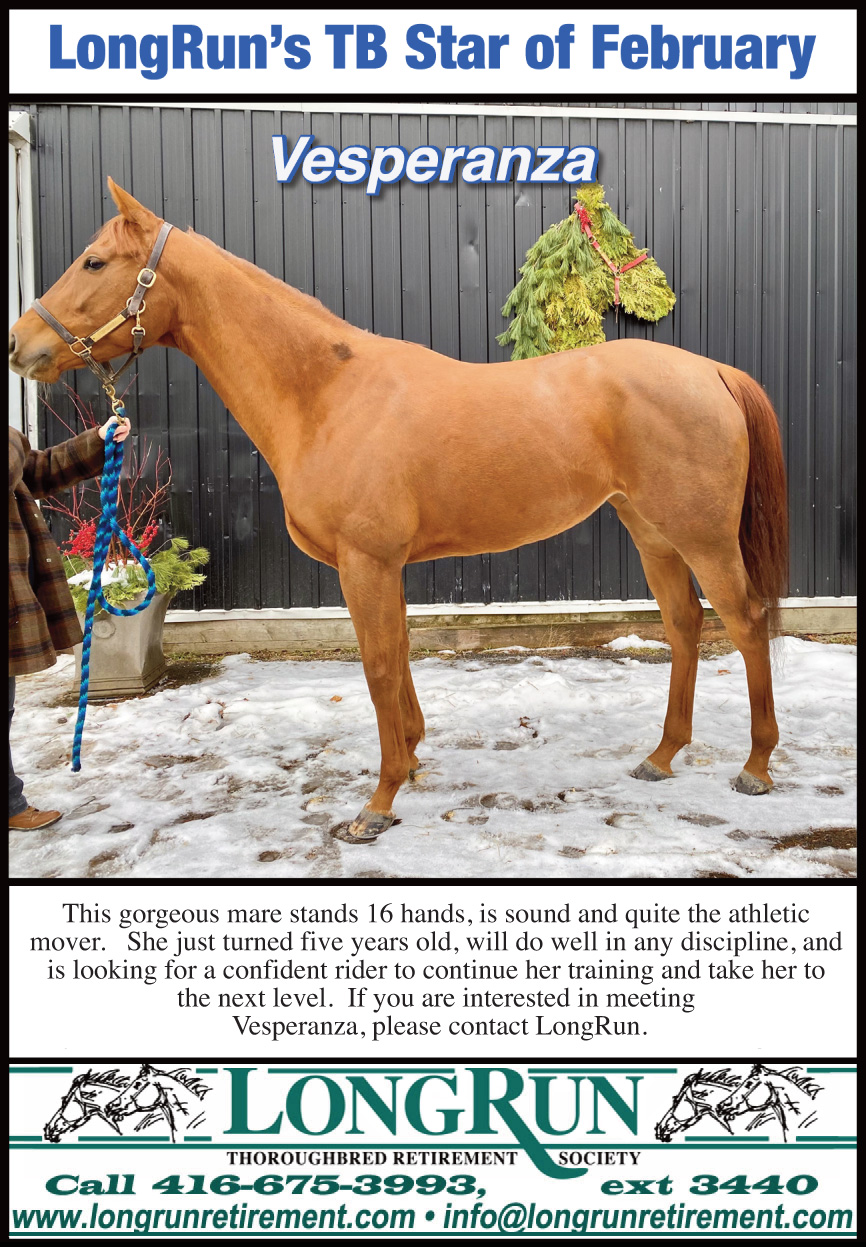 Address: 555 Rexdale Boulevard, Toronto, ON M9W 5L2
Phone:  (416) 675-3993 x3440
Email: info@longrunretirement.com 
Website: www.longrunretirement.com 
Vesperanza

This gorgeous mare stands 16 hands, is sound and quite the athletic mover.
She just turned five years old, will do well in any discipline, and is looking for a confident rider to continue her training and take her to the next level.
If you are interested in meeting Vesperanza, please contact LongRun.