Budson's Proudly Serves The Equine Community, Carrying Many Of The Quality Brand Names You've Come To Value.
---
Budson's Provisions For Country Living
Address: 93 Main Street, Erin, Ontario N0B 1T0
Phone: (519) 833 - 2002
Website: http://www.budsonfeed.com/
Email: info@budsonfeed.com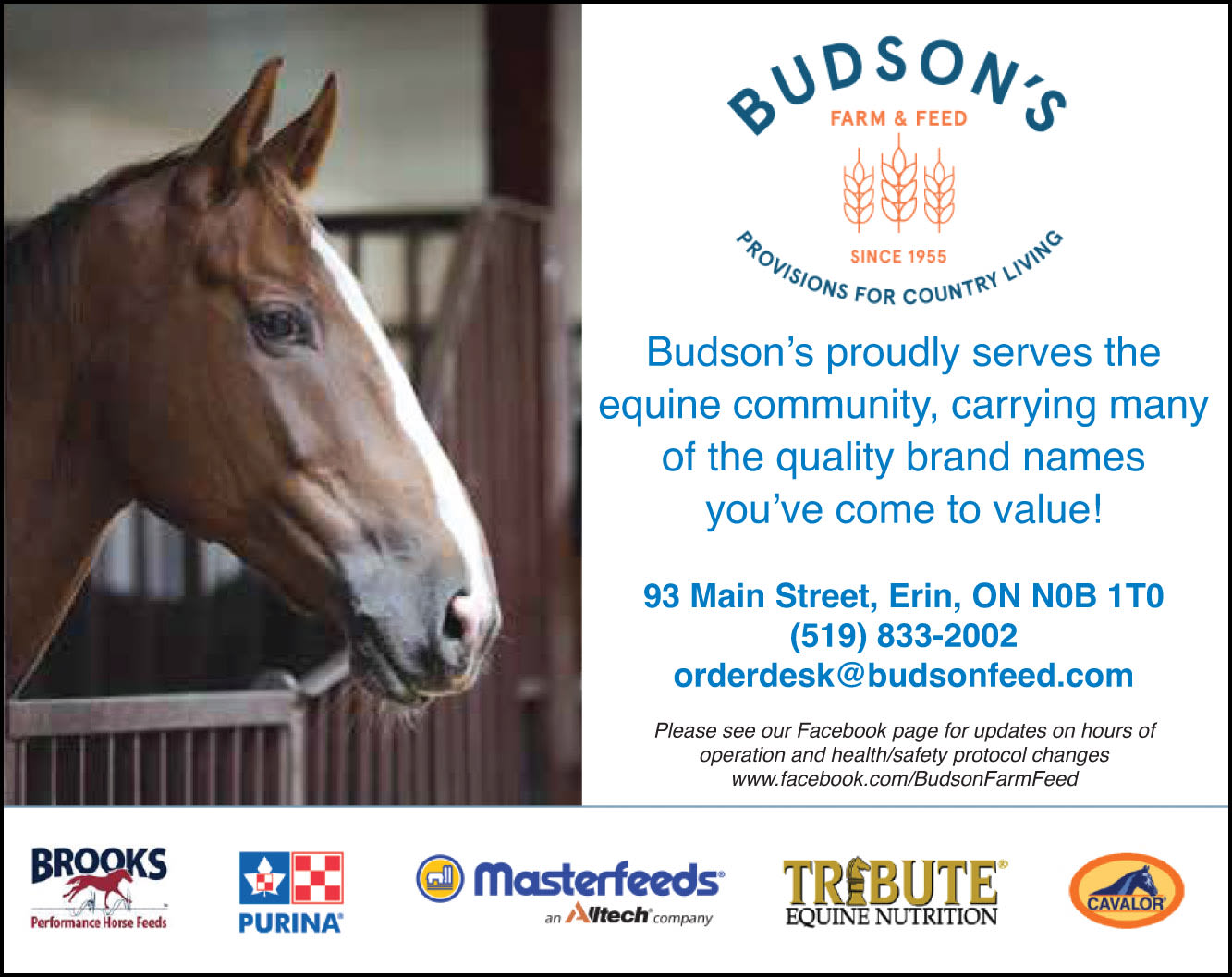 Budson's has been serving the local community in and around Erin since 1955. Although our core business has long been manufacturing and procuring the finest quality feed, we have always maintained a well-stocked retail store that features much more. Our store is open to the public stocking, as our branding says, provisions for country living—everything from pet food, supplies and accessories to lawn and garden supplies.
What's in a name? Everything. 
Budson's proudly serves the equine community carrying many of the quality brand names you've come to value. 
Please visit our facebook page for our latest updates.