Help A Retired Thoroughbred
---
LongRun's TB Star of July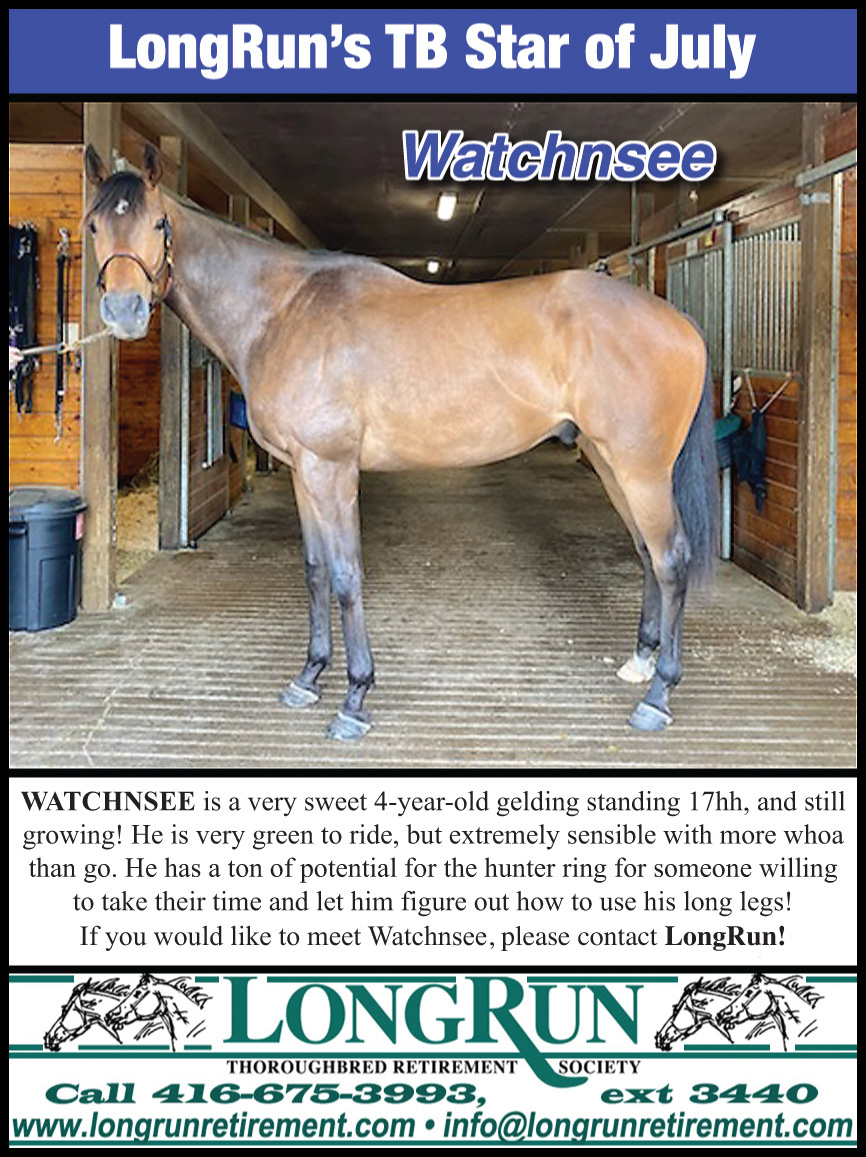 Address: 555 Rexdale Boulevard, Toronto, ON M9W 5L2
Phone: (416) 675-3993 x3440
Email: info@longrunretirement.com 
Website: www.longrunretirement.com 
Watchnsee
Watchnsee is a very sweet 4-year-old gelding standing 17hh, and still growing!
He is very green to ride, but extremely sensible with more whoa that go.
He has a ton of potential for the hunter ring for someone willing to take their time and let him figure out how to use his long legs!
If you would like to meet Watchnsee, please contact LongRun!