Masterfeeds, your source for high-quality animal feed!
---
Masterfeeds an Altech company
Address: 1020 Hargrieve Rd., London, ON N6E 1P5
Phone Number: 1-800-707-4779
Website: https://masterfeeds.com/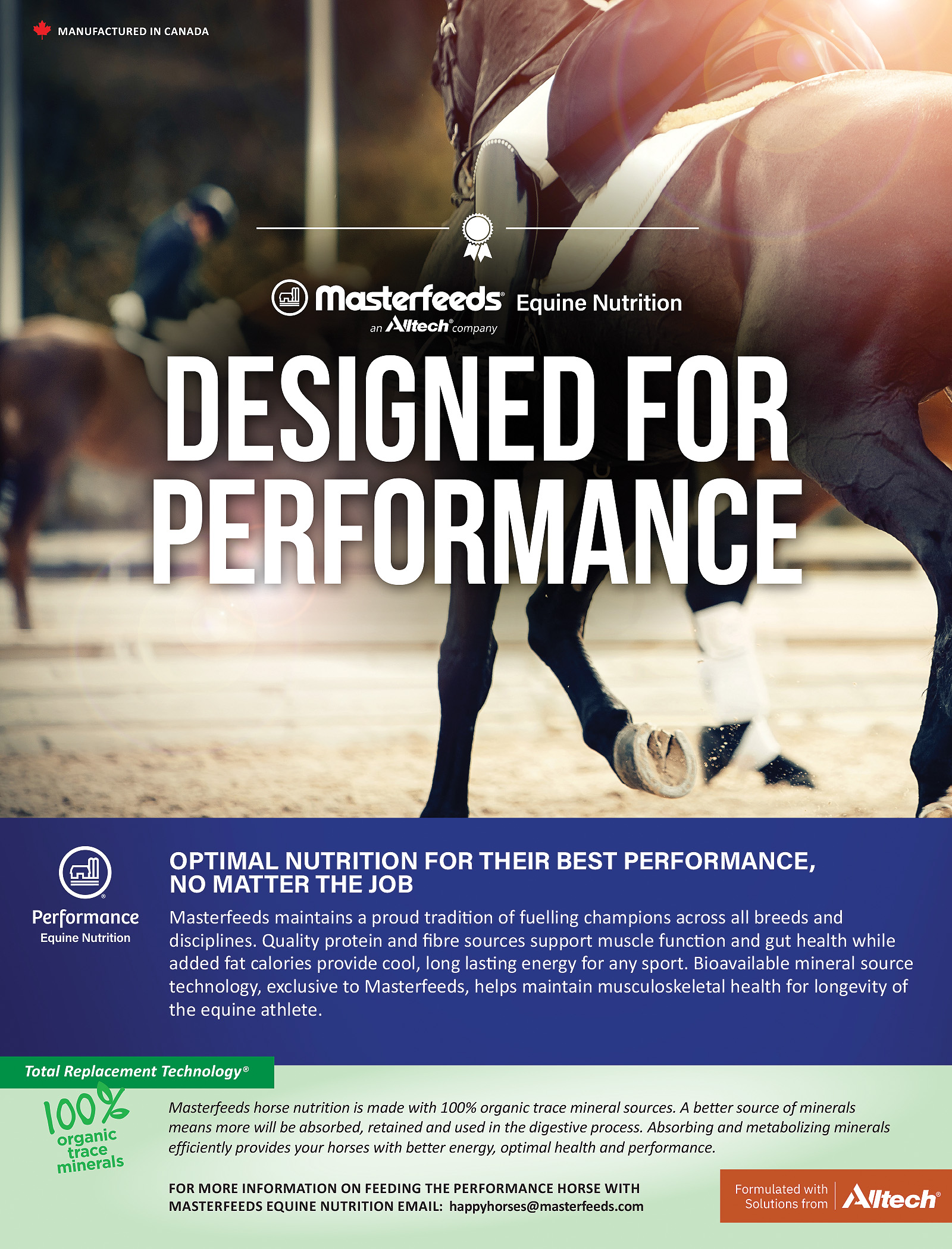 Designed for Performance
OPTIMAL NUTRITION FOR THEIR BEST PERFORMANCE,
NO MATTER THE JOB
Masterfeeds maintains a proud tradition of fuelling champions across all breeds and
disciplines. Quality protein and fibre sources support muscle function and gut health while
added fat calories provide cool, long lasting energy for any sport. Bioavailable mineral source
technology, exclusive to Masterfeeds, helps maintain musculoskeletal health for longevity of
the equine athlete.
Masterfeeds horse nutrition is made with 100% organic trace mineral sources. A better source of minerals
means more will be absorbed, retained and used in the digestive process. Absorbing and metabolizing minerals
efficiently provides your horses with better energy, optimal health and performance.
Questions? Ask your local dealer or email us at happyhorses@masterfeeds.com