Masterfeeds, your source for high-quality animal feed!
---
Masterfeeds an Altech company
Address: 1020 Hargrieve Rd., London, ON N6E 1P5
Phone Number: 1-800-707-4779
Website: https://masterfeeds.com/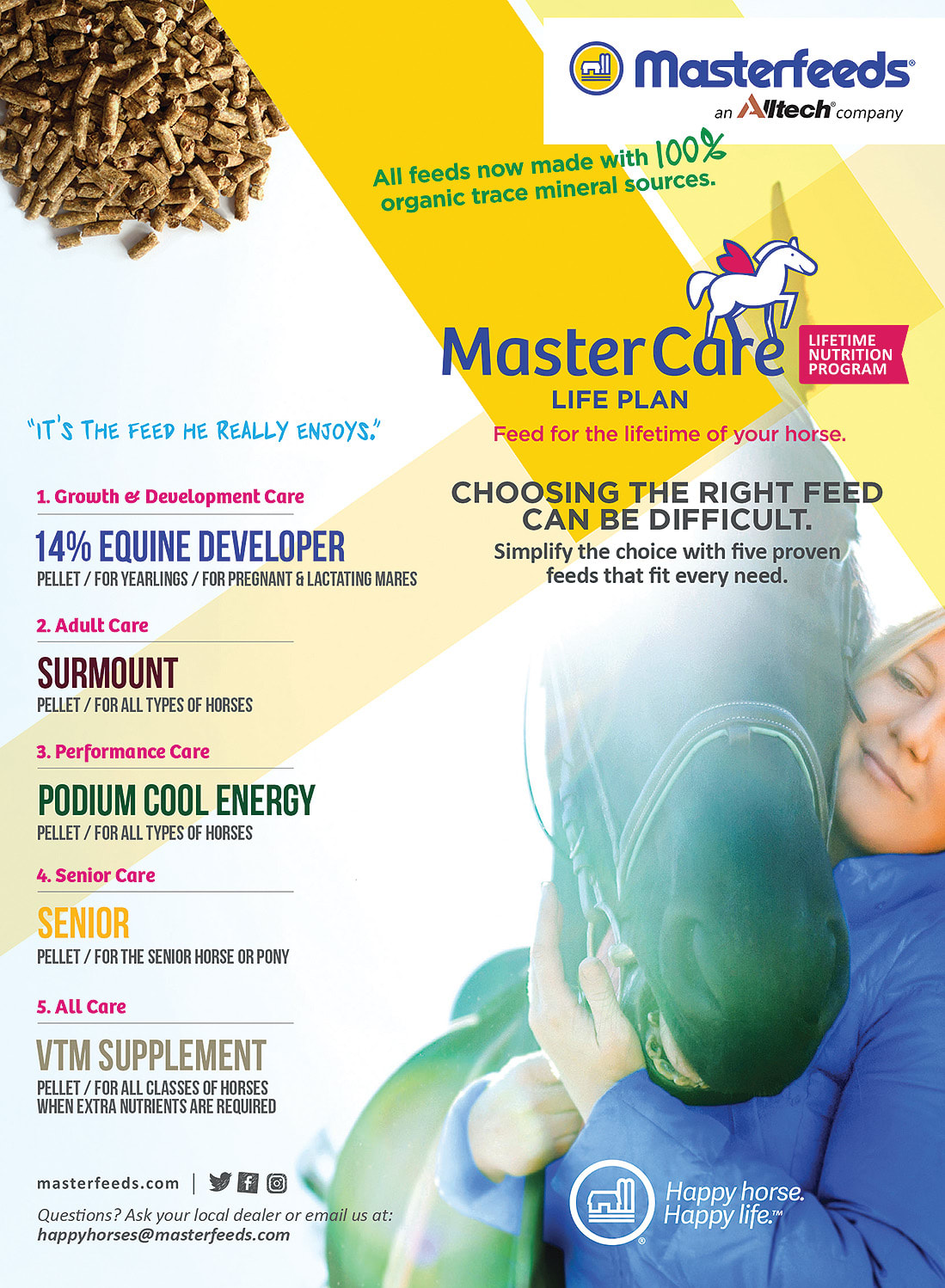 All feeds now made with 100% organic trace mineral sources
MasterCare Lifetime Nutrition Program: Feed for the lifetime of your horse.
Choosing the Right Feed Can be Difficult
Simplify the choice with five proven feeds that fit every need.
1. Growth & Development Care
14% Equine developer
pellet / For yearlings / for pregnant & lactating mares
2. Adult Care
Surmount
pellet / For All types of horses
3. Performance Care
Podium Cool energy
Pellet/for all types of horses
4. Senior Care
Senior Pellet /for the senior horse or pony
5. All Care
VTM Supplement
Pellet for all classes of horses when extra nutrients are required. 
Questions? Ask your local dealer or email us at happyhorses@masterfeeds.com