Masterfeeds, your source for high-quality animal feed!
---
Masterfeeds
Address: 1020 Hargrieve Rd., London, ON N6E 1P5
Phone Number: 1-800-707-4779
Website: https://masterfeeds.com/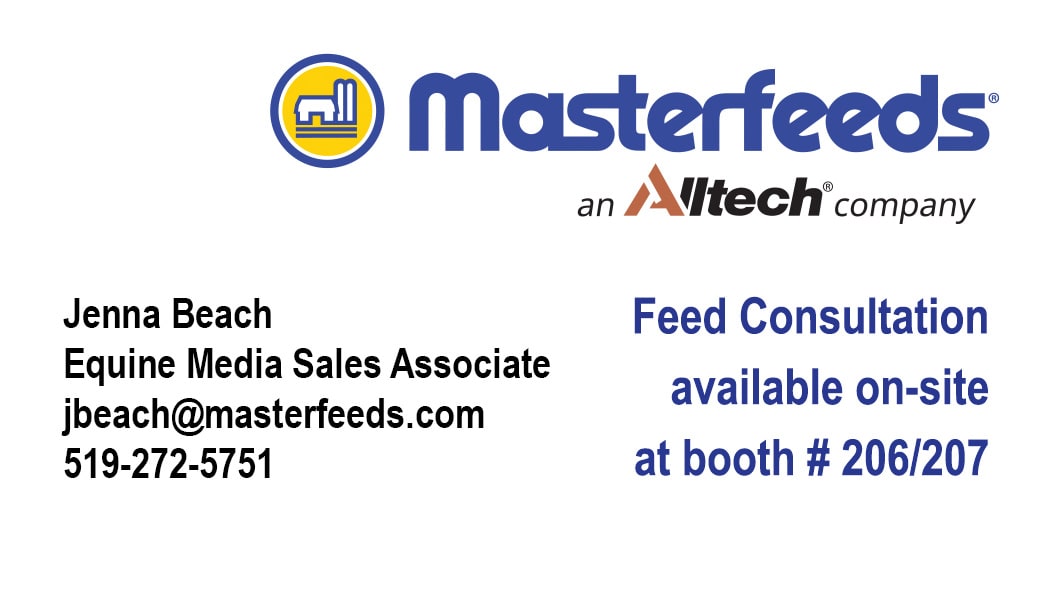 Since 1929, Masterfeeds has served farmers, ranchers, and poultry producers through research-based animal feed formulations, ingredient innovations, feed manufacturing technologies and the distribution through dealer and direct sales. Visit us at our booths, 206/207, at the Can-Am Expo!