Advertise with The Rider

The Rider is Ontario's Horse Industry Newspaper published 9 times per year, keeping equestrian's informed of everything equine in print and online. Advertise with us to reach your target market.  
---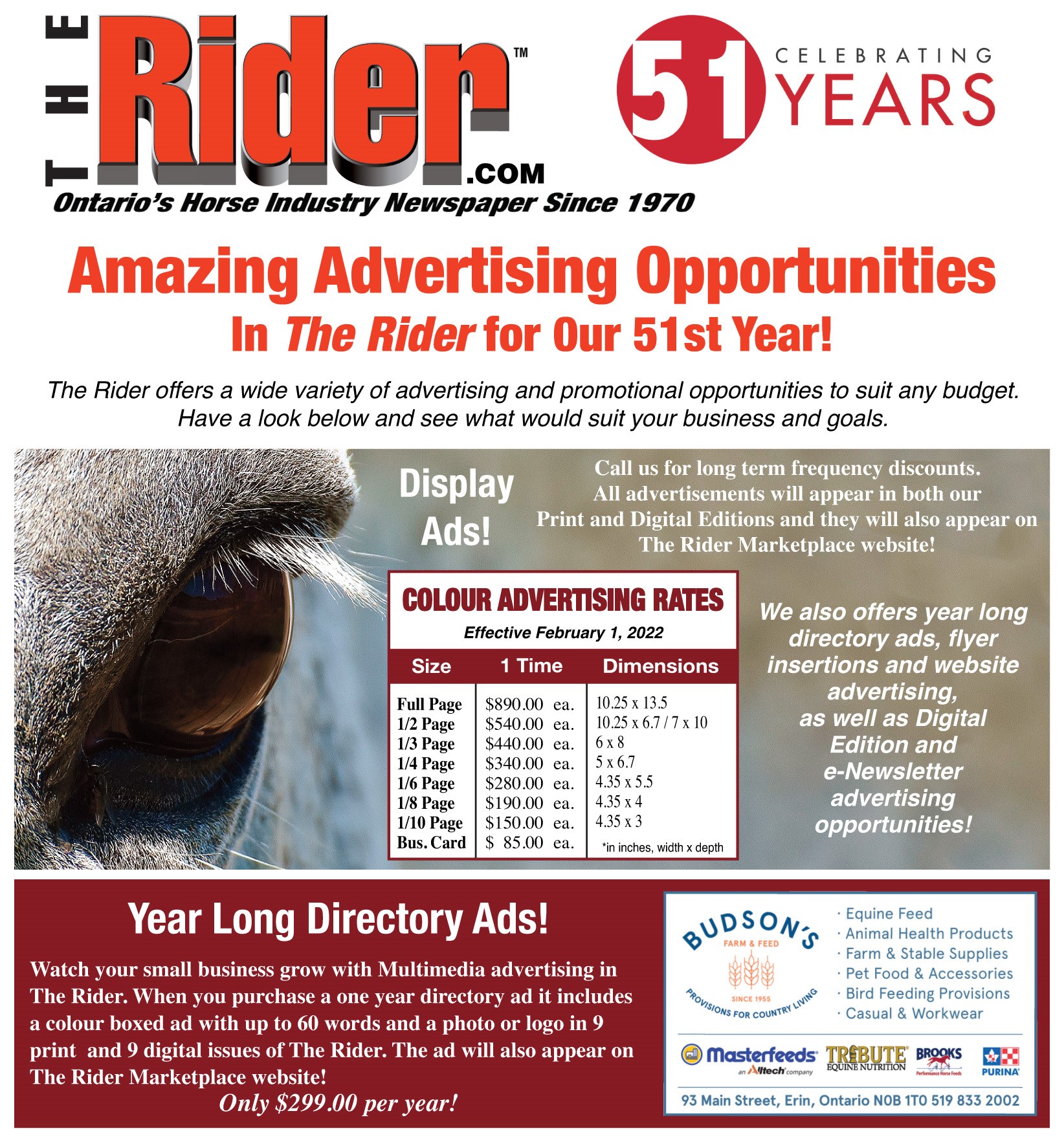 CLASSIFIED ADS
$15.00 for 1 issue, limit 20 words. Additional words are
15 cents per word. $30.00 for 3 issues.

PHOTO CLASSIFIEDS
$40.00 for 1 issue, $60.00 for 2 issues. SAVE 50% off your second ad!

INSERTS Call for a Quote.
MAKE UP CHARGE, ARTWORK AND COMPOSING

A one time charge for the make up of any ad at the rate of $75.00 per hour may apply.
 

DIGITAL COMPUTER FILES

We accept Microsoft Word, Quark Xpress, Adobe Photoshop and Adobe Illustrator files. We accept .tif, .jpg, .gif, .eps and .pdf files. Photos should be 150-200 dpi or larger. Photos at 72 dpi should be sent at least twice as large as their print size.  For additional questions regarding compatible computer files please call us.



If you would like more advertising information, please complete the form below: