Get Nu-Image From A.L. Distributing!
---
Nu-Image From A.L. Distributing
Phone: 1-888-345-2351
Website: http://www.aldistributing.com/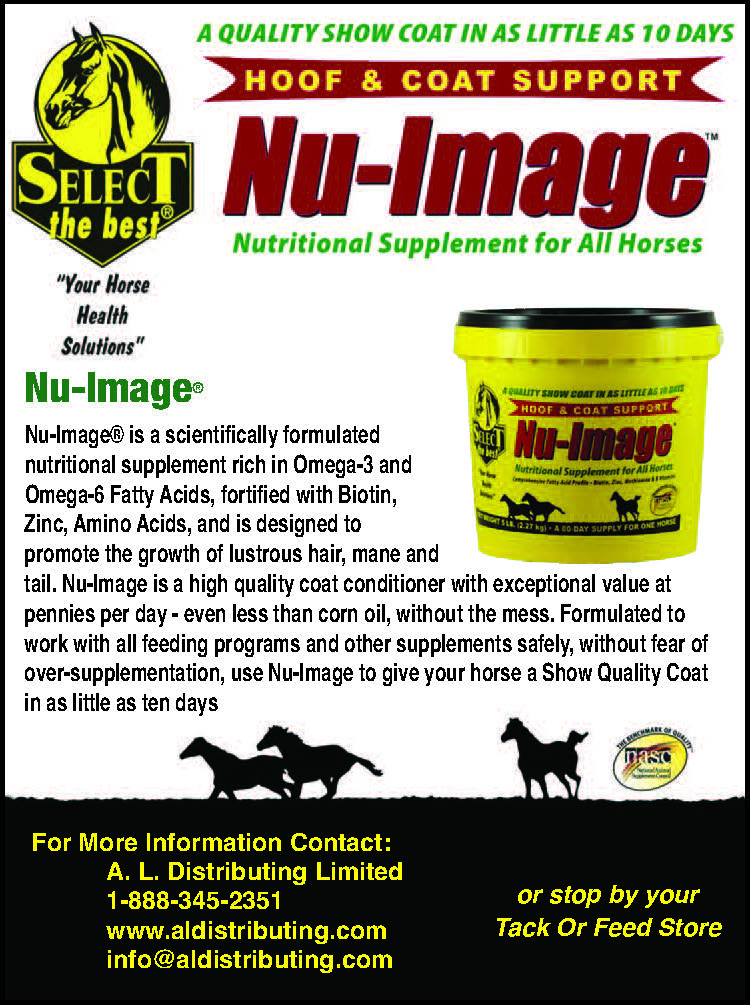 Nu-Image is a scientifically formulated nutritional supplement rich in Omega-3 and Omega-6 Fatty Acids, fortified with Biotin, Zinc, Amino Acids, and is designed to promote the growth of lustrous hair, mane, and tail. Nu-Image is a high quality coat conditioner with exceptional value at pennies per day - even less than corn oil, without the mess. Formulated to work with all feeding programs and other supplements safely, without fear of over-supplementation, use Nu-Image to give your horse a Show Quality Coat in as little as ten days.