When you really need to be sure what's in the bucket. 
---
Food Safety Certified Supplements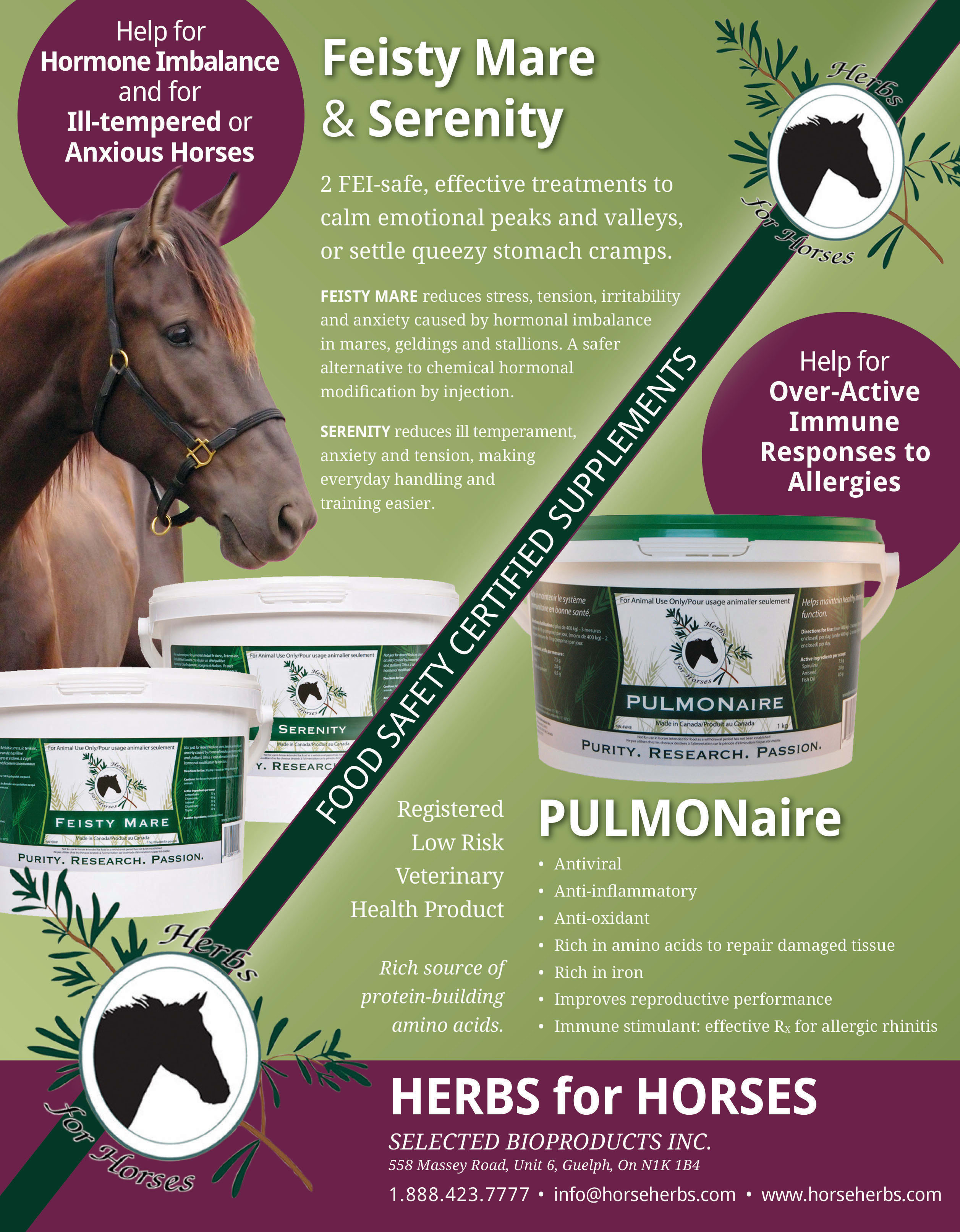 Address: 6 - 558 Massey Road, Guelph, On N1K 1B4
Phone:  1-888-423-7777
Website: www.horseherbs.com
Website: www.caninesupplements.ca 
Email: info@horseherbs.com and info@caninesupplements.ca 
An article in  The Rider explains why Omega-3 is so important for us, our dogs and horses!
When you really need to be sure what's in the bucket! 
Feisty Mare & Serenity
2 FEI-safe, effective treatments to calm emotional peaks and valleys or settle queezy stomach cramps. 
Feisty Mare reduces stress, tension, irritability and anxiety caused by hormonal imbalance in mares, geldings and stallions. A safer alternative to chemical hormonal modifications by injection.
Serenity reduces ill temperament, anxiety and tensions, making everyday handling and training easier. 
Pulmonaire
Registered low risk veterinary health product. Rich source of protein building amino acids. 
---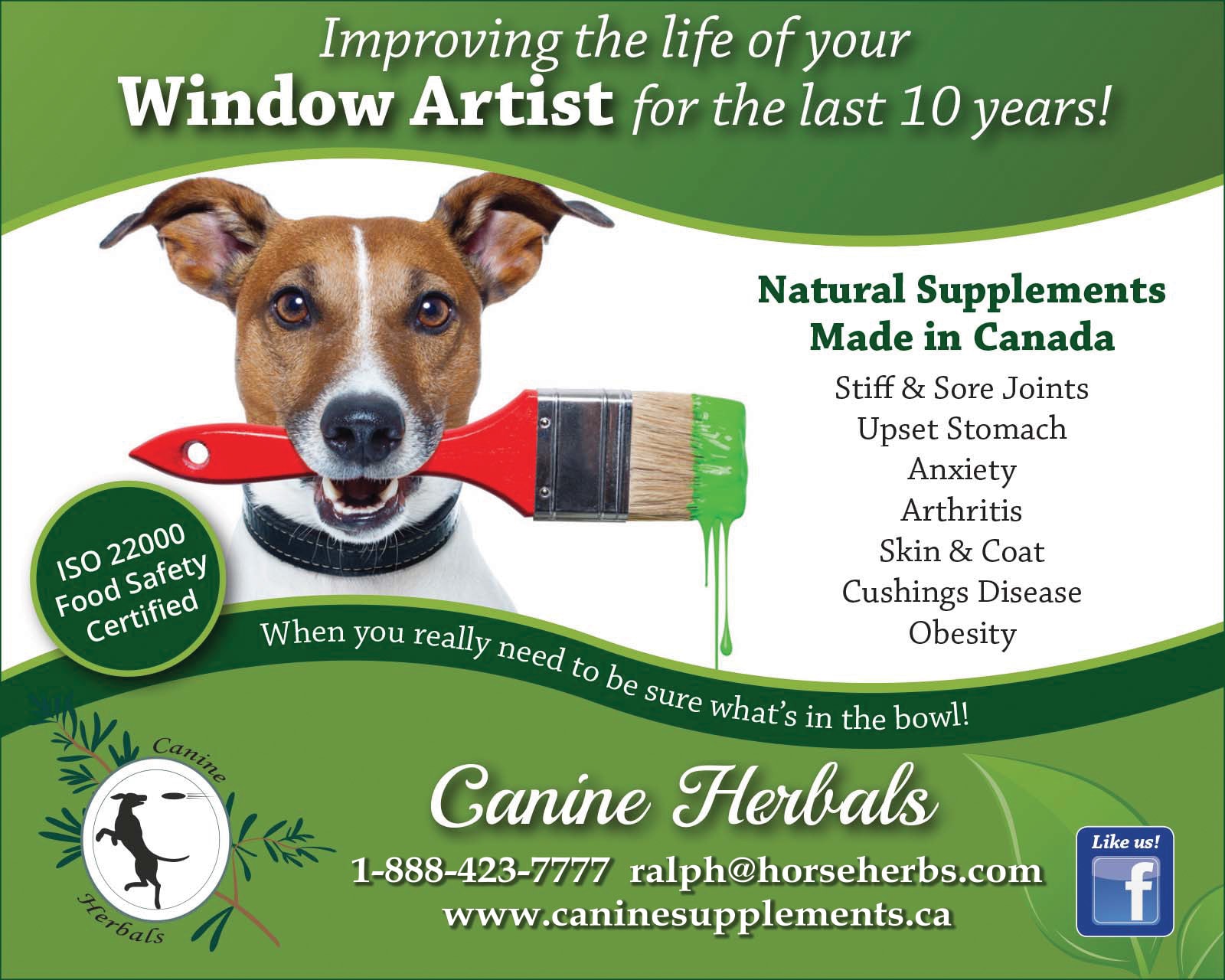 Improving the life of your window artist for the last 10 years! 
Natural Supplements Made in Canada
Stiff & Sore Joints
Upset Stomach
Anxiety
Arthritis
Skin & Coat
Cushings Disease
Obesity
ISO 22000 Food Safety Certified.