Black Diamond equine gates, corrals and feeders. 
---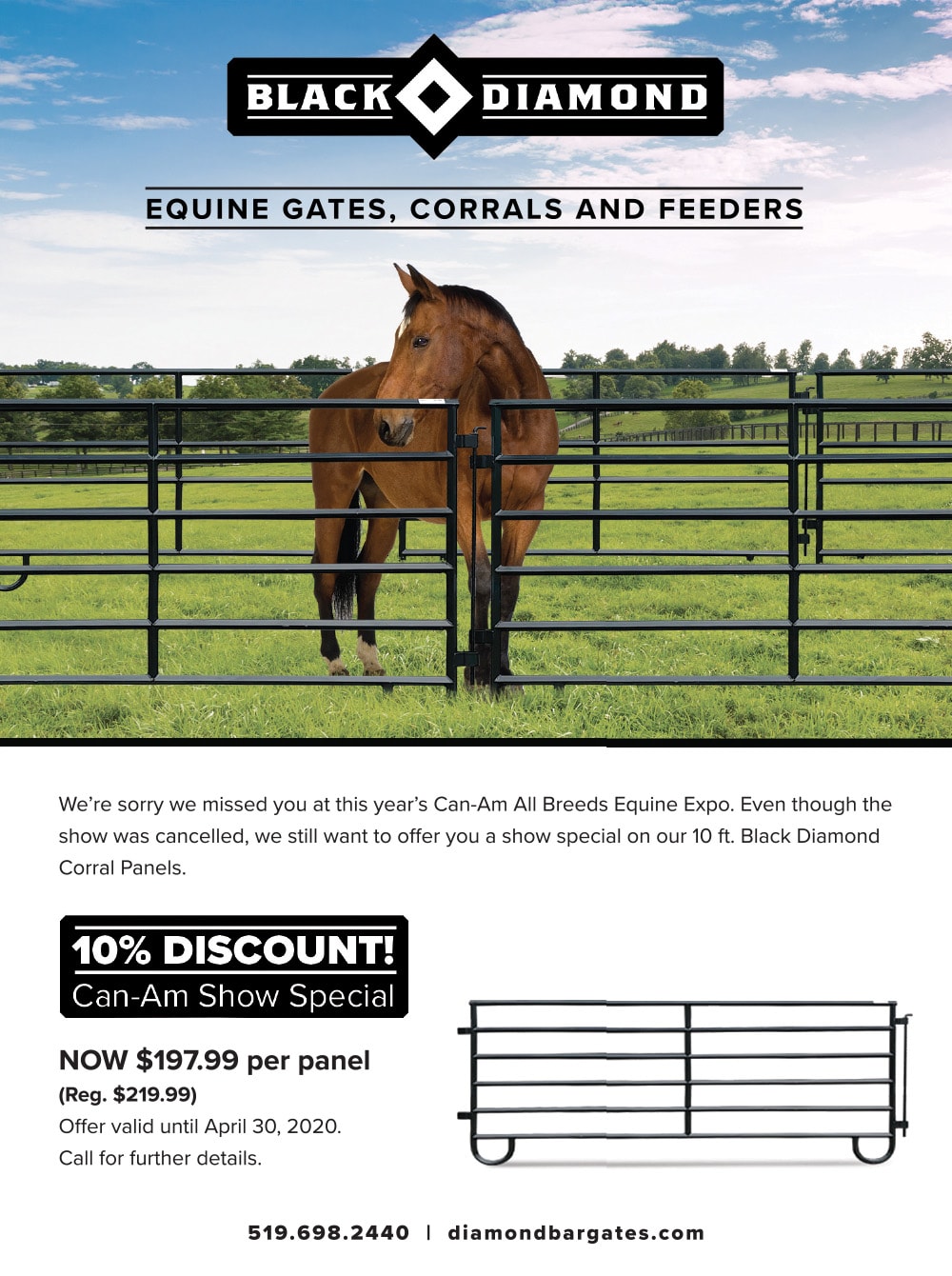 Phone:
 1-866-589-8147
Website:
www.diamonbargates.com
As a horse owner, the responsibility for the safety and welfare of your horses starts at the gate. Diamond Bar® , the original manufacturer of the unique diamond-shaped steel bar gate has enhanced their product offering with the new Black Diamond® brand. Designed for the discerning equine enthusiast, Black Diamond® products continue the legacy of high quality with Black Velvet® , a proprietary industry leading coating system that ensures years of resistance against UV and color deviation.