2go Gel Custom Printed Hand Sanitizer
---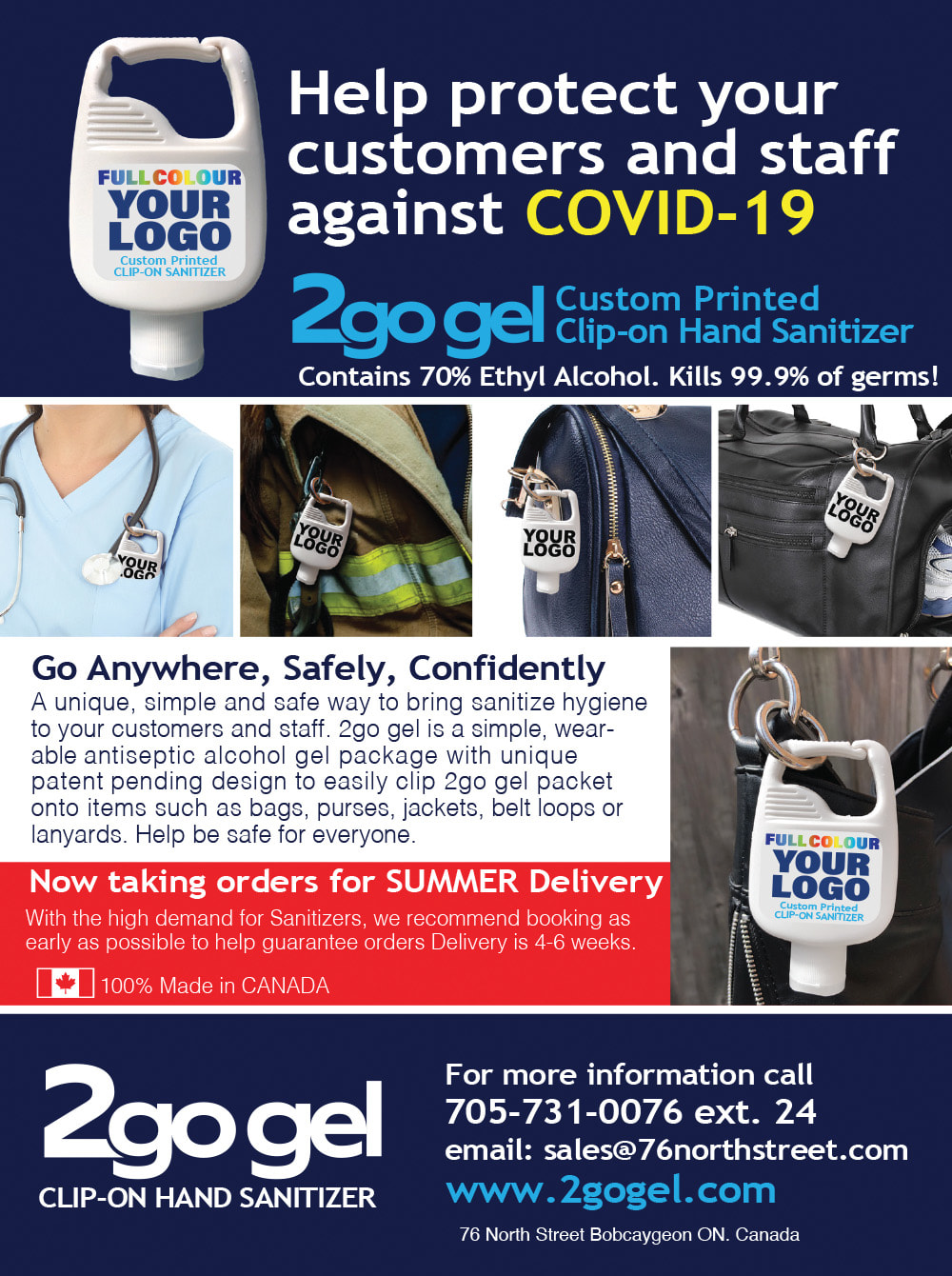 Phone: 705-731-0776 ext. 24
Address: PO Box 283, Bobcaygeon, ON
Email: sales@76northstreet.com

Website: www.2gogel.com 
Help protect your customers and staff against Covid-19
2go Gel Custom Printed Clip-on Hand Sanitizer
Contains 70% Ethyl Alcohol. Kills 99.9% of germs!
Go Anywhere, Safely, Confidently
A unique, simple and safe way to bring sanitize hygiene to your customers and staff. 2go gel is a simple, wearable antiseptic alcohol gel package with unique patent-pending design to easily clip 2go gel packet onto items such as bags, purses, jackets, belt loops or lanyards. Help be safe for everyone. 
Now taking orders for SUMMER Delivery. 
With the high demand for Sanitizers, we recommend booking as early as possible to help guarantee orders. Delivery is 4-6 weeks. 
100% Made in Canada