Based On Equine Science
---
Equine Omega Complete - Equine Science-Proven Study
Address: 332 Guelph St., Unit 9, Georgetown, ON L7G 4B5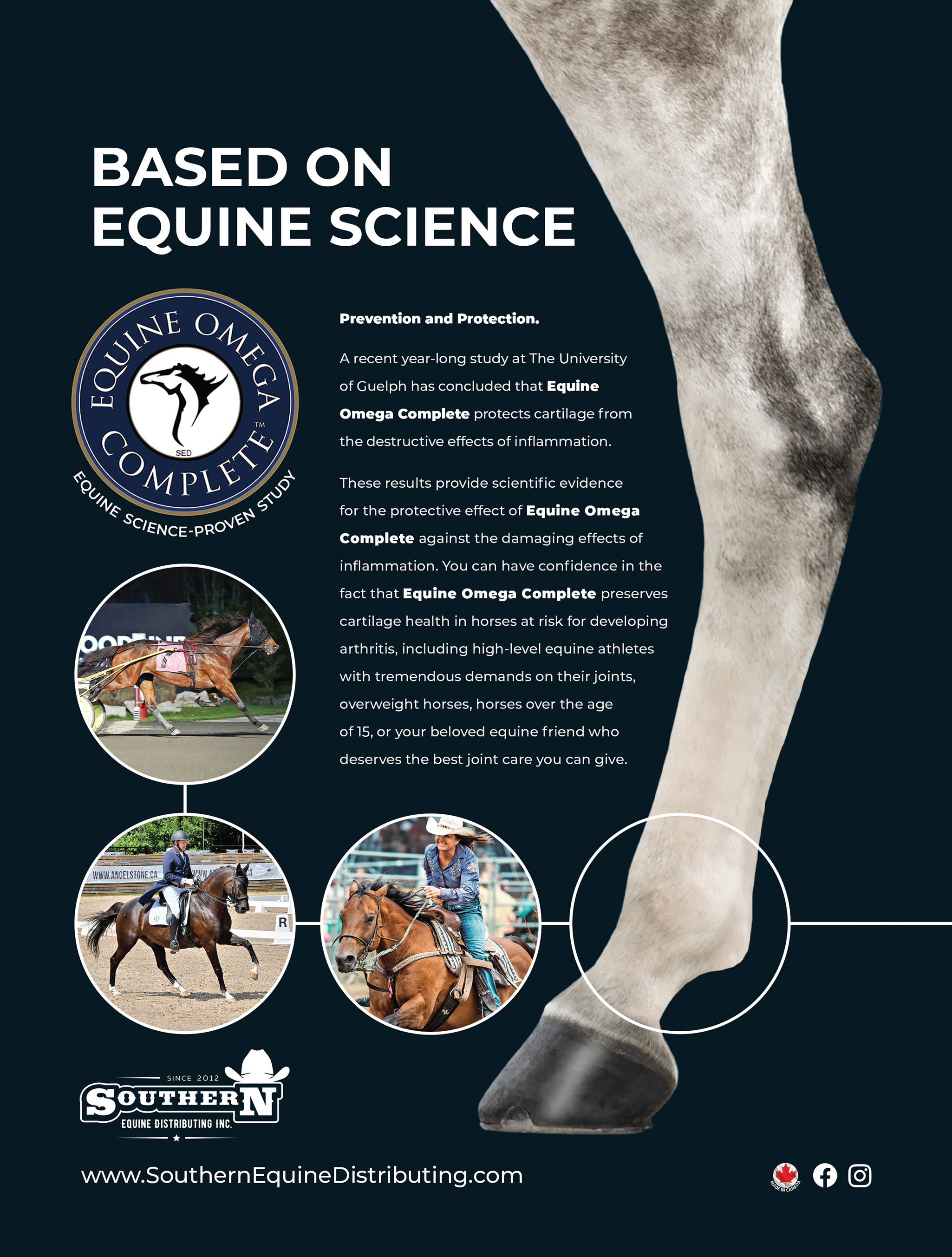 Phone: 905-691-5141
Email: info@southernequinedistributing.com 
Website: www.southernequinedistributing.com
A recent year-long study at The University of Guelph has concluded that Equine Omega Complete protects cartilage from the destructive effects of inflammation.
These results provide scientific evidence for the protective effect of Equine Omega Complete against the damaging effects of inflammation.
You can have confidence in the fact that Equine Omega Complete preserves cartilage health in horses at risk for developing arthritis, including high-level equine athletes with tremendous demands on their joints, overweight horses, horses over the age of 15, or your beloved equine friend who deserves the best joint care you can give.
Southern Equine Distributing Inc. • Since 2012