Do You Know What Your House is Worth? 
---
Armstrong Farm Realty with Ruth
Contact: Ruth Armstrong
Address: 714350 1st Line EHS, Mono, ON  L9W 5T6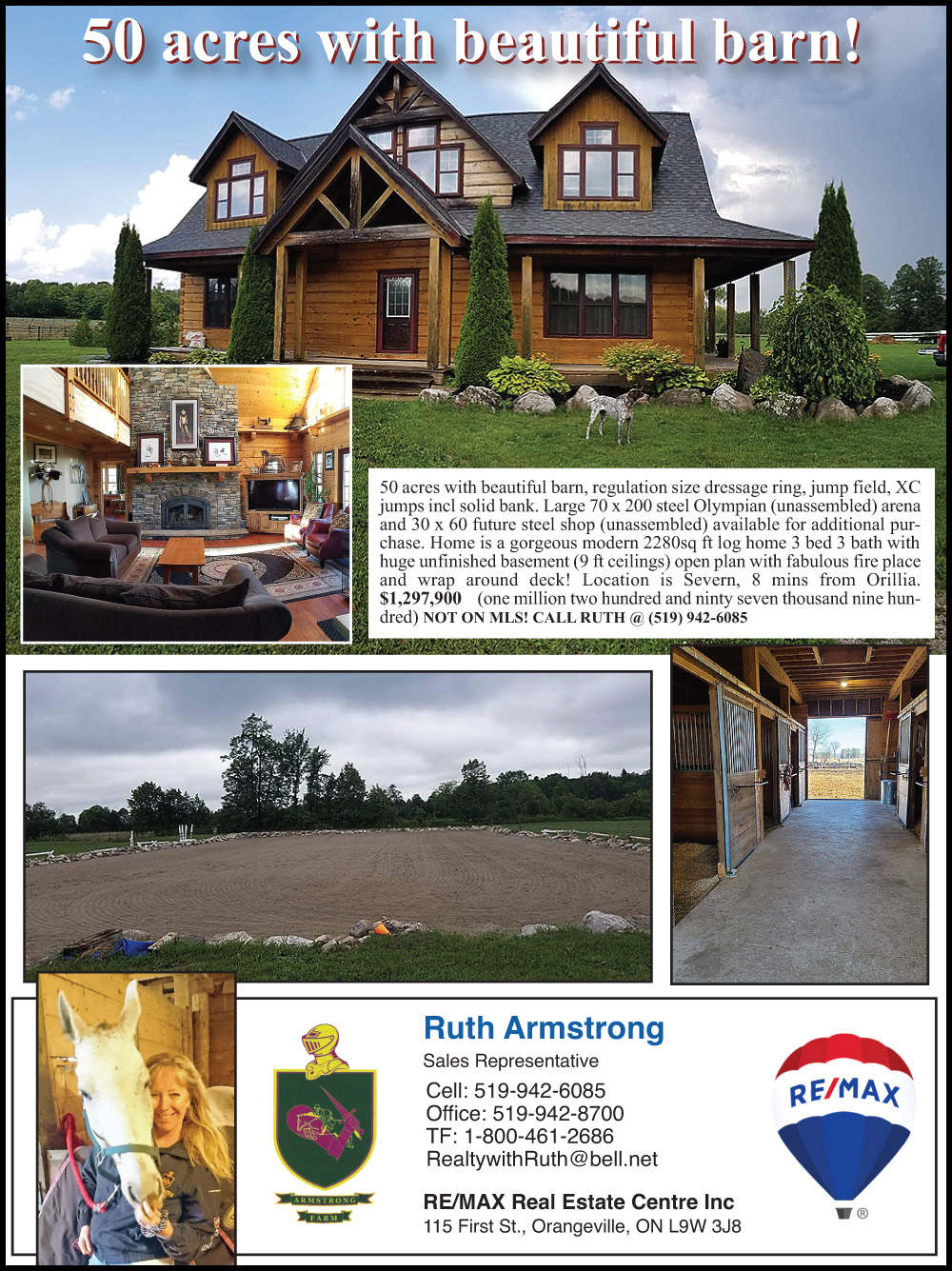 Phone: 519-942-6085
Email: realtywithruth@bell.net 
Website: www.realtywithruth.com  
50 Acres with beautiful barn!
50 acres with beautiful barn, regulation size dressage ring, jump field, XC jumps including solid bank.
Large 70 x 200 steel Olympian (unassembled) arena and 30 x 60 future steel shop (unassembled) available for additional purchase.
Home is a gorgeous modern 2280 sq ft log home, 3 bed 3 bath with huge unfinished basement (9 ft ceilings) open plan with fabulous fireplace and wrap around deck!
Location is Severn, 8 minutes from Orillia.
$1,297,900.00 (1 million two hundred ninety seven thousand nine hundred)
NOT ON MLS! Call Ruth (519) 942-6085
For your personal viewing please call Ruth Armstrong, Top Individual - Orangeville at519-942-6085