Horse Transportation Services

Horse Industry Transportation Services in Ontario. Please support those who support The Rider Equine Business Directory.
Business Directory • Marketplace • Associations • Bale & Breakfast • Equine Products • Events • Facilities • Farm Equipment • Farm Supplies • Farms & Stables 
Fencing • Health & Wellness • Real Estate • Services • Tack & Feed Shops • Therapeutic Riding • Transportation • Veterinary 
---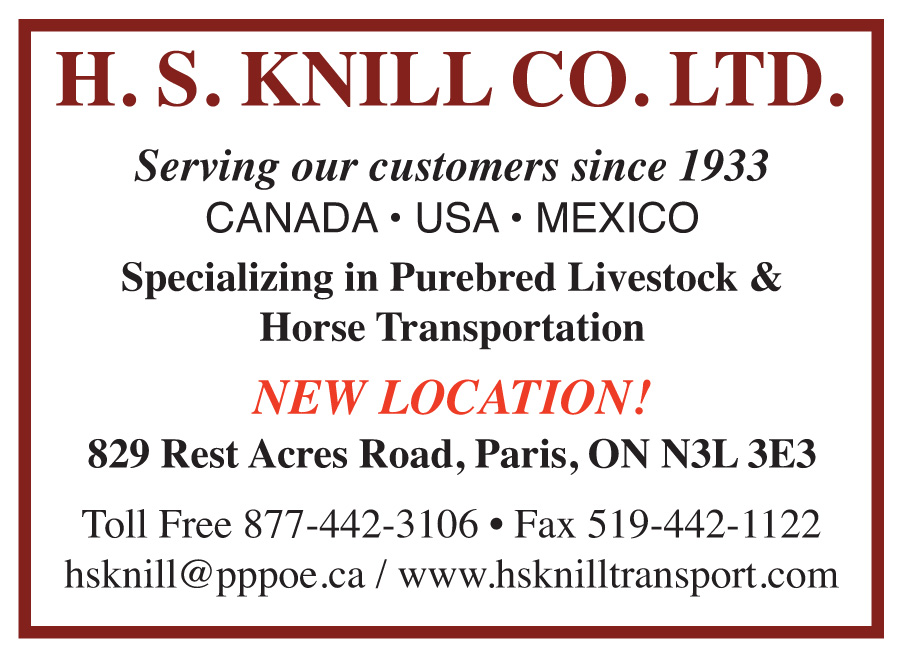 H. S. Knill
Phone: 1-877-442-3106
Email: hsknill@pppoe.ca 
SERVING OUR CUSTOMERS SINCE 1933
Specializing in purebred livestock and horse transportation. Canada, USA, Mexico
NEW LOCATION: 829 Rest Acres Road, Paris, ON N3L 3E3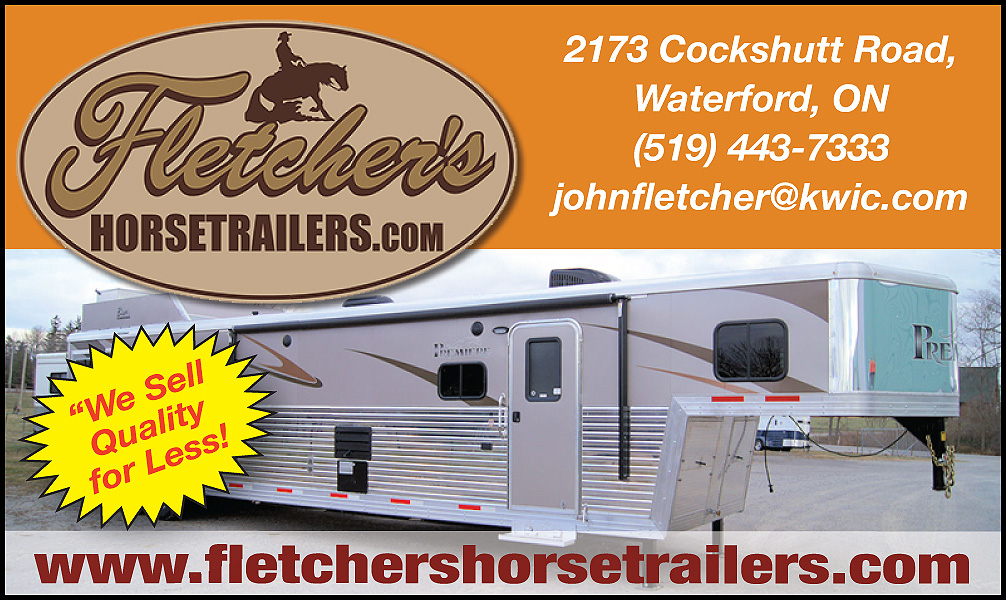 Fletcher's Horse Trailers
Phone: 519-443-7333
Email: johnfletcher@kwic.com
ONTARIO'S BEST SOURCE FOR HORSE TRAILERS
"We Sell Quality for Less!"
2173 Cockshutt Road, RR #1, Waterford, ON N0E 1Y0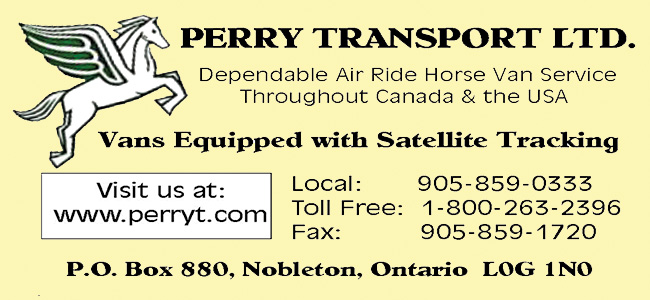 Perry Transport Ltd.
Phone: 905-859-0333
Toll Free: 1-800-263-2396
Fax: 905-859-1720
Email: dispatch@perryt.com
VANS EQUIPPED WITH SATELLITE TRACKING
Dependable Air Rider Horse Van Service throughout Canada & the USA
13675 8 Concession, RR 2, King City, ON L0G 1N0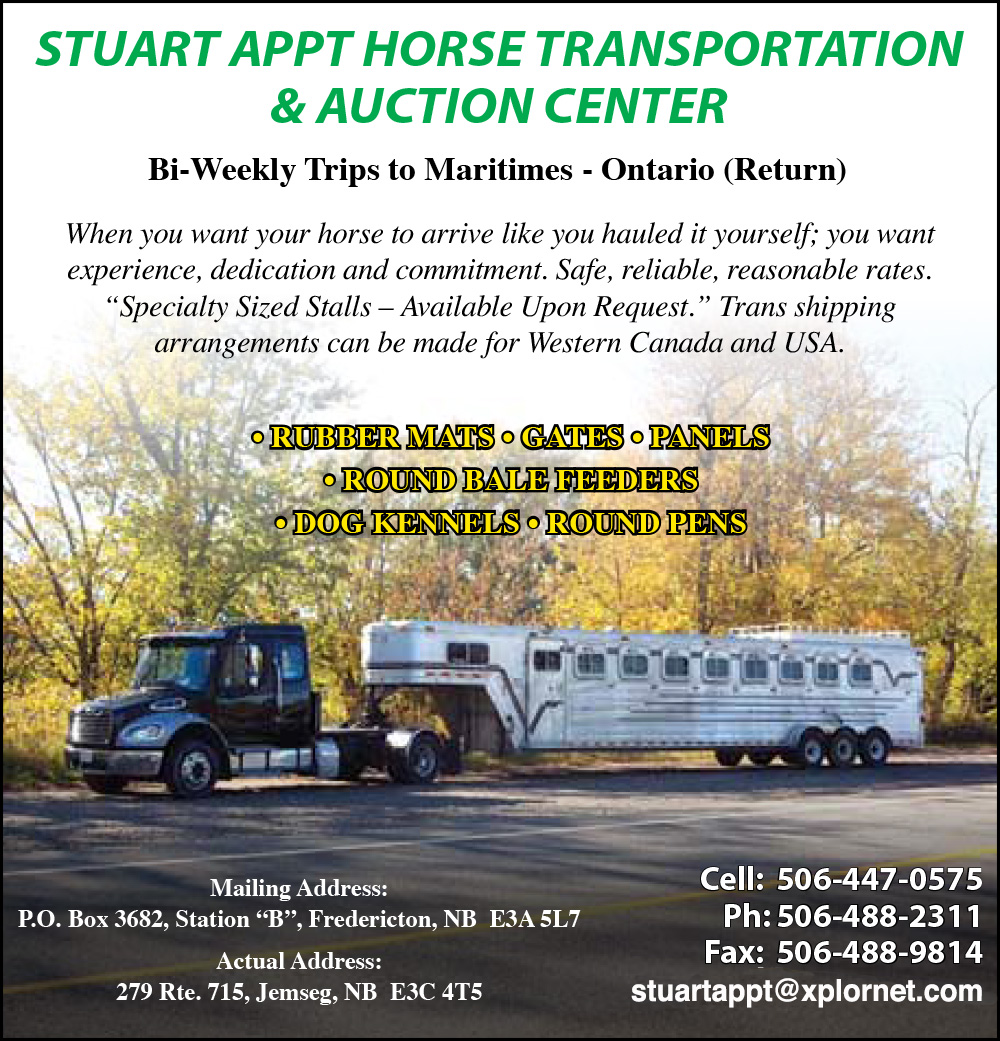 Stuart Appt Horse Transportation & Auction Centre
Phone: 506-488-2311
Cell: 506-447-0575
Fax: 506-488-9814
Email: stuartappt@xplrnet.com

BI-WEEKLY TRIPS TO MARITIMES - ONTARIO (RETURN)

When you want your horse to arrive like you hauled it yourself; you want experience, dedication and commitment. Safe, reliable, reasonable rates. "Specialty Sized Stalls - Available upon Request." Trans shipping arrangements can be made for Western Canada and USA.
Rubber Mats 
Gates
Panels
Round Bale Feeders
Dog Kennels
Round Pens
279 Rte. 715, Jemseg, NB E3C 4T5