Whispering Hearts Horse Rescue announces a new program established to provide professional training for WHHR rescue horses
Whispering Hearts Horse Rescue is extremely excited to announce a new program established to provide professional training for WHHR rescue horses. Accomplished trainer, Jonathan Newnham, feels he would like to actively 'give back' and has approached Brenda Thompson to offer training for WHHR horses. His generosity was met with enthusiasm and the Whispering Hearts New Strides Training Program was born. Sand Dollar, a young flashy rescue quarter horse, was chosen as the first horse to go into the program and reports are that he is responding very well. Once Sand Dollar has finished the program, his training should open many doors for the next phase of his life as he becomes available to adopt. And then another rescue horse will be chosen for this incredible opportunity.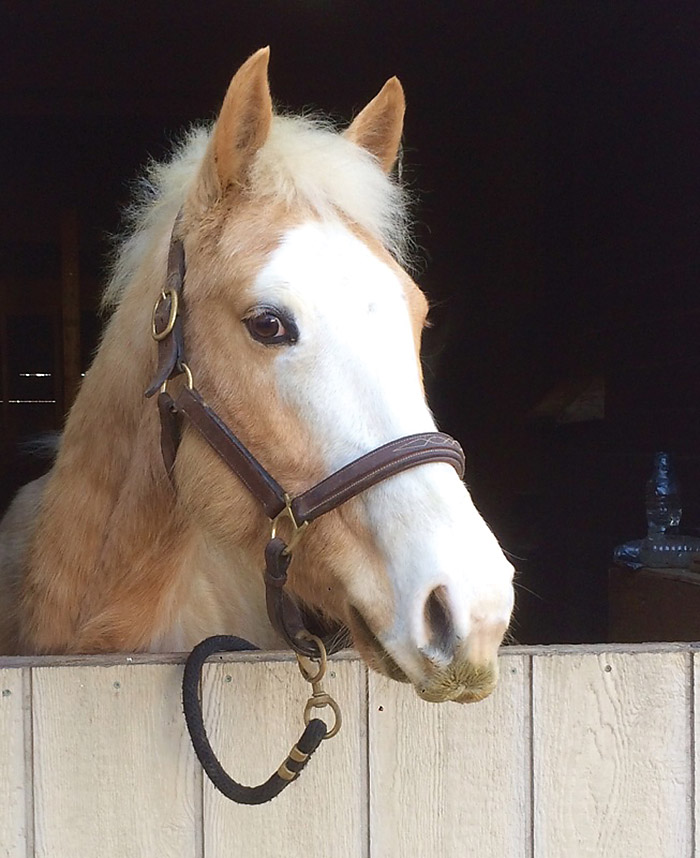 Sand Dollar arrived at the rescue in 2016 as a 2-year-old stud colt and complete wild with no human intervention. He was infested with internal parasites, extremely underweight and his coat covered in embedded mud and manure. His previous home had 18 horses on a small 3-acre farm with many stallions and mares in foal. WHHR helped by taking 5 horses from the situation 3 of which were stud colts. There are several partners who have come together to make this happen, Jonathan Newnham of Newnham Performance Horses, Richard Hurst of Purina Canada - Equine, Barry Finn of the Rider, Jepma Farms
Jonathan Newnham of Newnham Performance Horses will be providing the training services while fostering the horse in training. Jon is a NRHA World Champion Rider/Trainer and NRHA Judge with 25 years of experience as a professional. "I have trained horses for all ends of the horse business spectrum for my whole career as a professional horse trainer. My Grandfather told me when I was a young man to give back to the community with something you believe in when you are able in your career.  He chose to work with The Lions Club in Woodstock as club President.  I believe in the love of horses, so I chose something that I am passionate about.  Richard Hurst, of Purina Canada, has been a great mentor on feeding horses properly, and he suggested it. Right from the start, I knew it was a good thing to do. Everyone likes a good story and that's what we are going to create."
Richard Hurst of Purina Canada – Equine has facilitated Purina's donation of feed and will be providing nutritional support. Purina has been sponsoring Whispering Hearts for 2 years and has become a vital partner in the nutritional recovery of the rescue horses.  Richard Hurst comments "Purina is excited to be part of the process that turns a forgotten horse into a true member of someone's life. This program is a result of teamwork and passion by everyone involved. Brenda Thompson of WHHR, Purina, Jon Newnham and Barry Finn are making a great team for a common goal. I can't wait to see Sand Dollar with his new owners" 


Barry Finn from the Rider will be providing media coverage on each horse's journey. The Rider has provided long-standing and ardent support of WHHR, highlighting rescue stories and donating advertising space. In addition, Barry's father, Aidan, founder of The Rider, has generously donated his Orange aPEEL products to WHHR and his mother, Katherine, was a caring Whispering Hearts sponsor. The Rider is a six-time recipient of the Ontario Equestrian Federation Media of the Year award.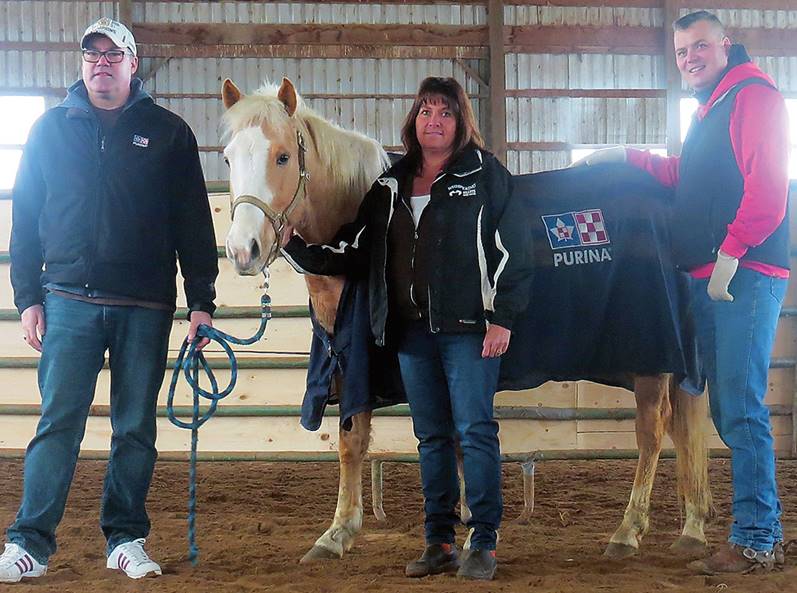 Brenda Thompson says she is "thrilled and grateful that The Rider will be featuring a blog of our first New Strides horse, Sand Dollar. Follow his journey in the next edition of The Rider to see how he progresses!" 
Barry Finn: "We have worked with Whispering Hearts since they began and have been fortunate to see their success over the years. We were so thrilled to be asked to participate in the New Strides Program.  It is exciting to report on Sand Dollar and let all of our readers follow his progress. We are so happy to partner with Purina, Jon Newnham and especially WHHR in this amazing endeavor."
Jepma Farms are generously donating the hay for each horse in the program

Whispering Hearts Horse Rescue was founded in 2007 as a volunteer-based, equine welfare organization to ensure quality care and treatment of horses through intervention, education and outreach. They are a federally registered non-profit organization with charitable status. Their mandate is to provide care and rehabilitation to abused and neglected horses and to assist members of the community that can no longer care for their horses; in an attempt to prevent innocent animals being subjected to cruelty and neglect.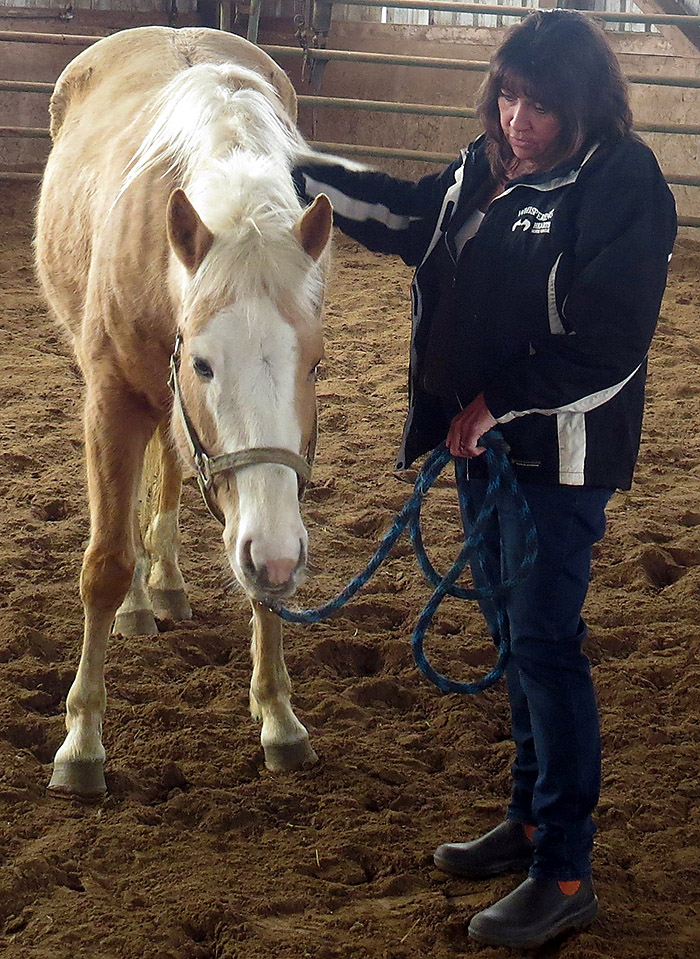 Brenda Thompson, founder and president comments: 
"How rewarding it is to experience these equine partners joining forces to help Whispering Hearts and horses in our care. Our gratitude is immeasurable. I feel this was the missing link to our program here at the rescue and am so ecstatic to see these horses succeed!"



Please join the WHHR Facebook group and check out their website for more information on the great work and many accomplishments of this rescue organization at www.whhrescue.com.

Together We Can And Will Make A Difference - One Horse At A Time!