Brooks Performance Horse Feed is Dedicated To The Production Of High-Quality Horse Feeds In Ontario And Quebec!
---
Brook Performance Horse Feeds
Address: 1580 Hwy 7A, Port Perry, ON L9L 1B5
Phone:  (905) 985-7992
Website: https://brooksfeeds.com/
Email: info@brooksfeeds.com 
Brooks Feed Store has long been dedicated to the production of high-quality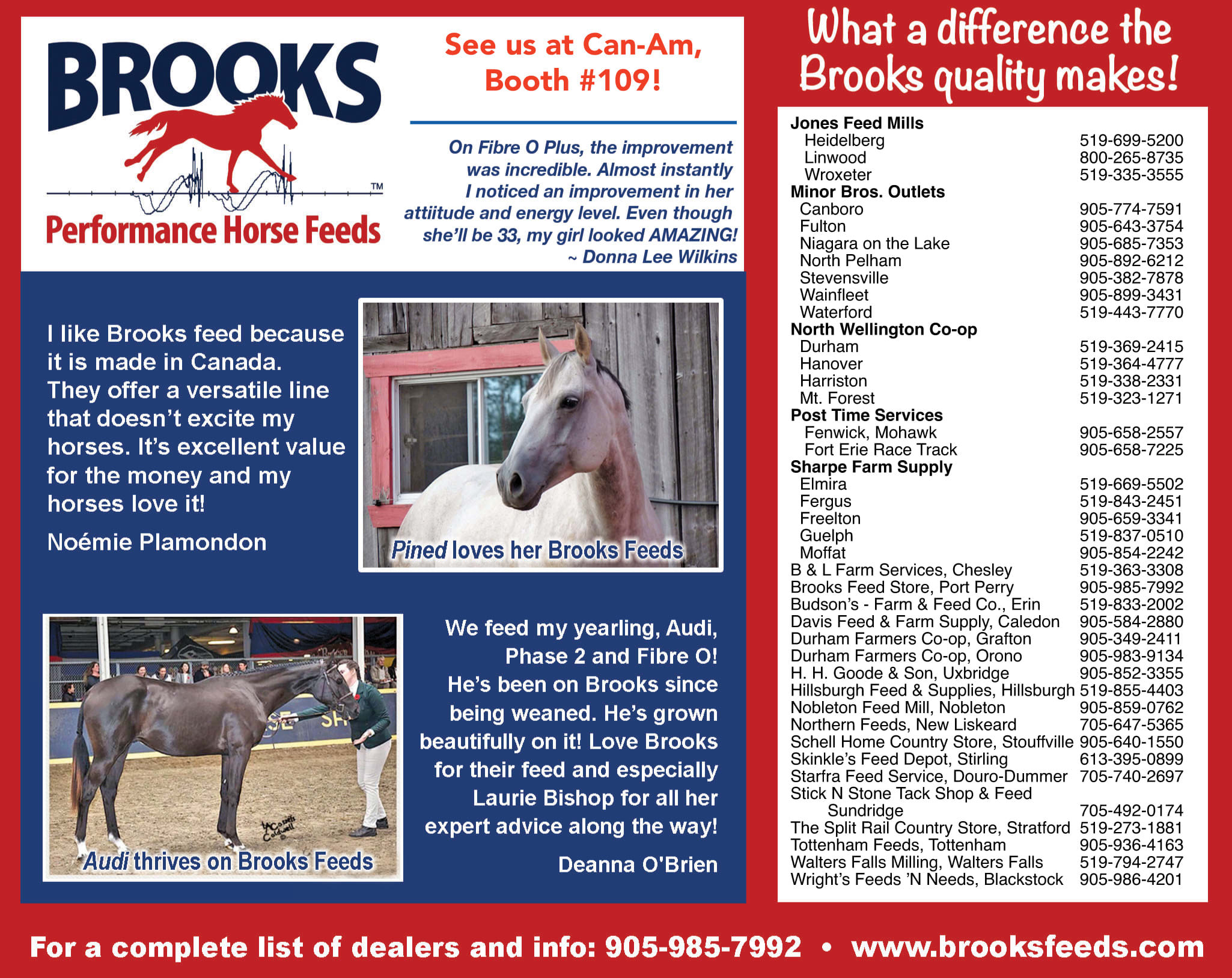 horse feeds for the horse owners of Ontario and more recently in Quebec. Brooks has strived to produce feeds using only the finest ingredients and the utmost attention to detail.
What a difference the Brooks quality makes!
On Fibre O Plus, the improvement was incredible. Almost instantly I noticed an improvement in her attitude and energy level. Even though she'll be 33, my girl looked amazing. ~Donna Lee Wilkins

I like Brooks feed because it is made in Canada. They offer a versatile line that doesn't excite my horses. It's excellent value for the money and my horses love it! ~Noemie Plamondon

We feed my yearling, Audi, Phase 2 and Fibre O! He's been on Brooks since being weaned. He's grown beautifully on it! Love Brooks for their feed and especially Laurie Bishop for all her expert advice along the way! ~Deanna O'Brien
See Us at Can-Am, booth 1091