Jumps R Us - Ontario's Largest Supplier of Equestrian Jumps!
---
Jumps R Us
Address: 3085 River Road, Cayuga, ON N0A 1E0
Phone: (289) 260-0272
Website:  www.tripleadesigns.com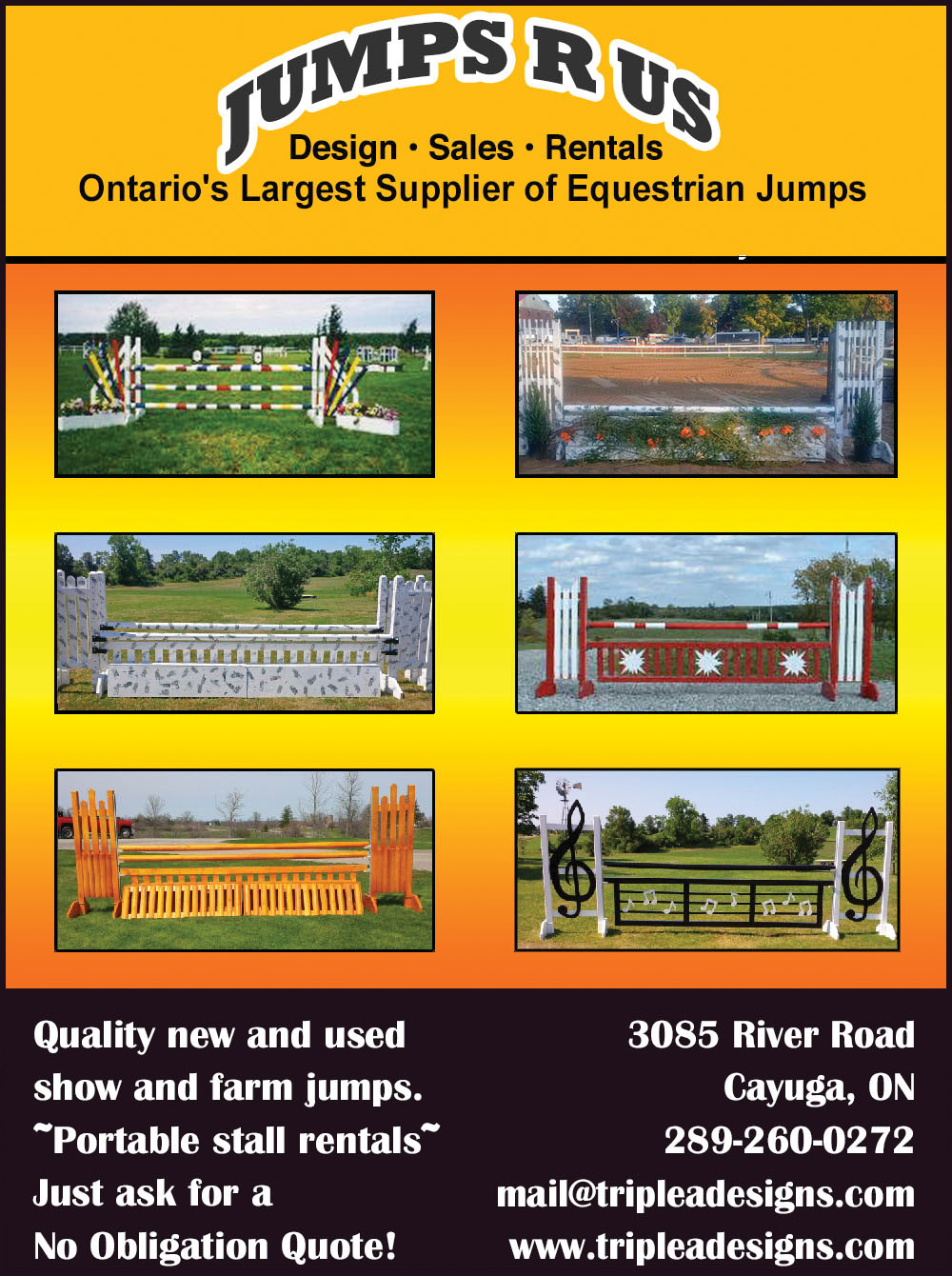 Jumps R Us provides quality new and used show and farm jumps. After more than 20 years of experience and research in the jump business Jumps R Us have developed what we believe to be the most durable yet portable jumps available while offering a wide variety of esthetic design possibilities.
Jumps R Us continually strives to set new standards in the show jumping industry. We are confident we can make your equestrian experience all you wish it to be.