Knaughty Nets & Pets - Home of the Happy Healthy Horse and Hound!
---
Knaughty Nets & Pets
Address: 241009 Hwy 814, Wetaskawin, AB
Phone: (780) 235-8844
Email: knaughtynetsandpets@hotmail.com 
Website: https://www.knaughtynetsandpets.com/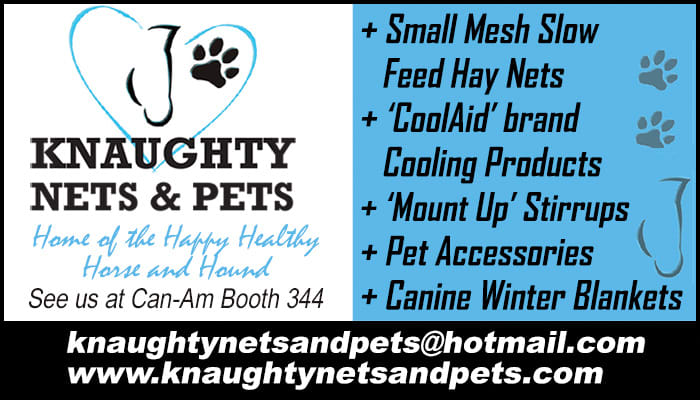 At Knaughty Nets & Pets you can find all of you horse netting and accessory needs. From small mesh slow feed hay nets to CoolAid equine and canine cooling and recovery products, we have it all!  
Small Mesh Slow Feed Hay Nets
CoolAid brand Cooling Products
Mount Up Stirrups
Pet Accessories
Canine Winter Blankets