Livestock Equipment Canada Is A Truly Canadian Company With All Canadian Prices!
---
Livestock Equipment Canada
Address: 2942 Cockshutt Rd., Waterford, ON N0E 1Y0
Phone:  1-800-962-1606
Website: https://livestockequipment.ca/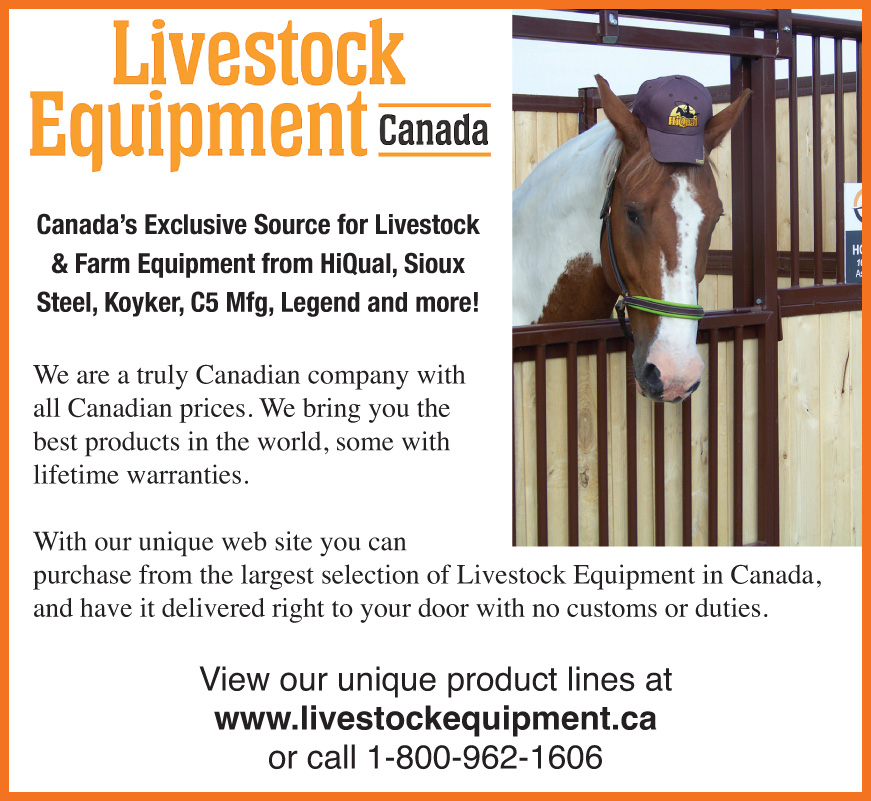 Livestock Equipment Canada is a truly Canadian company with all Canadian prices. We bring you the best products in the world, some with lifetime warranties. 
With our unique web site, you can purchase from the largest selection of Livestock Equipment in Canada, and have it delivered right to your door with no customs or duties. 
Livestock Equipment Canada is Canada's exclusive source for livestock and farm equipment from HiQual, Sioux, Steel, Koyker, C5 Mfg, Legend and more!