Your Horse Farm Could Qualify For Great Benefits!
---
Your horse is giving the nod to OFA membership
Address: Ontario AgriCentre, 100 Stone Road West, Suite 206, Guelph, ON N1G 5L3
Phone: 1-800-668-8810
Website: https://ofa.on.ca/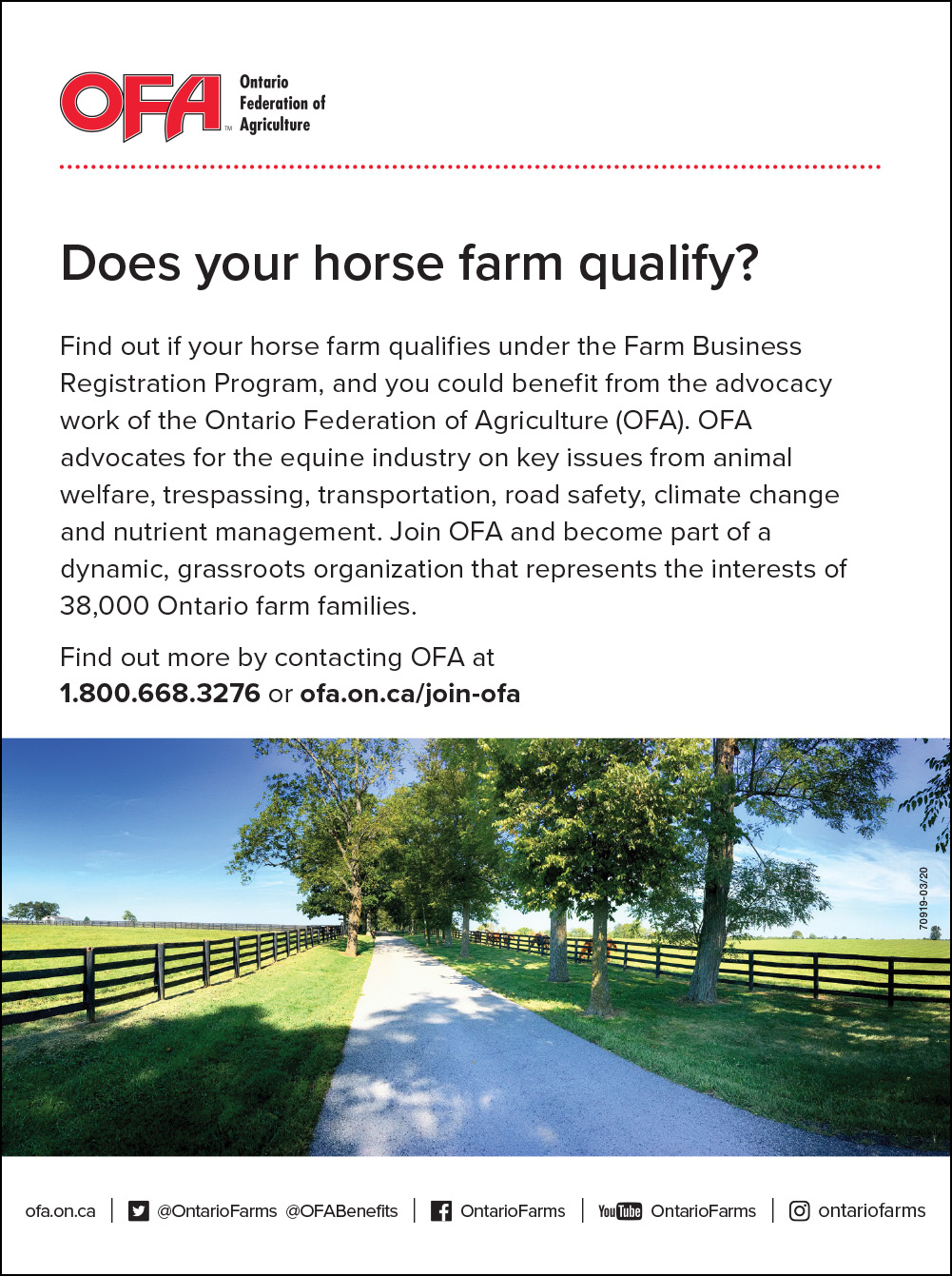 Ontario Federation of Agriculture (OFA) members enjoy exclusive discounts and programs from 14 different benefit partners – from vehicles to farm supplies, insurance and more. Find out if your horse farm qualifies as a farm business under the Farm Business Registration Program, and you could be eligible for great benefits. Join OFA and become part of a dynamic, grassroots organization that represents the interests of 38,000 Ontario farm families.

Find out more by contacting OFA at 1.800.668.3276 or ofa.on.ca/join-ofa
Enjoy this year's Can-Am show!