Join The Rockton Agricultural Society For the 166th Rockton World Fair And More!
---
Rockton Agricultural Society
Address: 812 Old Hwy 8, Rockton, ON L0R 1X0
Phone: (519) 647-2502
Website: http://www.rocktonworldsfair.com/
Email: info@rocktonworldfair.com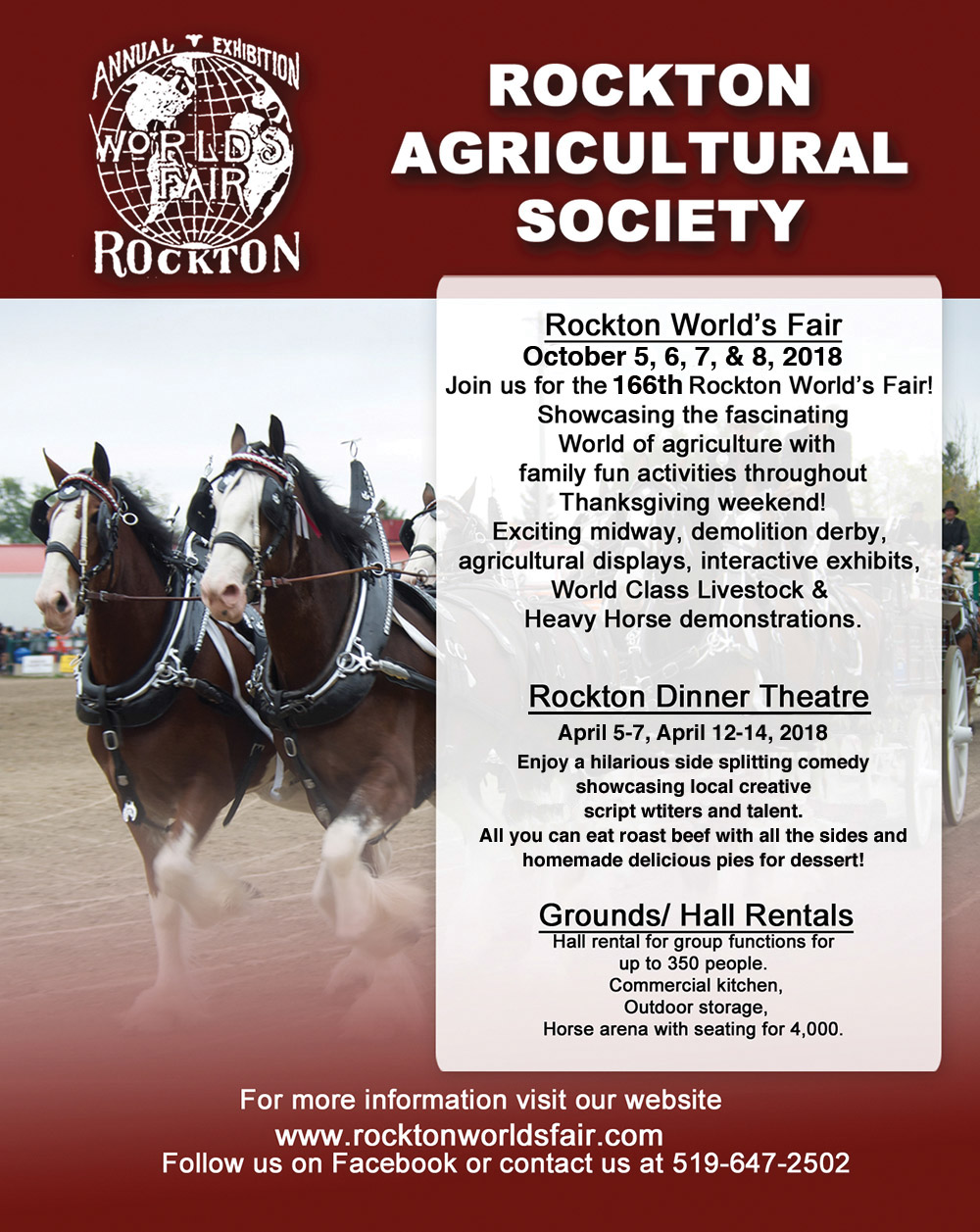 Rockton World's Fair
Join us for the 166th Rockton World's Fair! Showcasing the fascinating World of agriculture with family fun activities throughout Thanksgiving weekend! Exciting midway, demolition derby, agricultural displays, interactive exhibits, World Class Livestock and Heavy Horse demonstrations!
Rockton Dinner Theatre
Enjoy a hilarious side-splitting comedy showcasing local creative scriptwriters and talent. All you can eat roast beef with all the sides and homemade delicious pies for dessert!
Dates: October 5th- 8th, 2018 - Rockton World's Fair
April 5th-7th 2018 and April 12th-14th, 2018 - Rockton Dinner Theater