We Want Your Horse Bins
---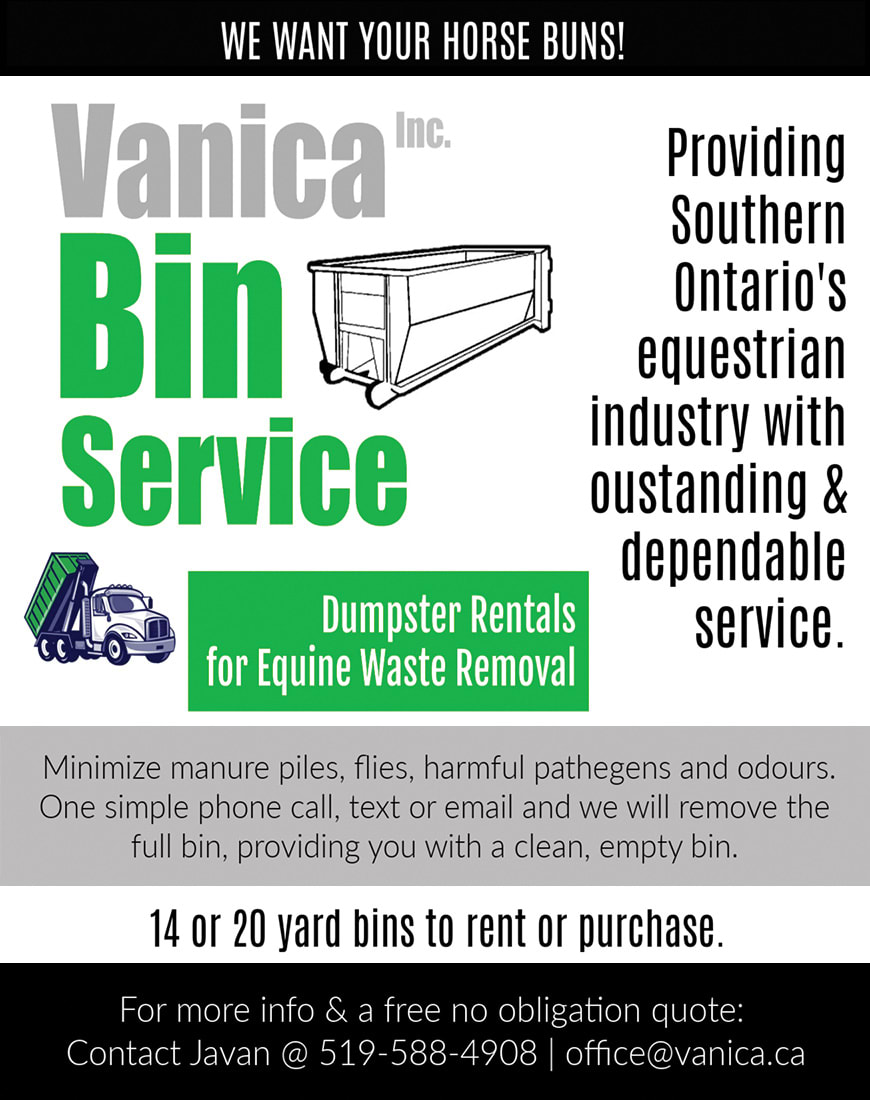 Phone: 519-588-4908
Address: 5531 Line 86, RR3 Listowel, ON N4W 3G8
Email: office@vanica.ca 
Website: www.vanica.ca  
Dumpster Rentals for Equine Waste Removal
Providing Southern Ontario's equestrian industry with outstanding & dependable service. 
Minimize manure piles, flies, harmful pathegens and odours. One simple phone call, text or email and we will remove the full bin, providing you with a clean empty bin. 
14 or 20 yard bins to rent or purchase. 
For more info & a free no obligation quote contact Javan!