Have people been hoarding? Paul says no, he won't let them.
By Karen Dallimore
Two months ago, if you'd told Paul Sharpe that he'd be writing a weekly e-mail to his staff to check in with them and keep up morale, he'd have told you that was crazy. And yet, here he is, doing what needs to be done to deal with a pandemic that no one could even imagine.
Paul is the Grain Elevator and Feed Manager at family-owned Sharpe Farm Supplies. They have eight stores in Ontario and supply another 52 businesses out of their warehouse north of Guelph, with 100 employees, twenty trucks and two trailers on the road.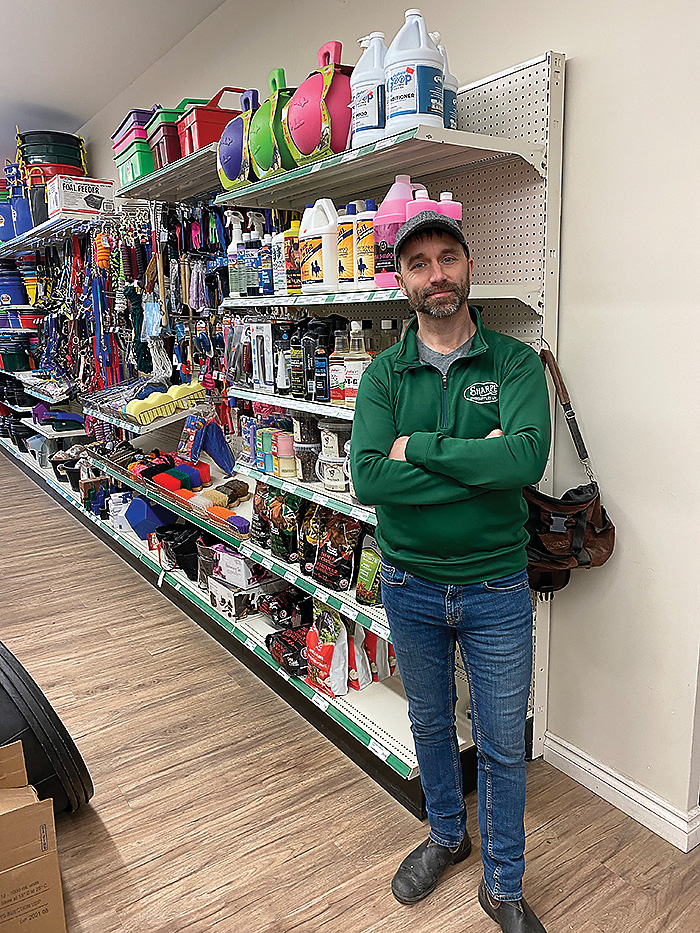 Two months before the shutdown they started work on an e-commerce store to support the physical stores. Paul wishes he'd started sooner and although the plans are still in the works it's not something that can be put together easily.
Meanwhile, as the provider of an essential service, he had to make plans to keep the 'bricks and mortar' business running, doing what needs to be done to keep customers and employees safe.
The stores are physically closed to customers right now but they're still open for business. For some customers, dockside pickup has become the norm to minimize interactions between customers and staff. This means calling in, giving payment by credit card, and picking up your own order from the loading dock. This also means an inevitable increase in phone calls, more processing time, and "not as good a shopping experience," admits Paul.
On the farm delivery side, Sharpe's has increased the minimum order, asking his customers to increase their inventory to decrease the exposure of their drivers. For some, this hasn't been an easy ask, but it was necessary.
Inside the massive warehouse there are now two distinct shifts with an hour clearance time in between. Each employee is asked to disinfect their own equipment so they know it's done to their standards. Paul explained that by having two distinct shifts, if one shift gets shut down by COVID-19 restrictions, the other shift can still keep going. The same applies for his bulk order desk: half of the employees are at home, half are physically in the stores, just in case.
Have people been hoarding? Paul says no, he won't let them. Looking at different categories, he has noticed that sales of pet food and bird seed are up, in part because of new customers preferring to shop at smaller stores. Fencing supply sales are up, so are mulch and garden supplies. Equine supplements and liniments have dropped off, mostly reflecting a horse racing sector dial-back. Sales of impulse items, like dog toys, have tanked.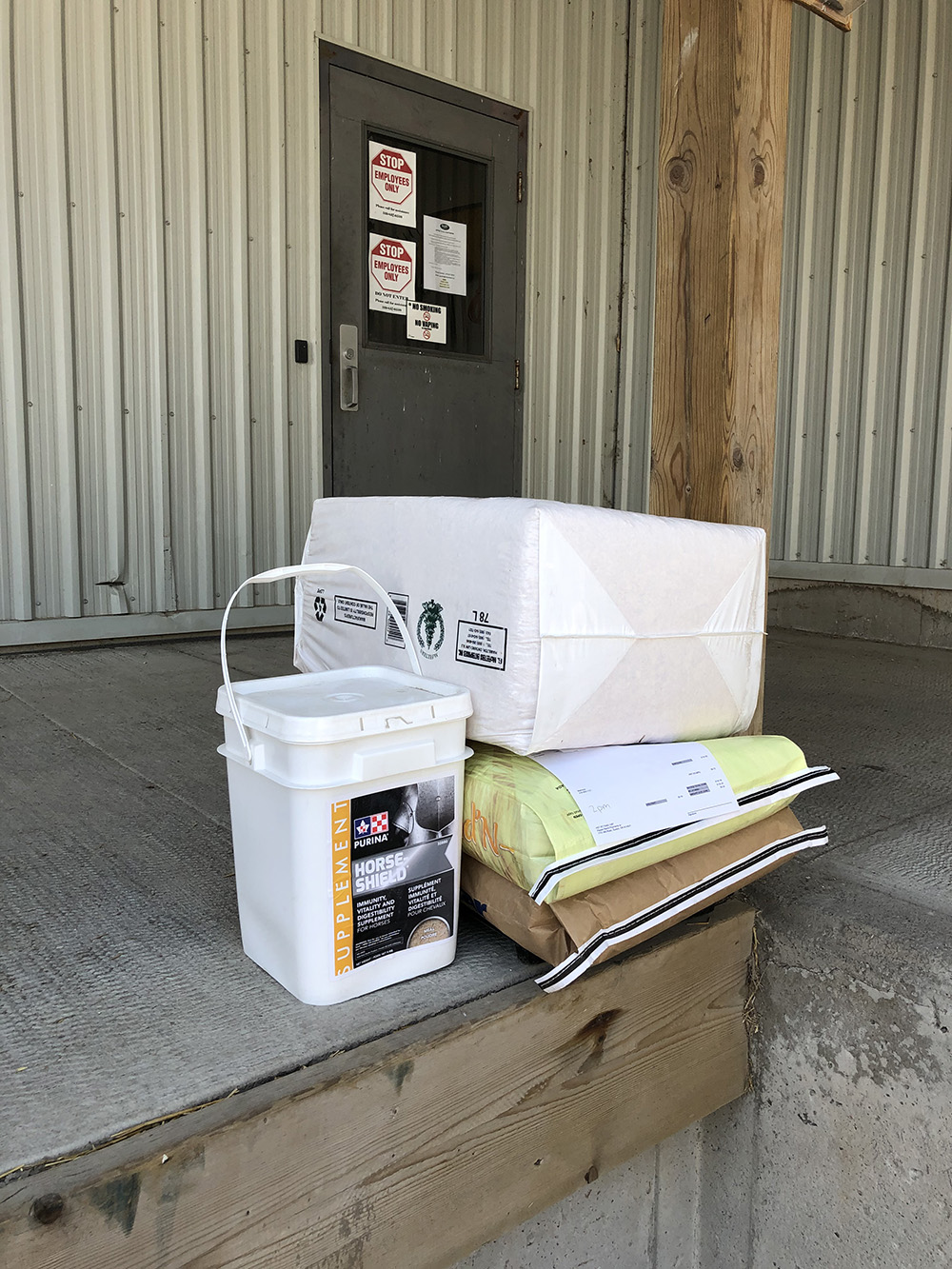 On the supply side, everything is still available but sometimes harder to find. Prices on US products have risen around 10 percent due to the weak Canadian dollar. Shavings, a by-product of lumber milling, are more expensive due to a near halt in the building industry.
Feed ingredients are have also become more expensive. Wheat middlings – a by-product of flour milling – have been affected by a slow-down in processing. It's not that the product isn't available, it's that the mills are now having to bag flour in 2kg bags for home use instead of selling it in bulk to commercial customers for donuts and hamburger buns. This, in-turn, slows the process and increases the price. Distiller's grains, a feed ingredient that is a by-product of ethanol production, are also up in price as ethanol plants scale back by half. Overall, the result will be a price increase of one to two dollars a bag.
As for alcohol, glycerin and aloe to make hand sanitizer, they're going through it like crazy, making their own to keep in stores, trucks and tractors, as well as supplying alcohol to a large meat packing plant. So far, they've managed to keep it in stock. They've also managed to keep gloves on the shelves and enough PPE for staff.
"At the end of the day you want to work with the people who have supported you." After 25 years of servicing the horse industry, Paul wants to help his customers through this as best he can. He's offered a 'buy six, get one free' deal on four main feeds and hay cubes through April, May and June and he's hopeful to open the stores again in a few weeks with strict rules for staff and customers. Dockside pickup will still be available as we re-adjust to a new normal.
"There's no playbook for what we're going through. We're going to make mistakes but we're going to make decisions with the information we know," said Paul. "We're not complacent, we're comfortable. Those are two completely different words." 
©Words For Hire 2020