Design and Build Your Custom Estate Home
---
Alderman's Kentucky Style Horse Farm and Estates
Address: 5824 Main St., Niagara Falls, ON L2G 54Z5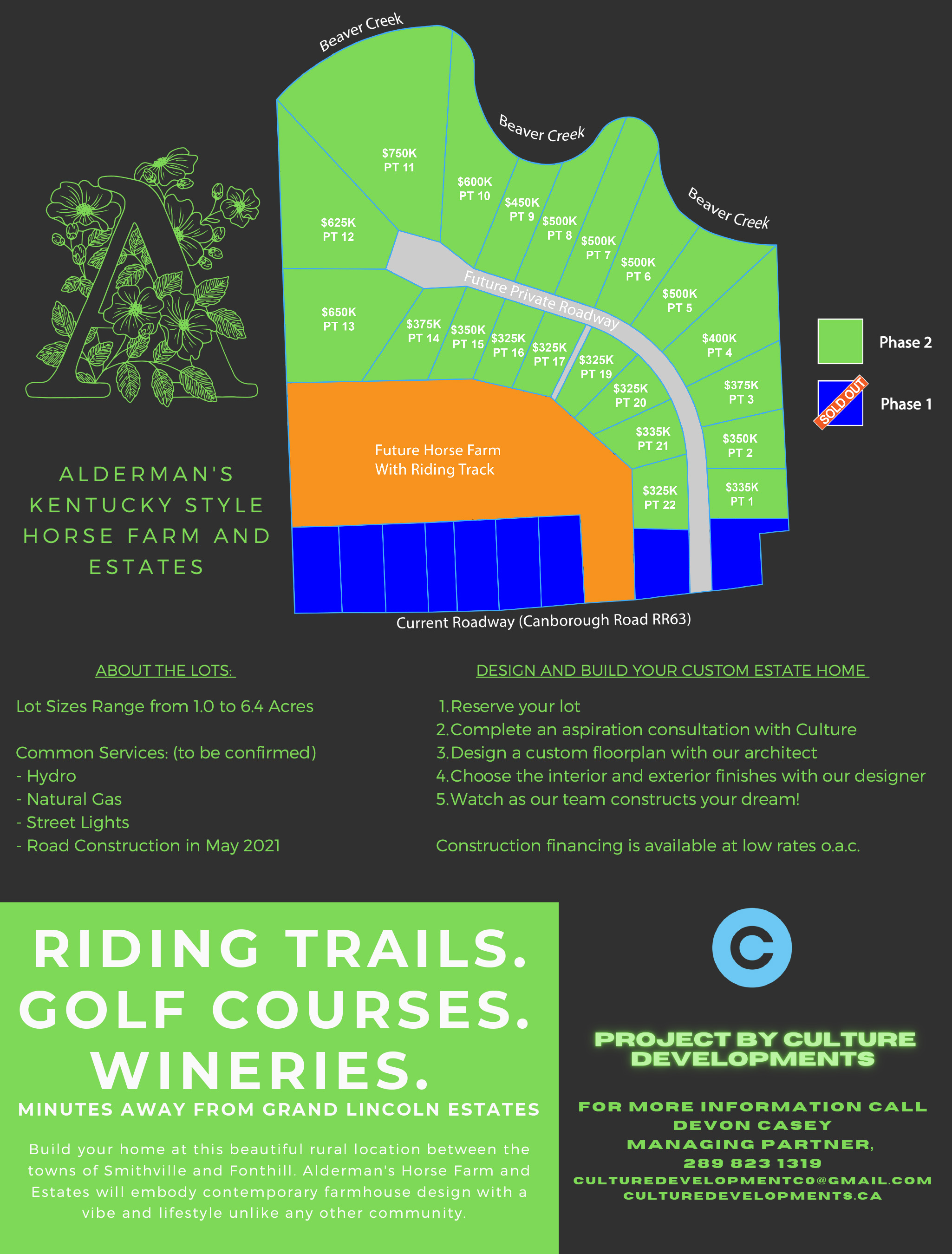 Phone:  289-823-1319
Email: culturedevelopmentco@gmail.com
Website: culturedevelopments.ca
Design and Build Your Custom Estate Home
Reserve your lot
Complete an aspiration consultation with Culture
Design a custom floorplan with our architect
Choose the interior and exterior finishes with our designer
Watch as our team constructs your dream!
About the lots
Lot sizes range from 1.0 to 6.4 acres
Common Services (to be confirmed)
Hydro
Natural Gas
Street Lights
Road Construction in May 2021
Riding Trails. Golf Courses. Wineries.
Minutes away from Grand Lincoln Estates
Build your home at this beautiful rural location between the towns of Smithville and Fonthill.
Alderman's Horse Farm and Estates will embody contemporary farmhouse design with a vibe and lifestyle unlike any other community.
For more information call Devon Casey, Managing Partner, at 289-823-1319