Talent & Versatility Beyond the Track 
---
Address: 9685 First Line Nassagaweya, Moffat, ON L0P 1J0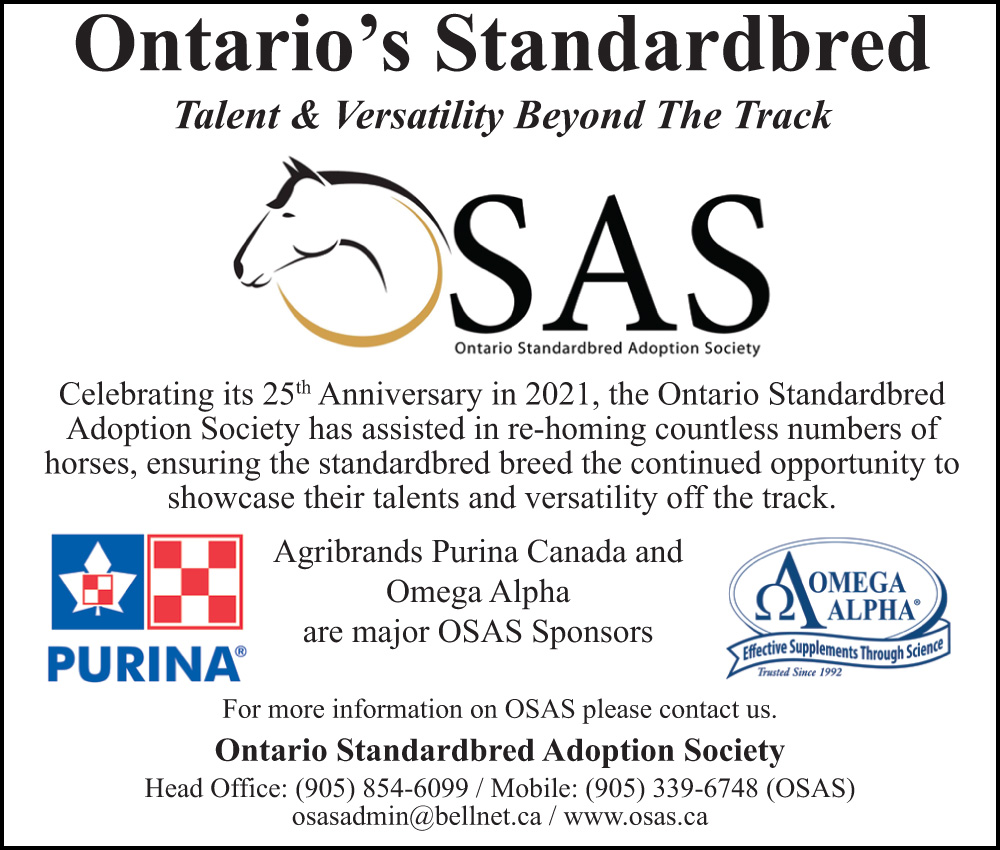 Phone: 905-854-6099 (Head Office)
Mobile: 905-339 OSAS (6748)
Email: osasadmin@bellnet.ca 
Website: www.osas.ca
Celebrating its 25th Anniversary in 2021, the Ontario Standardbred Adoption Society has assisted in re-homing countless numbers of horses, ensuring the standardbred breed the continued opportunity to showcase their talents and versatility off the track.
Agribrands Purina Canada and Omega Alpha are major OSAS Sponsors.
For more information on OSAS please contact us.