Do You Know What Your House is Worth? 
---
Armstrong Farm Realty with Ruth
Contact: Ruth Armstrong
Address: 714350 1st Line EHS, Mono, ON  L9W 5T6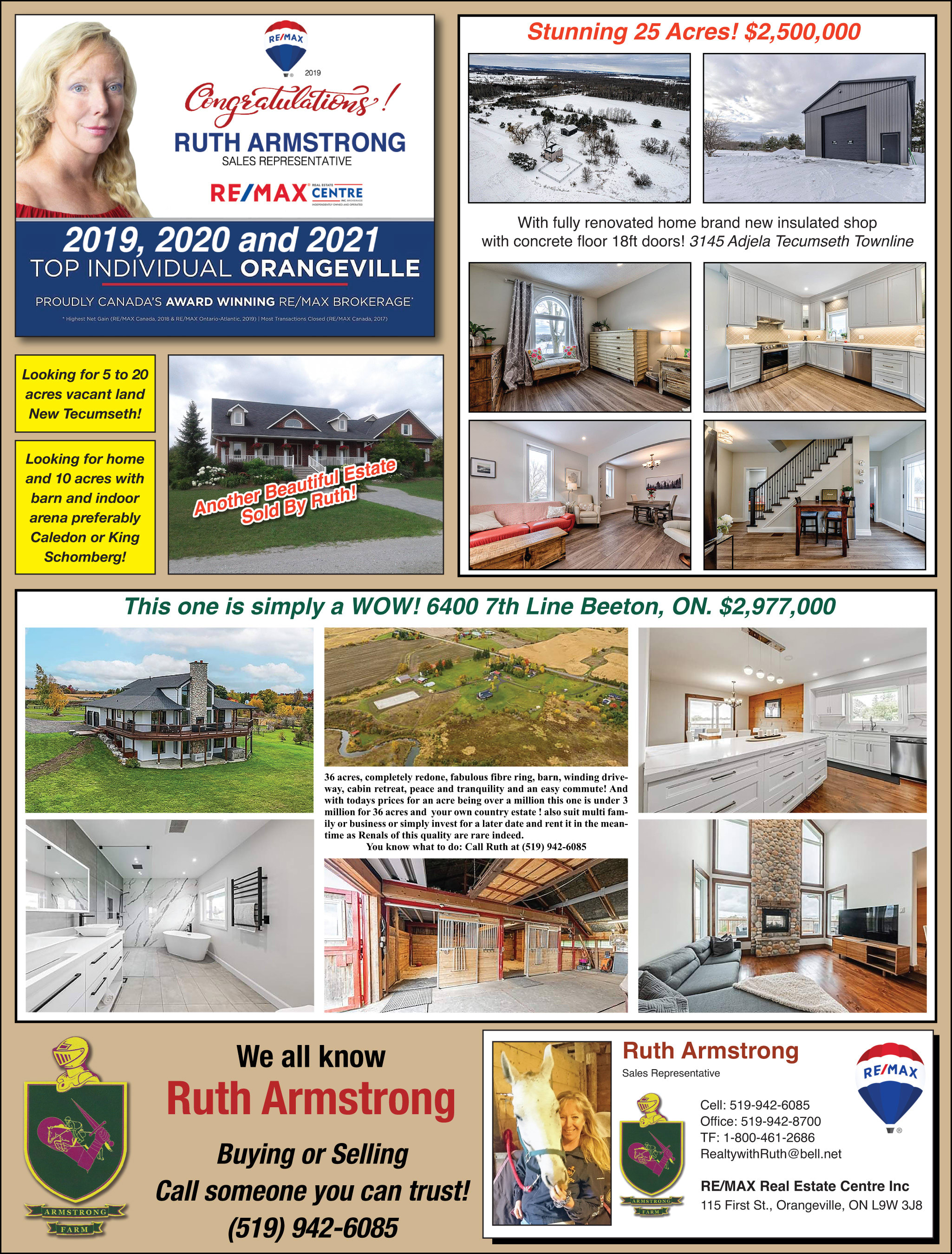 Phone: 519-942-6085
Email: realtywithruth@bell.net 
Website: www.realtywithruth.com  
Worried About the Market Change?
Are you wondering if BUYING OR SELLING NOW is the right thing to do with all the crazy media hype? Call Ruth, have a chat and sse where you're at! 
For your personal viewing please call Ruth Armstrong, Top Individual - Orangeville at519-942-6085
Stunning 25 Acres! $2,500,000
Simply WOW! 6400 7th Line Beeton $2,977,000