Based on a true story, the film shows how Dream Alliance won the Welsh Grand National in 2009.
By Glenda Fordham, Entertainment columnist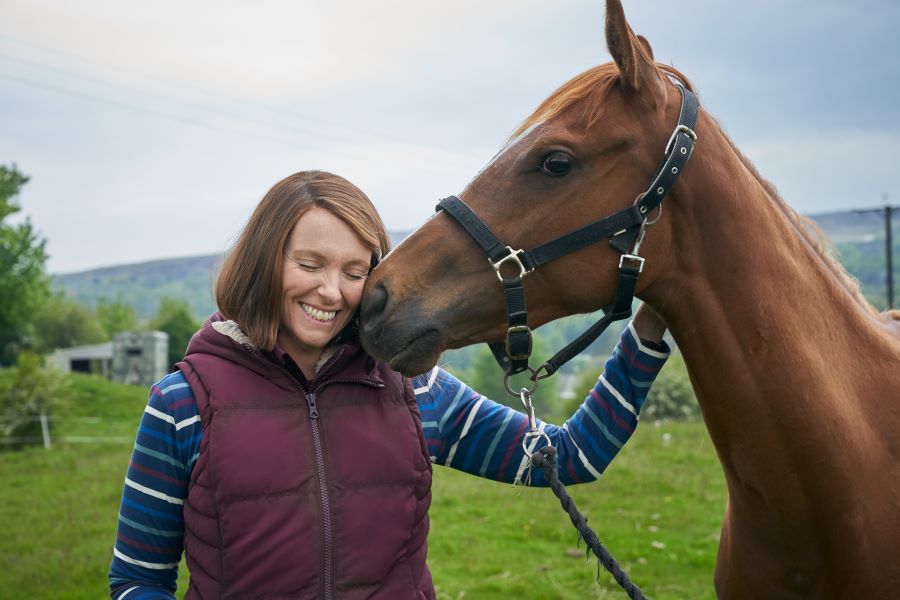 In cinemas across Canada now, and available from your favourite streaming platforms in September, Dream Horse is a classic story of triumph against adversity. It's a tale of how one woman strives to make her own dream a reality in a place where hope is thin on the ground.
Living in a financially depressed Welsh village, Jan Vokes works multiple jobs to make ends meet: a cashier and cleaner at the local grocery store and bartender at night at the local social club/pub. She dreams of owning a racehorse to give her a better life so she recruits her reluctant husband, Brian, and local accountant Howard Davies to help her bring together a syndicate of fellow villagers to breed a foal from the mare she purchased with the family's meagre bank account. After finding the perfect sire, a foal is born and raised on their gardening allotment. The syndicate names the colt Dream Alliance. On the racetrack, he proves himself to be more than a match for the multi-million-pound racehorses he runs against; this true working-class champion takes on the establishment at their own game. Dream also alters the lives of everyone in the syndicate, not least Jan's. He is everything to her: friend, confidant and an escape from a life of always putting other people's needs first.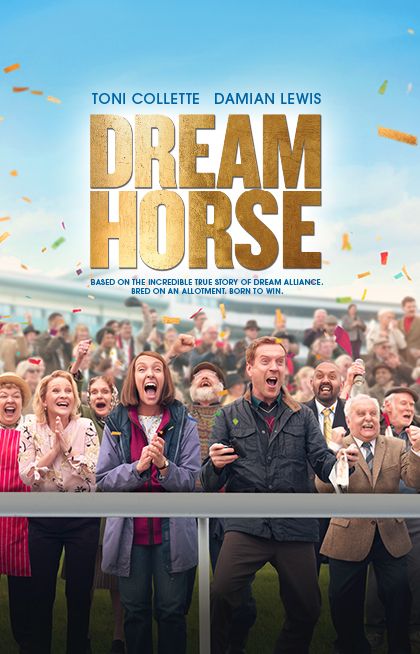 Based on a true story, the film, directed by Euros Lyn from the screenplay by Neil Mckay, shows how Dream Alliance won the Welsh Grand National in 2009. Dream was no ordinary racehorse - he began to win races but after a terrible fall, where Dream almost severed a tendon and required stem-cell surgery, his recovery to win at the Welsh Grand National was nothing short of sensational. It was no surprise that after Dream's epic win, Jan's story made headline news and immediately attracted the attention of the film industry.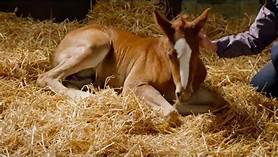 Starring Aussie actress Toni Collette (Muriel's Wedding, Knives Out) who mastered the Welsh accent perfectly, and Damien Lewis (Wolf Hall, Homeland), the cast features a slew of Brit acting icons including Welsh legend Dame Siân Phillips (I, Claudius and Dune). The horses are beautiful to watch and are well-trained, especially the wee foal who portrays Dream Alliance after losing his mum at birth. In fact, the horses were treated to an eight-week rehearsal period being introduced to cameras and to what they needed to achieve in each shot whether it was hurdles, flat racing, starting or stopping. The horses were never exposed to something that suddenly was out of their comfort zone so bravo to the trainers and film crew for such on-set care.
I encourage you to stay in your seats for the end credits – if you're a fan of Tom Jones, you won't regret it. And you'll get to meet the real Jan, Brian and Howard, too.
Ultimately, Dream Horse crosses the finish line to become a classic story about a triumph against the odds. The underdog, or in this case, underhorse, had his day. Happy ending films can be a bit schmaltzy if the filmmakers don't get it quite right, but in this case the film offers two joyous cinematic hours: a feel-good experience for all the family.
The Rider gives DREAM HORSE three (out of 4) hooves up!

View the Dream Horse trailer here -