More than Width and Wither Tracings.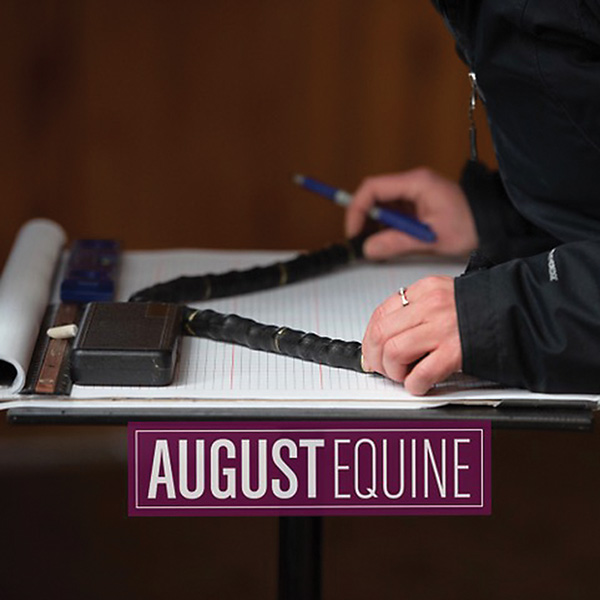 A Saddle-Fitting Series by Holly Barnett, REMT, CSF
Attempting to find a used saddle based off a wither tracing alone has been common practice in our industry for quite some time. Thing is, it's only a 1mm slice of a moving (and weight bearing) 3D scenario… while a simple wither tracing may help you find a saddle that has an appropriate tree width, you have no way of knowing whether the rest of the saddle is the appropriate shape for your horses back. Herein lies the majority of saddle-fit woes.
So why do we take wither tracings and what are they best used for?
Wither tracings are something I take during every saddle fit consultation. They provide valuable information beyond what the naked eye can see. Not all wither tracings are taken equally, often the only tracing taken is behind the scapula - where the tree points lie. More advanced tracings will incorporate additional tracings over the base of withers (some fitters use lowest point of the back variable) and caudal thoracics (last rib). A topline tracing depicts the wither and back shape, though it must be properly translated onto paper (we use a level) to be of actual use. If I've worked with the horse previously, I've an excellent record of their posture and soft tissue development to refer to. Gauging the height of the wither in relationship to the muscle width and set of ribcage offers insight as to potential changes to plan for. Tracing thousands of horses over the years has revealed a collection of posture patterns and their anticipated changes under saddle. Wither and back tracings are a fast and inexpensive way to track and predict changes while monitoring your progress. When working through horse and rider asymmetries, these scientific measurements are invaluable.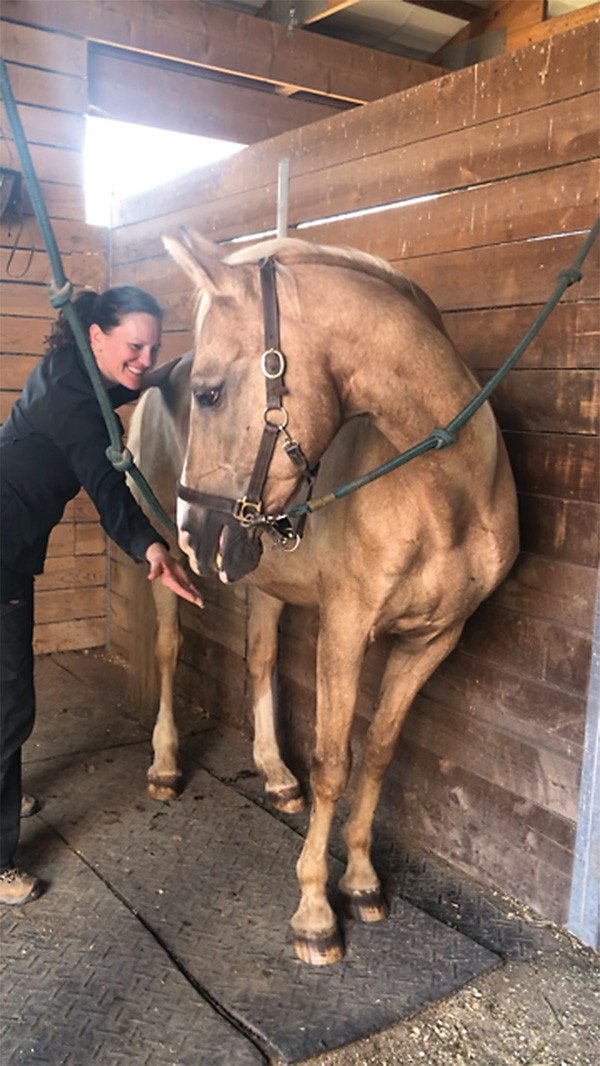 Interpretation is key when it comes to translating wither tracings. I've often come across saddles that were adjusted to or purchased for the horse's current wither width - without interpreting muscle condition (atrophy) that was present. (I'm looking at anyone who is riding in a narrow or extra narrow tree here!) If your horse has a seriously thin 'shark fin' wither that isn't developing, then it's time to investigate the fit of your saddle. Simply fitting the tree to the current wither without evaluating condition is a massive disservice to the horse. You must take muscle development into account. Have a clear understanding of where your horse is at and whether the saddle can follow their anticipated development – otherwise you stunt their muscle growth, inhibit performance and may end up in the same situation (needing a different saddle) a few months down the road.
If you're armed with a wither tracing and on the hunt for a used saddle, your best bet is to hire a professional fitter. Tracings are going to be helpful, but they aren't a magic formula to an instantly well fit saddle. There'll likely be some trial and error, driving around picking up (and returning) saddles and paying for follow up fittings to see if what you've found is a good fit. Be prepared to spend a decent about of time (and money) on the process. Some fitters specialize in finding used saddles and may be able to offer extra guidelines as to brands to lookout for - in the end you really want to have the shape of the saddle assessed in person before purchasing your 'new to you' saddle.
About the Author: Holly Barnett has been a professional fitter and equine therapist for 20 years. She has worked with horses of all breeds and riders of all levels and disciplines throughout North America. She is the founder of August Equine, located in Campbellville ON. Her team provides saddle-fit consultations of all brands and sales of new and used saddles. Stay tuned for more issues of Beyond the Wither Tracing saddle-fit series. Visit www.augustequine.com for more information.