Spring Saddle Season Has Officially Sprung.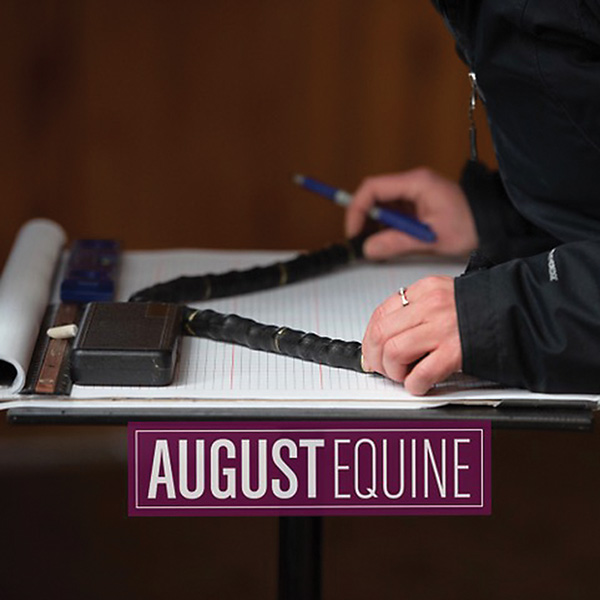 A Saddle-Fitting Series by Holly Barnett, REMT, CSF
I believe it a good rule of thumb to examine the fit of your saddle (at minimum) with the change of seasons. As their coats shed, horses often go through a number of shifts, including shape. Coming out of winter and transitioning into spring and summer means your horse will move differently on new terrain, experience diet changes, hormonal changes, some transition back into shoes, increased workload, trailering, cease of blanketing, the list goes on. Truth is, they're constantly changing on some degree and during certain periods, remarkably so. It's easy to let saddle-fit slide while focusing on the many other areas of equine management – but make no mistake about the importance of staying on top of the fit of your saddle. Having a strategic and structured maintenance plan is an easy way to stay on track and balanced in the saddle.
Panels have been subjected to alternating hot, cold and humid environments – some heating up to the horse's back then being placed on cold metal saddle racks which mold into the (often sweaty) panels. Be sure to flip your saddle upside down and run your hand up and down the panels of your saddle. Do they look smooth and even – or lumpy with one appearing more compressed than the other? Are there any saddle rack indents present? If you pinch the panels like you would a 'bun test' do they feel petrified or a bit springy with some life to them? Remember, your horses back will reflect (mirror) and respond to everything it feels.

Spring often means the beginning of a new partnership with big dreams. A season full of lessons, clinics and horseshows awaits. Even if you don't own the horse you ride, the success of your season is directly tied to the fit of your saddle. Something as simple as a re-flock or tree adjustment can mean a world of difference in the show ring. If you've ever experienced the immediate improvement in a horse directly after their saddle was adjusted, you know exactly what I mean. Saddles with fit issues rob you of your performance potential while causing your horse to work in a biomechanically inefficient manner. It's a no-win situation. In contrast, horses who are comfortable in their bodies are happier, have less tension and therefore greater mobility and achieve higher levels of performance.
Equate issues with going backwards, don't wait for them to arise. Stay on top of your tack and give your horse a chance to give you everything they've got. Don't wait to book your fitting until just before show season/riding season either – that usually leads to disappointment and scrambling to find a solution while you wait to be seen by a fitter. Monitor your horse's behavior and take note of any changes (even slightly) towards being saddled. It may be related to something other than saddle yet likely a sign your partner is relaying something with regards to their comfort. The same goes for pleasure and trail horses. Whatever job we ask of them, it's time to ensure their saddles fit.
About the Author: Holly Barnett has been a professional fitter and equine therapist for 20 years. She has worked with horses of all breeds and riders of all levels and disciplines throughout North America. She is the founder of August Equine, located in Campbellville ON. Her team provides saddle-fit consultations of all brands and sales of new and used saddles. Stay tuned for more issues of Beyond the Wither Tracing saddle-fit series. Visit www.augustequine.com for more information.