Fast forward to 1985, when the NRHA judging system changed drastically.

Any sport that involves people – judges - evaluating other people doing something, if it's based solely on the judge's opinion without guidelines, rules and parameters, is open for subjectivity and bias. Even if a judge thinks they are not biased, their unconscious biases will show up in their judging.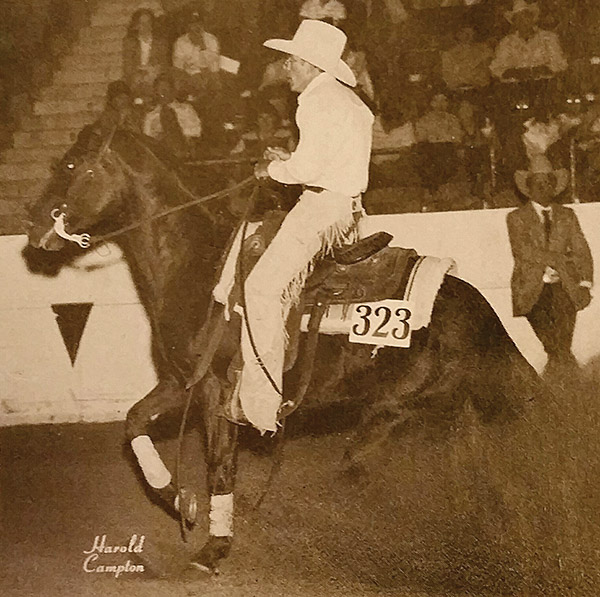 The NRHA (National Reining Horse Association) began in 1966, and how the horse and rider were judged back then is quite different from what we see today. 
Back then, you wouldn't see a judge sitting next to a scribe in a chair at the centre of the arena. In those days, the judge would stand along the side of the arena, simply watch the run and assign a score upon completion of the run. Of course, they might miss something, a sneaky slip out of lead, or a break of gait, or one too many large fast circles; so at the bigger shows the judge had an extra set of eyes from "pattern spotters". It was their responsibility to let the judge know if the rider went off pattern.
Fast forward to 1985, when the NRHA judging system changed drastically.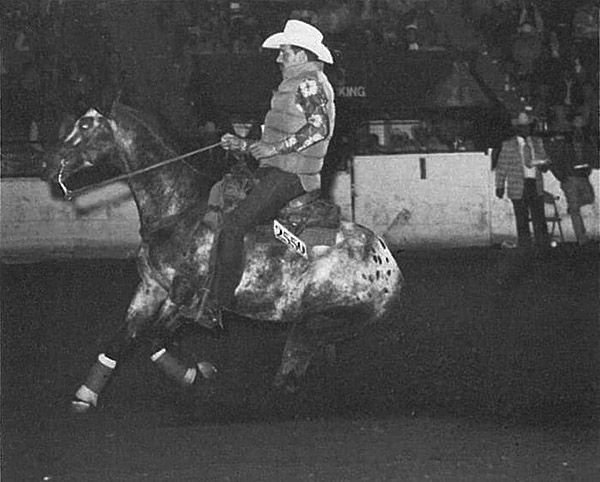 Dick Pieper (Western performance horse trainer, breeder, owner, past President of NRHA and member of the Hall of Fame) and John Snobelen (former Canadian politician and life-long horse man, member of Reining Horse Hall of Fame) were instrumental in the development of the new vision of judging, one where there was an objective way of scoring; a judging revolution. 
The goal was to make the entire run of reining relatively equal from the beginning to the end for every horse and rider; to put a more objective analysis into it as opposed to an opinionated subjective perspective. The revolutionary system was the scoring of maneuvers individually, rather than a general assessment of the overall run
The new system was highly controversial when it was first introduced; many thought it would never work, and here we are in 2023 – still using that fundamental revolutionary vision for how to judge a reining run.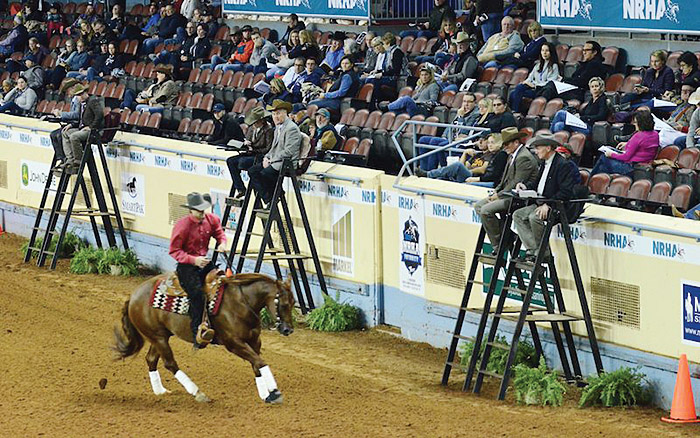 In the words of Bart Corrington (involved in Reining for 40+ years, 2x NRHA World Champion) "As it turns out today, the basis of that system is the glue that continues to hold NRHA to a higher standard. This ratings system is in my opinion a leap 
forward in maintaining that system and should serve to make it better in years to come. Kudos to those that got this put into place!"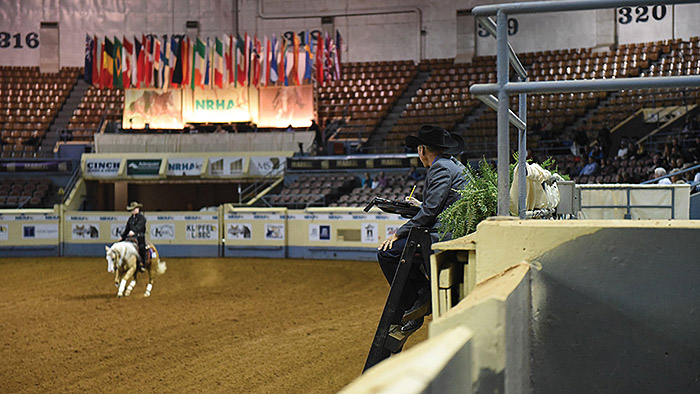 The process to become an NRHA judge is quite rigorous; to apply you have to pass the Judges Applicant Seminar. To get here is quite the achievement; there are only 30 openings a year and candidates need to meet the requirements as set out. If you get through this stage, next is attending a Judges School which is no walk in the park!
On March 25 2023  at the Ancaster Fairgrounds (in the old and heated show arena) we are hosting a 'From the Judge's Perspective' clinic with Ed (Hoot) Bricker – a judge with tons of experience, he's on the 2023 NRHA Executive Committee and he's been an NRHA judge since 1997. Hoot has judged at all three Run for a Million competitions. It's going to be a full day packed with learning, and lunch.
Come audit and learn – for more info go to https://www.jjreining.ca/clinic  
To sign up send us an email to JJReiningInc@gmail.com 


Pics showing the evolution of the reining horse and judging system
Pro and Non-Pro articles written by Jen Jonas of Jonas Performance Horses (Pro) and Sharon Jones of Be A Better You (Non-Pro). Together, they are J&J Reining Inc. Both Jen and Sharon are believers in continual learning – if you're not learning you're not growing.