Are you feeling THE SQUEEZE?  Financially or square footage, this a great growth option.
Top Tips for getting Top Dollar for your home with Ruth Armstrong a Multi sales award winner and a top realtor with RE/MAX Real Estate Centre.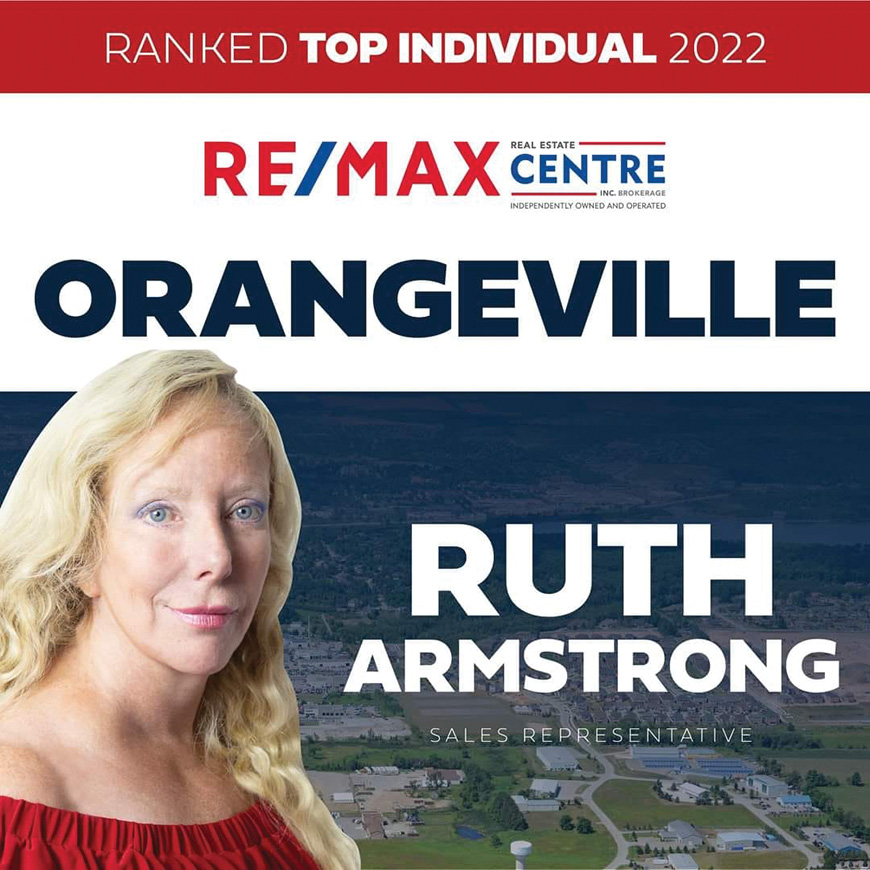 Top Tips for getting Top Dollar for your home with Ruth Armstrong a Multi sales award winner and the top realtor with RE/MAX Real Estate Centre Orangeville

With may homeowners feeling the pinch either financially or needing some extra space or for the first-time buyers who are struggling to qualify, or simply you want to bring home extended family yet give them their own space. This is a fabulous option that most homeowners can explore.
Let's talk about Accessory Dwelling Units (ADU). Often known as Granny Flats, In Law Suites, In Law Apartment's, or Garden Cottages. These small units have a variety of uses for housing, work and play.
An ADU is a small unit either attached to a main home or freestanding unit on the main home's property. Sometimes they are even a converted garage or an attic space. They are generally 600 To 1,000 square feet and have one or two bedrooms, a kitchen and a living room.

Common Occupants:  College Students and Grown Children; Extended Family; Senior citizens; Onsite caregivers
Accessory dwellings have great Financial Benefits.
Rental Income: This can be an option to help pay the mortgage on the main home or a way to get some extra cash.
Reduced Expenses: An ADU is considered part of the main home; it cannot be bought or sold like a condo. There is no cost for the land, major infrastructure or structured parking. These things are already factored /owned.
The ADU's Kitchen, bathroom and bedrooms are viewed as additions to the primary home. In some cases, the property's overall values will rise considerably with the addition of an ADU.
OTHER BENEFITS
Employees: Many workers are still working a hybrid schedule. An ADU can be private, quiet place to work from home.
Athletes and hobbyists: A small, comfortable space allows one to work out or pursue a hobby away from the activity of the main house.
Always Remember there is only "ONE TIME" to make that first impression buyers want to imagine themselves in your home. Remove personal things like family pictures, framed certificates, kids toys and dog beds and dog toys and don't forget to wipe down the door frames, light switches and door handles!
CLEAN , FRESH, AND BRIGHT is always the way to go!
Ruth is always available for a no obligation conversation and can be reached at (519) 942-6085.