Scottsdale Rodeo Museum features cowboy and rodeo artifacts going back to the early 1950's!
By Glenda Fordham.
On a recent trip to Arizona, The Rider entertainment columnist Glenda Fordham was thrilled to visit the Scottsdale Rodeo Museum, a modest museum that opened in Old Town Scottsdale last November, featuring cowboy and rodeo artifacts going back to the early 1950's including saddles ridden by famous rodeo champions, bull ropes, vintage saddles plus original posters and photos. As Glenda tells it….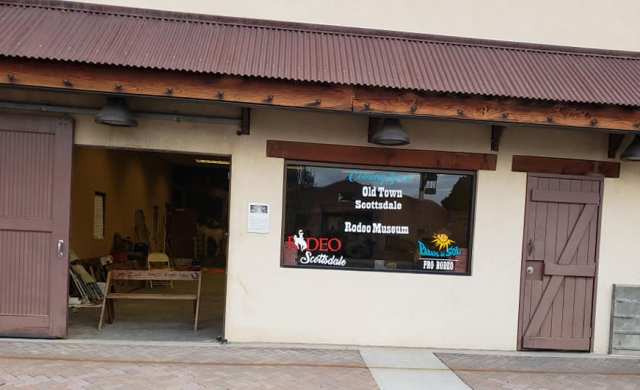 Inside I was greeted by friendly museum curator Dave Alford who kindly gave me a first class personal tour of the exhibits. A retired rodeo cowboy himself, Dave shared his first-hand experience and history of all things rodeo in the Scottsdale area. He introduced me to El Diablo, one of the winningest bulls ever who is now on permanent display, mid-buck. I saw pictures of Dave in action, too, and his red competition chaps hang next to the photos as a reminder of his glory days. Dozens of vintage rodeo posters hang around the museum, and the entire back wall shows a charming mural of barn life. I was in cowgirl heaven! There's a little gift shop that offers t-shirts and hoodies and if you're really game, you can climb up on El Diablo's back for a photo opp. I stayed down on the ground and gave him a quick pet on the nose.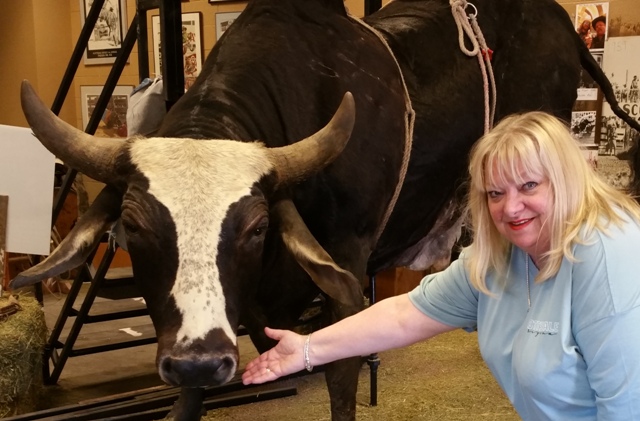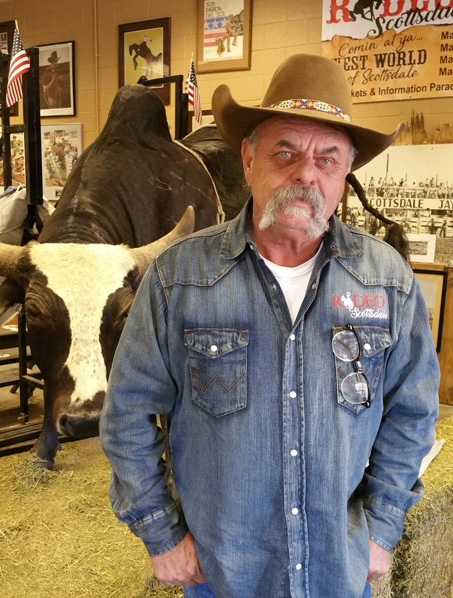 The museum is located in the heart of the Old Town tourist district and is packed with historic cowboy and cowgirl memorabilia; there were even pictures of the legendary Lane Frost, a young bull rider who was killed in action - his life and career were memorialized in the movie "8 Seconds" where Frost was portrayed by the late Luke Perry (I reviewed the film for The Rider back in 1994).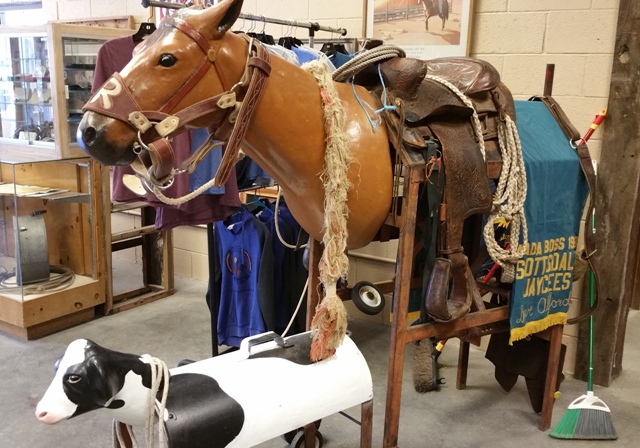 The museum frequently hosts musicians playing during the Saturday farmers' market held in the adjoining car park (in the cooler months), and also hosts a BBQ and concert during the annual Parada del Sol rodeo and parade in early February.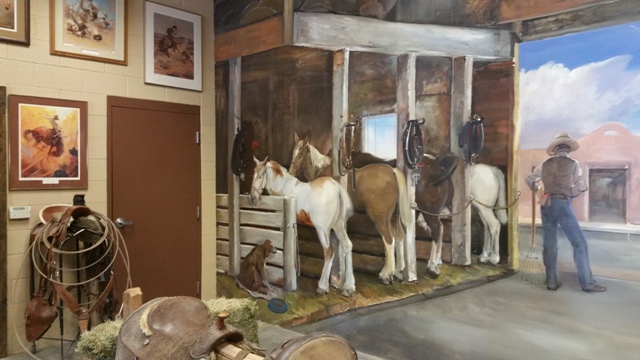 Check out the museum's Facebook page for lots of photos and info, as well as the website: www.ScottsdaleRodeoMuseum.com Open October thru May, Tues – Sat 10am to 4pm ….and if you do visit, tell Dave that Glenda from Canada sent you!