Insiders Guide: Starting Your two-year old
Pro and Non Pro articles written by Jen Jonas of Jonas Performance Horses and Sharon Jones of Be A Better You.
Jen's focus and passion is reining horses; training them and the riders who aspire to show them. Jen is a successful show person with many buckles and trophies. She is also a versatile and effective coach – many of her students have won awards and classes and go from strength to strength. Sharon is one of Jen's students, her day job is training people in 'soft skills' with a specialty in emotional intelligence and she wrote a best-seller on the topic, called Tread Gently.
Both Jen and Sharon are believers in continual learning – if you're not learning you're not growing.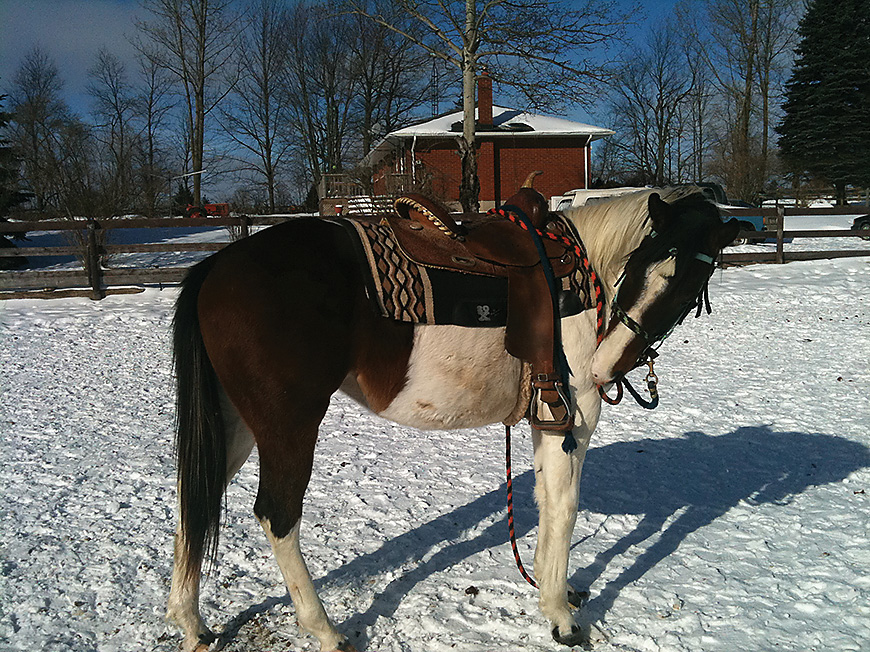 Jen (pro): It's January! that exciting time when, after watching your young fillies and colts grow and develop; watched them move and interact with other horses and start to mature, now is the time you can officially get them started on their under-saddle journey.
I've done my fair share of starting two-year-olds, and I enjoy it, but I prefer working with them when they have at least 30 – 60 days of riding on them. No one trainer can be excellent across every requirement for a horse, so I send my client's coming two-year-olds out to a professional who excels in this area. In my view, sending a two-year-old to a reputable professional is the best first education you could give your youngster. To quote Will Rogers "You never get a second chance to make a first impression".
I send my client's horses to be started with Ricky Ramey of Triple R Equine Services. Ricky's program is consistent with mine and I find he has a nice approach, which makes for a great transition from Ricky starting them to when I get them. I look forward to when they come back to me!
Starting a two-year-old is like building a house
Houses, like horses, require a solid foundation. It would be silly to waste money and build your house on a weak foundation. You want solid, consistent forms in your concrete with no cracks in the foundation. The same is true for starting a horse. With a solid consistent start, they will always have this foundation to rely on.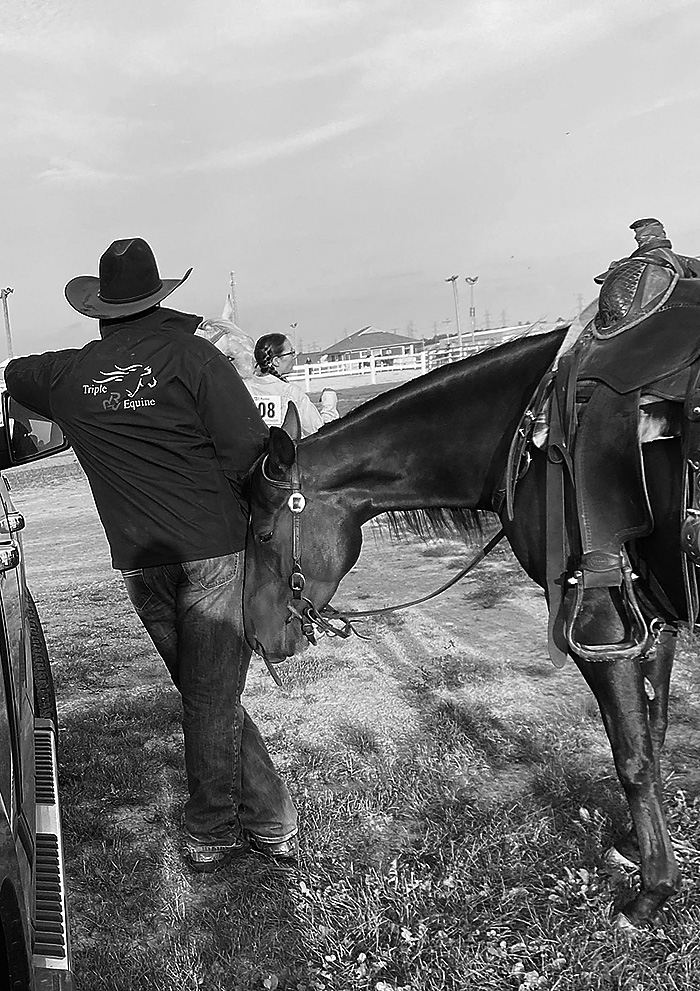 Sharon (non-pro): That makes a lot of sense to me and I have learned too that it's easier to do it right in the first place than it is to try and fix later it if it's done badly, or there are big gaps. I have started a few of my own, and always under the strict guidance of a professional – you helped me with my last one Jen and I fully appreciate your guidance. Of course, it all took me a lot longer than a professional, but it was OK because it was my horse!
I have a question for you Jen: What should I expect when I send my horse to be started?
Jen: In Ricky's program his two main areas of focus are: 1) the horse should be backed and ridden in all three gaits, comfortably. 2) The horse should also have the beginning of what I call 'a feel' to them. This means they know and understand pressure; that they are giving to pressure and release. This is foundational for training them to be soft and supple in response to hand and leg. They should know how to drive forward using their hindquarters into the start of a collection; have a soft stop and back up. The horse needs to follow the rein into a start of a turn, bending around a leg, moving shoulders and hips separately and giving to the bit.
Sharon: Last question, with so many colt starting programs/professionals out there, how can people tell if they've picked the right one?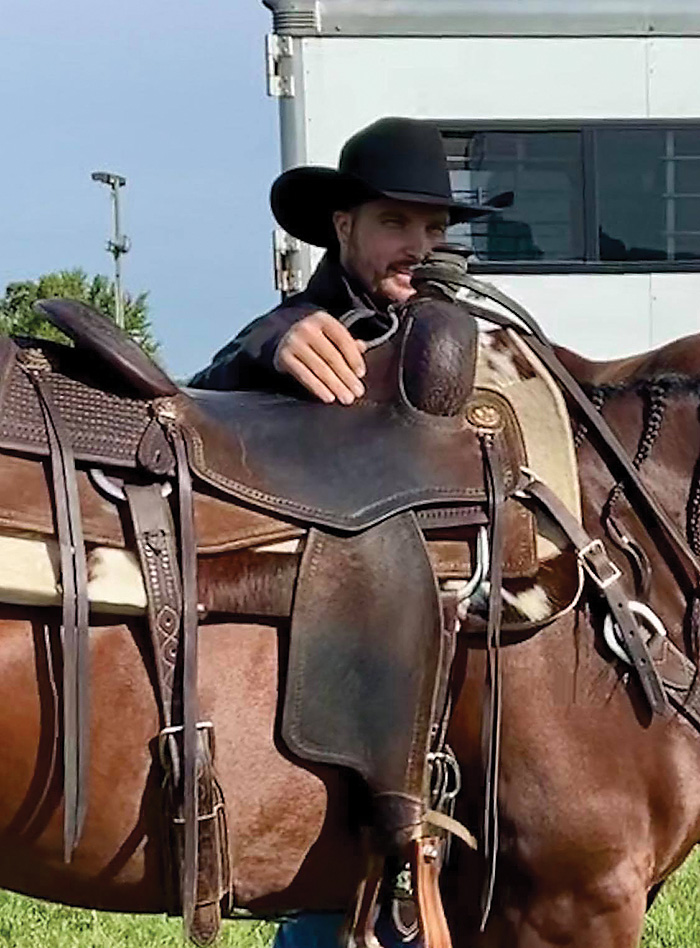 Jen: The right program will be the one where your horse is happy and relaxed doing their job. They are not hurt; and they don't do their job out of fear. I want my young horses to make willing partners for their lifetime, so not being rushed or pushed beyond their physical or mental ability is important to me. I leave my client's horses with Ricky for 60 days. That being said, horses are individuals; and some might require a little longer. Another key element for the right program is the training should not be complicated, keep it simple. I feel that both Ricky and I always keep this in mind when working with horses.
One of the best rewards when working with young horses is seeing them learn and develop!
About: Ricky Ramey of Triple R Equine Services has been working with horses from a young age going up on his parents (Tom and Marianne Ramey) quarter horse farm in Wilsonville, Ontario. Ricky has competed successfully in Roping and Ontario rodeos. A horseman with a passion for horse training which reflects in the horses he works with.