We have what you need
---
GrandErie Home Hardware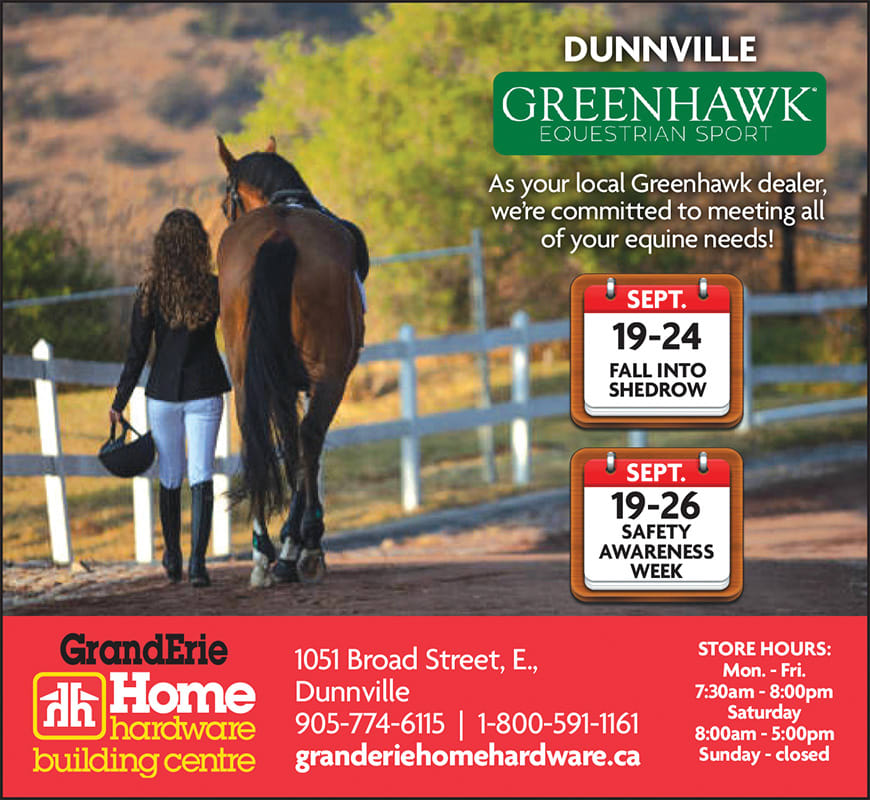 Address: 1051 Broad Street E., Dunnville, Ontario
Phone: (905) 774-6115
Toll Free: 1-800-591-1161
Email: info@granderie.net
Website: www.granderiehomehardware.ca 
As your local Greenhawk dealer, we're committed to meeting all of your equine needs. 
September 19-24 Fall into Shedrow
September 19-26 Safety Awareness Week 
With Purina's complete line of feeds, our experienced staff can help you work out the best feeding program for your pets, horses, livestock... and your wallet!
Come into one of our two farm and feed locations today. 
Grand Erie Home Hardware - Dunnville
Armstrong's Home Hardware - Binbrook 
Store Hours: 
Mon - Fri 7:30 am - 8:00 pm
Sat 8 am - 5 pm
Sunday CLOSED