Protect Your Horse from Insects.. 
---
GrandErie Home Hardware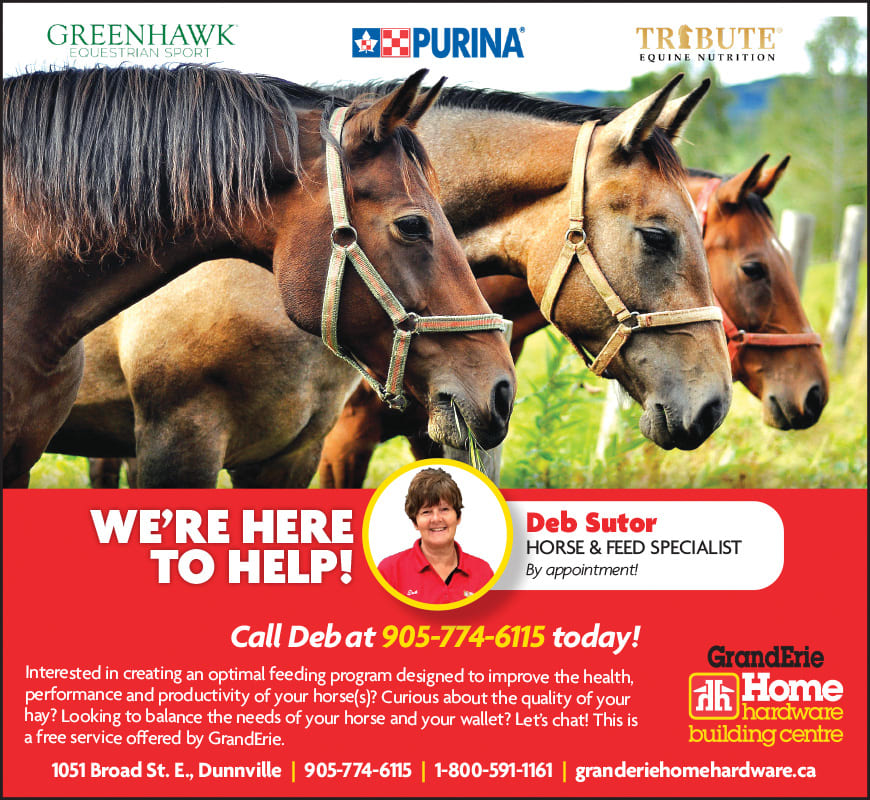 Address: 1051 Broad Street E., Dunnville, Ontario
Phone: (905) 774-6115
Toll Free: 1-800-591-1161
Email: info@granderie.net
Website: www.granderiehomehardware.ca 
As your local Greenhawk dealer, we're committed to meeting all of your equine needs. 
Interested in creating an optimal feeding program designed to improve the health, performance and productivity of your horse(s)? Curious about the quality of your hay? Looking to balance the needs of your horse and your  wallet? Let's chat! This is a free service offered by GrandErie. 
Call Deb Sutor, Horse & Feed Specialist for an appointment 
Store Hours: 
Mon - Fri 7:30 am - 8:00 pm
Sat 8 am - 5 pm
Sunday CLOSED