A New National Program to Support Canadian AQHA Sanctioned Shows and Amateur Exhibitors.
Ottawa, April 19, 2022 — The Canadian Quarter Horse Association (CQHA), the Canadian affiliate of the American Quarter Horse Association (AQHA), and representative of the largest breed population within the Canadian herd, is pleased to announce the launch of the Canadian National Amateur Team Tournament (CNATT). This program is the first of its kind and its purpose is to nurture Canada's quarter horse show industry as we recover from the effects of the last two years.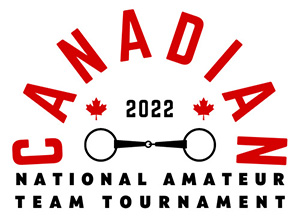 Developed by the CQHA's membership committee, CNATT will target the quarter horse industries largest and most lucrative population, our Canadian AQHA amateur members. CNATT will consist of ten teams of ten amateur exhibitors from across the country. Each team will be sponsored by a Canadian owned AQHA stallion. The exhibitors of each team will act as ambassadors by promoting the Canadian AQHA stallion their team is sponsored by. Each team member will compete at Canadian AQHA sanctioned events hosted from May 1st to December 31st, 2022. Points will be awarded based on each AQHA amateur, and not horse/rider combo.
In an attempt to increase team member participation and raise awareness for the tournament, each Canadian AQHA provincial or regional affiliate will also be involved in hosting of a fun non-horse related activity. These non-horse related activities will offer a social opportunity for team members as well as an opportunity for them to connection with their sponsoring stallion owners; all while earning points for their team.
"Canadian quarter horse owners came together through social media to support each other during the pandemic, the CQHA membership committee wanted to develop a program that would keep the community members invested in each other as we return to a regular show season" said tournament chairperson Joelle Johnson of Drumheller, Alberta. "The tournament has been welcomed with great excitement across Canada and has already attracted interest from a wide variety of Canadian AQHA amateurs who compete in everything for reining and halter to walk/jog and cow horse events. It is our hope that the one hundred (100) Canadian amateurs and ten (10) Canadian owned AQHA stallions involved in the 2022 tournament will be the beginning of a new program for CQHA that will continue and expand in the coming years; we want Canadians to stay connected and supportive of each other and by using the excitement of competing with their quarter horses as the incentives, no matter what discipline, we think we have developed that opportunity."
To learn more about the 2022 Canadian National Amateur Team Tournament, register as a team member, or inquire about your Canadian owned AQHA stallion becoming a team sponsor, please go to the cqha.ca website.
The Canadian Quarter Horse Association exists to address issues of concern to Canadian owners of American Quarter Horses; to be a communications vehicle for and with Canadian AQHA members; and to promote and market Canadian-bred and/or Canadian-owned American Quarter Horses, both globally and domestically.
To learn more please visit www.cqha.ca or contact our media director Laurie Haughton, by email at admin@cqha.ca or call 613-978-6977.