GLCC moves into the recently completed Fairgrounds Event Centre.
Hamilton, Ontario – April 1, 2022 - After a two year hiatus, The Great Lakes Carriage Classic (GLCC) will return to the Ancaster Fairgrounds July 30 and 31. This is an exciting year as the GLCC moves into the recently completed Fairgrounds Event Centre. This 75,000 square foot state of the art facility includes a 120 by 300 foot indoor show ring and 100 indoor stalls. Camping, expanded RV hookups and washrooms with indoor showers are all available on site.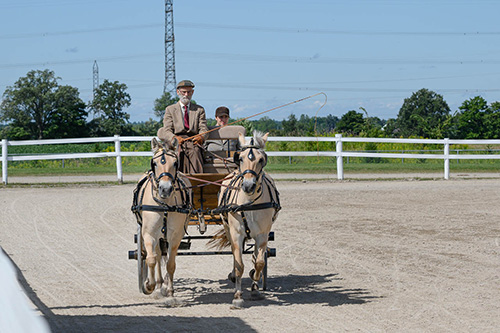 The objective for this show is to provide a diverse range of drivers with a Canadian experience to show their equine partners and advance their driving skills. Welcoming to new through to experienced competitors this show offers something for everyone.
Competitors hail from both the United States and Canada. American Driving Society certified judges Francois Bergeron from Quebec and Nicole Cable from New York State will officiate. Competitors enter one of eleven divisions that have been created based on equine size, carriage type and turnout training level. Para drivers and juniors have their own division. A division consists of five classes; turnout, working, reinsmanship and two cones courses. The carriage dog, drive/ride and costume classes add variety and entertainment. Youth are introduced to the sport in the Red Light Green Light class where they are paired with an experienced driver and direct the driver over a short obstacle course. A non competitive carriage parade showcases the variety of carriages and equine breeds.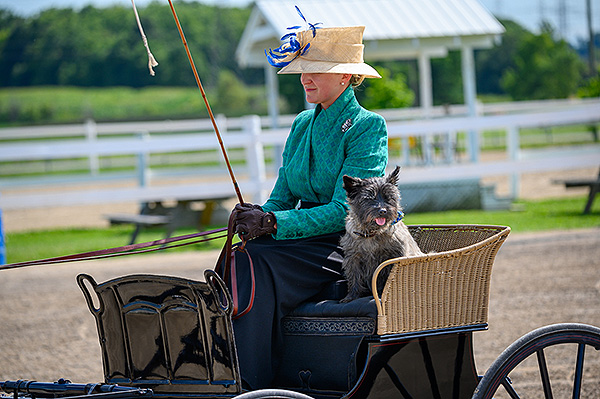 Several social events are planned for competitors and volunteers. These include a ticketed sit down steak dinner on Saturday eventing and Tri-County Carriage Association hosts a box dinner during the awards ceremony.
Spectators are welcome to attend at no charge. The show runs from 9 AM to 4 PM each day. Public education will be a show focus with commentary on the different classes given throughout the competition. Food is available daily on site from 6:30 am to 4:00 pm. Vendors will be present.
Volunteers are welcome to participate in and enjoy the show's activities while gaining a better understanding of carriage driving. Training sessions will be held before the competition. If you would like to volunteer for the GLCC please contact the volunteer coordinator at GLCC@tricountycarriage.com.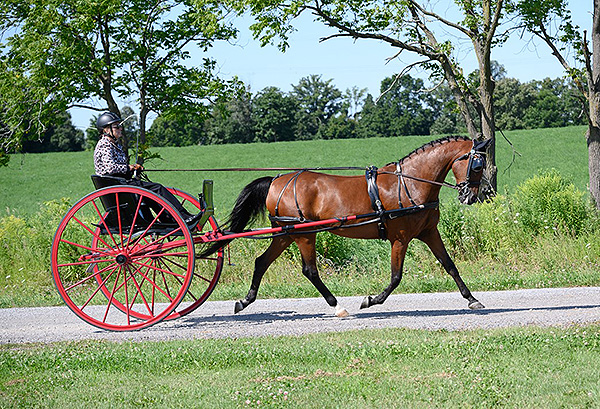 The Show Committee is very excited to welcome competitors, volunteers and spectators to the 2022 Great Lakes Carriage Classic and hope you will be able to join us in some capacity. Tri-County Carriage Association expresses its appreciation to the many supporters who make the club's events and this, the 2022 GLCC possible.
Tri-County Carriage Association, located in South Western Ontario, is a supportive network that provides education, driving clinics, non competitive and competitive driving activities for the carriage driving enthusiast. For a prize list or more information on the club please visit www.tricountycarriage.com.
Photos:
Top Left: Pat Wolfe driving his Fjord pair Rose and Emmeline in a commissary wagon.  
Middle Right: Courtney MacGillivary-Lachance competes in the Carriage Dog Class. 
Bottom Left: Anne Marie Anderson driving Windyways Hercules, a Morgan/Saddlebred cross in a whiskey cart at the GLCC.