The excitement is building as national championships are set to return to the Royal Horse Show to celebrate its centennial year!
Ottawa, ON, May 6, 2022 – Just as show season is ramping up, Equestrian Canada (EC) is setting its sights on how it will culminate. Now six months away, EC's national championships will be a part of the 100th anniversary celebrations during the Royal Agricultural Winter Fair, returning to Toronto's Exhibition Place November 4-13, 2022.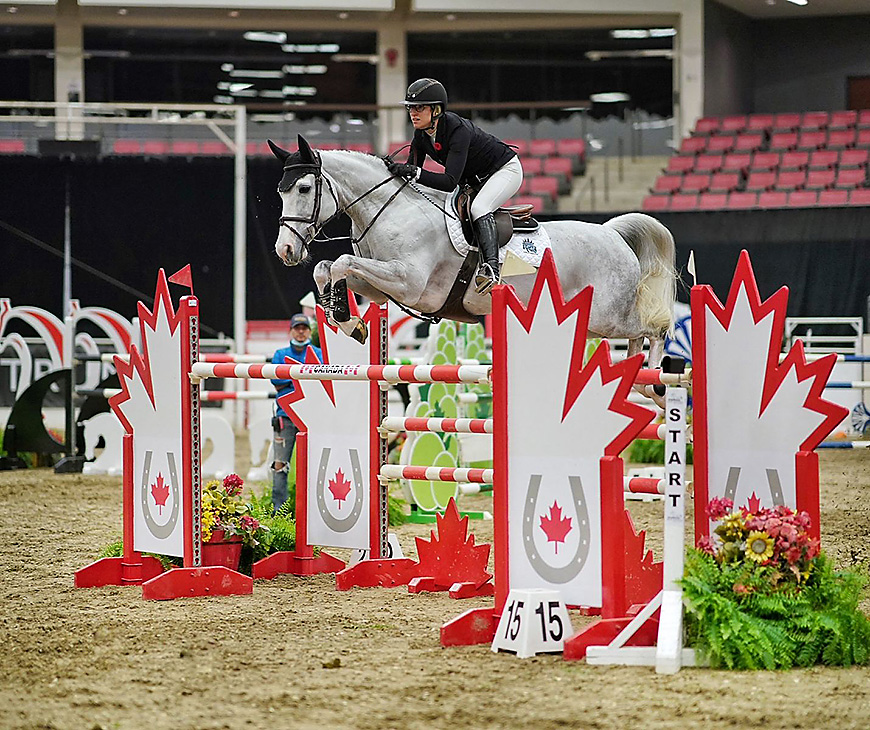 After a successful move out west in 2021, EC is pleased to confirm that the Royal Horse Show has been chosen as the host of this year's national championships and will feature the Canadian Show Jumping Championship, the CET Medal, the JC Medal and U25 series.
"We are delighted to return to The Royal in its centennial year and continue our long-standing partnership," said EC's Chief Executive Officer, Meg Krueger. "We are thankful for the important role of John Anderson and Rocky Mountain Show Jumping in hosting the championships last year. And now, after two years of postponement due to the pandemic, we are proud to partner with The Royal once again, in this inaugural year where our Canadian national rankings will help select the qualifying competitors."
In collaboration with EC, the Royal Horse Show will use EC's national rankings and results from across the country in the entry selection for the invitation to compete.
"We were thrilled that The Royal was selected as the winning bid to host this year's national championships across the hunter, jumper, and equitation disciplines," said Charlie Johnstone, CEO of the Royal Agricultural Winter Fair. "The Royal has a long history of being the place where the best of the best meet at the end of the Canadian show season, and we are proud to carry on this tradition for our 100th anniversary."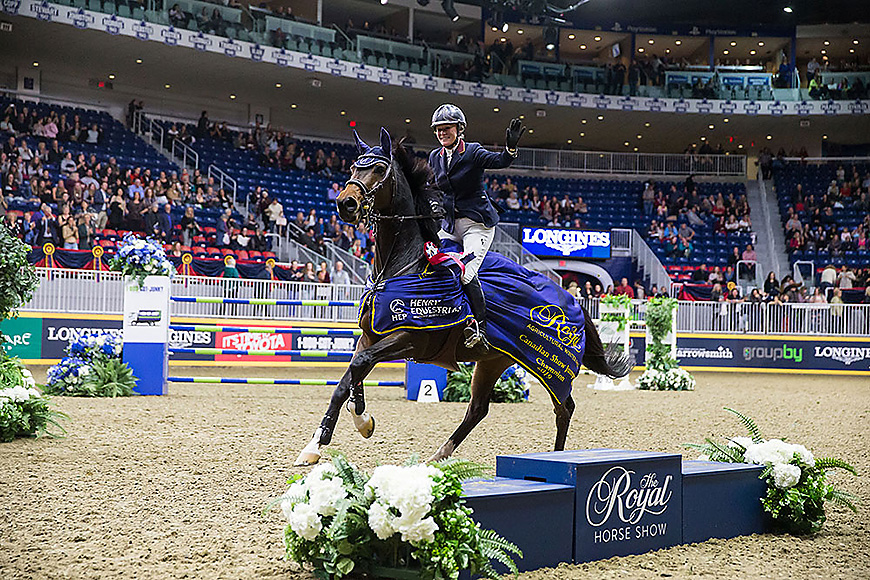 This year's event will bring together over 1,000 competitors vying for more than one million dollars in prize money and the crowning of Royal champion. For the first time in its history, the Royal Horse Show will also be an Fédération Equestre Internationale (FEI) CSI5*-W ranked event.
"We have modernized our show schedule to offer more divisions that reflect current participation numbers across the country," Johnstone provided. "The new divisions will also offer a clear pathway for competitors, especially younger riders, to develop their skills as they advance through the ranks."
Added to this year's competition line up are a new 3'3" Junior/Amateur Hunter Division and 1.30m Junior/Amateur Jumper Division. In addition to these progressive changes, equestrian enthusiasts will be in for a treat as they will have the opportunity to watch rider combinations at the highest levels of show jumping with the Longines FEI Jumping World Cup™ Toronto closing out competition on November 12.
"There is so much to celebrate, and we are all looking forward to what they have in store for us," said Krueger. "After a season of hard work and competition across the country, Canadian equestrian fans can look forward to seeing all the combinations come together in this celebration of both horsemanship and top-notch competition."
For more information about the Royal Agricultural Winter Fair and the Horse Show, please visit https://www.royalfair.org/ .
For those interested, qualifying criteria are available at www.royalfair.org/horse-show/competitors.
Source: Equestrian Canada
Top Photo: Last years national champion Alicia Gadban-Lewis and Beneficial clearing a jump in Calgary, AB Photo Credit: Amanda Ubell
Bottom Photo: Beth Underhill and Count Me In take a victory lap as national champion in Toronto, ON during the last Royal in 2019 Photo Credit: Ben Radvanyi