"This new Non-Riding program is geared for success" says Terry Jenkins.
Acceptional Riders Therapeutic Riding Program, based at TJ Stables in Chatham Kent providing Therapy riding for children and adults with specific needs, announces a new Equine Assisted Learning and Life skills program as a result of the incredible support of an Ontario Trillium Foundation grant.
"This new Non-Riding program is geared for success" says Terry Jenkins Founder and Administrator of Acceptional riders for over 30 years. "There are no wrong answers in the arena only safe and unsafe practices. We allow the participants to interpret the instructions for the obstacles and stretch their creativity and thinking outside the box to complete the challenges."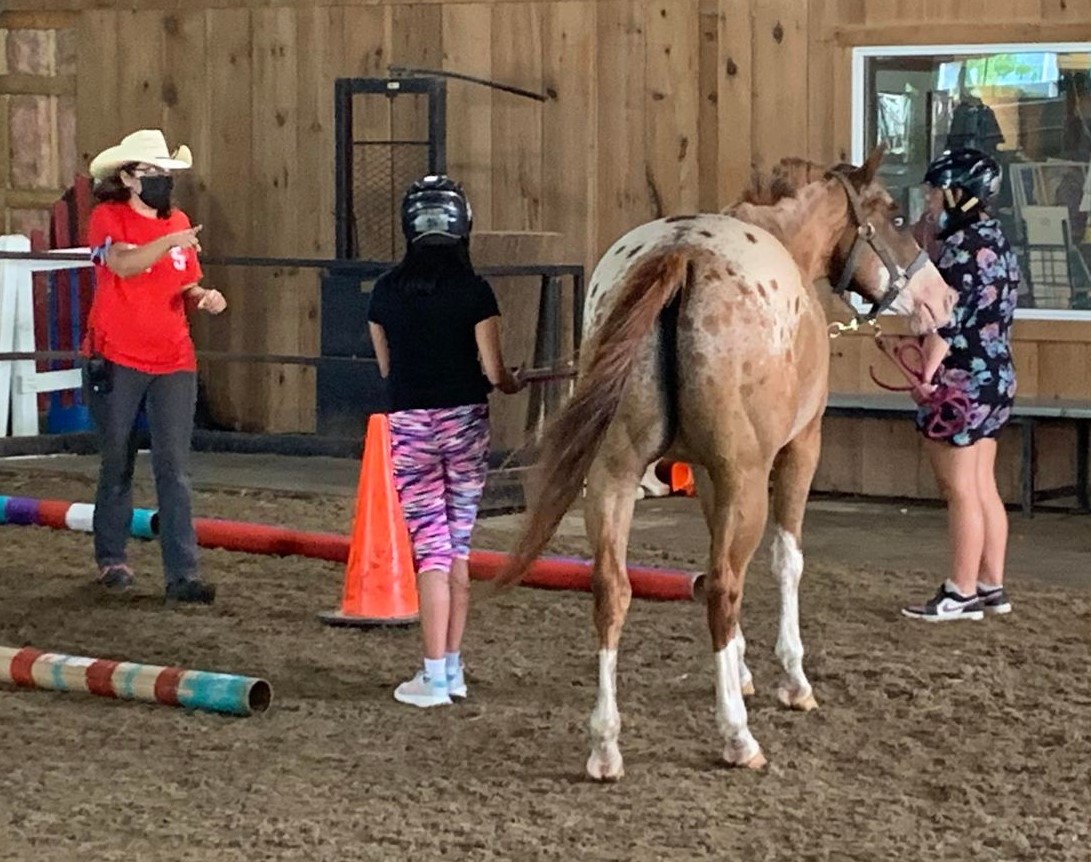 "The horse encourages making connections and life skills in the arena, and the participants transfer these interactions and problem solving skills to real life experiences." She said.
EAL, Equine Assisted Learning where the horse becomes the teacher, is an alternative therapy program, assisting participants of all ages, to develop healthy relationships, work ethics, trust of self and others, confidence and self esteem, communications skills both verbal and non verbal and expansion of personal comfort zones.
It also creates an opportunity to learn to accept responsibility, empathy, and patience while considering others, impulse control and good decision making skills, the ability to be a smart risk taker, and learn to appreciate differences and diversity and ones value in the community.
"Thanks to a $73,200 grant from the Ontario Trillium Foundation Resilient Communities Fund, it was possible to train our facilitators, engage consultants and create an EAL therapy room as well as equipping the program with obstacles." Says Alison VanGorkum, Chairperson for the Acceptional Riders board of Directors.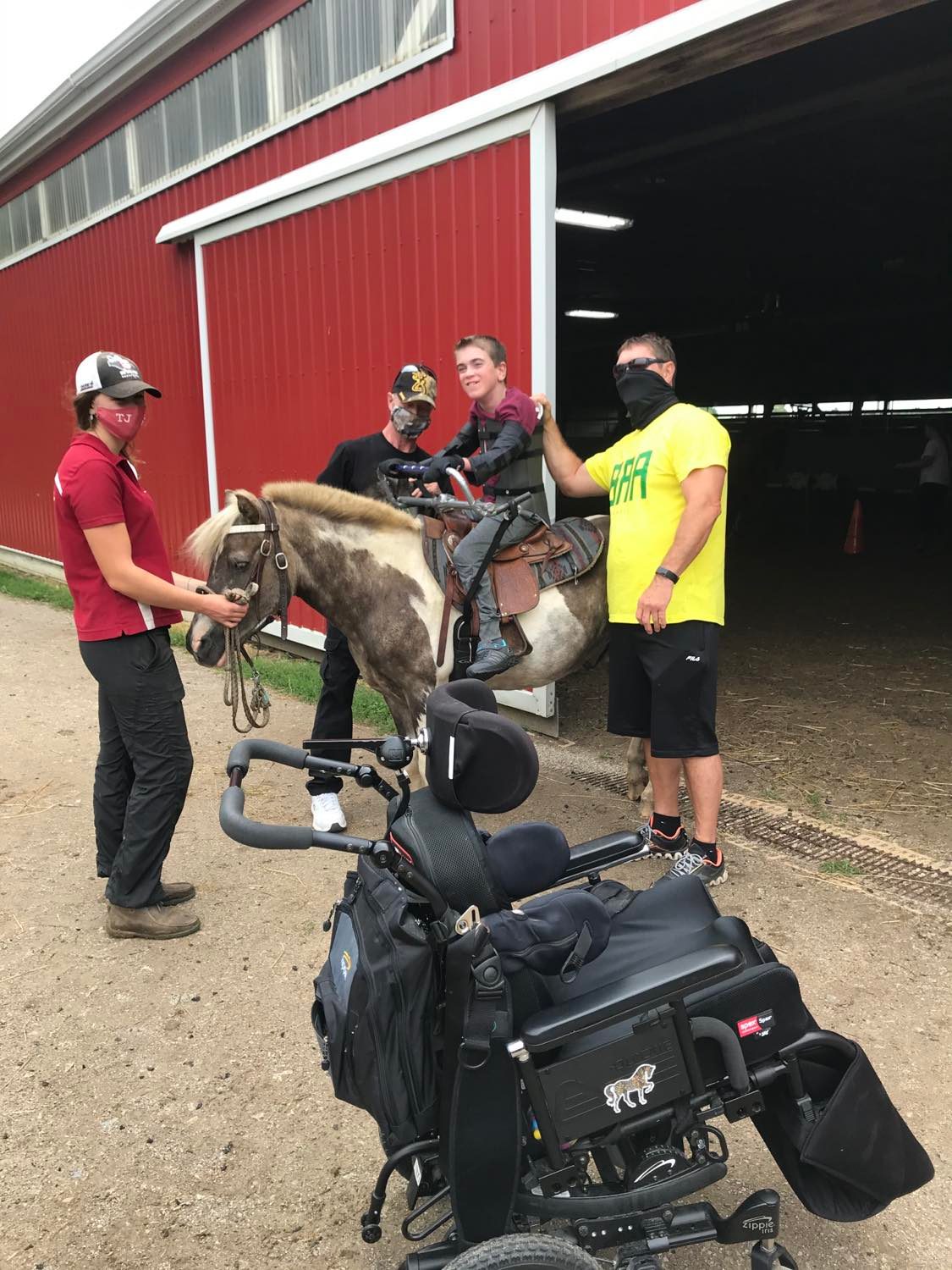 "COVID has shone a light on many stressors that have developed due to isolation and anxiety." says Jenkins "We are able to expand our reach and services to our community and get the training we need and are grateful for this generous Grant"
"Not only do we provide this wonderful program for main stream participants, we have developed an Indigenous component to the program, created by an Indigenous program director and knowledge keeper. Its a unique horse lead Indigenous program utilizing the Seven Grandfather Teachings and life skills." Says Jenkins.
Seven one hour sessions are Geared for Success and designed for participants to lead their own personal journey, allowing individuals to better understand themselves. The horses and EAL certified team facilitators cultivate the opportunity to practice life skills through self exploration. Participants will experience holistic balance in a safe land based environment.
COVID shut down the Acceptional Riders program for the past 2 years and is back up and running and accepting new clients both for the riding and non riding program. To make a donation, sponsor a participant or enrole in any of these valuable programs Contact TJ Stables 519-354-7517 or email howdy@tjstables.ca
Top Photo: Acceptional Riders facilitator Cynthia Cote guides participants thru a brand new Equine Assisted Learning and Lifeskills program made possible thru an Ontario Trillium Foundation Grant. In this EAL program the horse becomes the teacher and encourages problem solving skills inside the arena that transfer to real life experiences outside the arena.
Bottom Photo: My other ride is a horse. Staff Kylee Nevills assists Cooper Duquette a long time rider at Acceptional Riders Therapeutic Riding program based at TJ Stables in Chatham. Dennis Mayhew and Coopers dad Brad sidewalk when Cooper leaves his wheelchair for the freedom of riding his pony Dobber.