It's a one stop shop for your riding and horse care needs.
System Equine provides a variety of equine products ranging from complete stall systems to horse fencing – and it's a one stop shop for your riding and horse care needs, as well. Dwayne Job, Founder and President of System Equine, started the business in high school, while working at the front counter of his father's feed store. One day a customer came into the store and asked if they offered fencing services. Despite the fact that they did not, Job's response was a yes, and from that point on they were in the fencing business. Job recalled, "We felt there was a need for high-end products similar to Flex Fencing in the marketplace."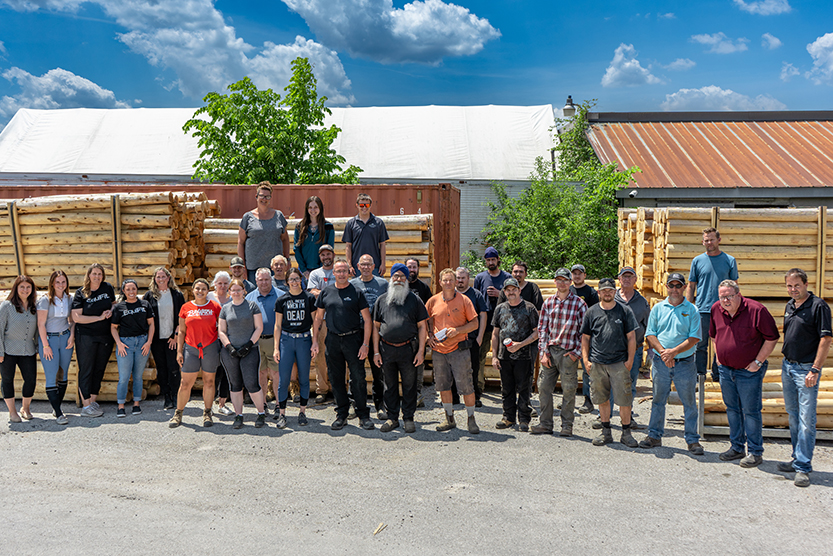 After graduating from Guelph University with a Management Economics degree, and already embodying the "yes we can" customer service mantra, Job started running the business full time.
After successfully installing miles and miles of horse fencing, Dwayne and his brother Kevin were doing a fence job and had started shipping fence across Canada when they decided that customers needed a better Stall System – in that moment System Stalls was born. Kevin rented a 600 sq ft shop in Milton and the brothers were in the stall business. Kevin remembers "when we got a big stall job the shop was so small that we had to clear everything out of the shop in the morning to work on the stalls and then move everything back in at night." The Stall side is now just under half the business and growing quickly.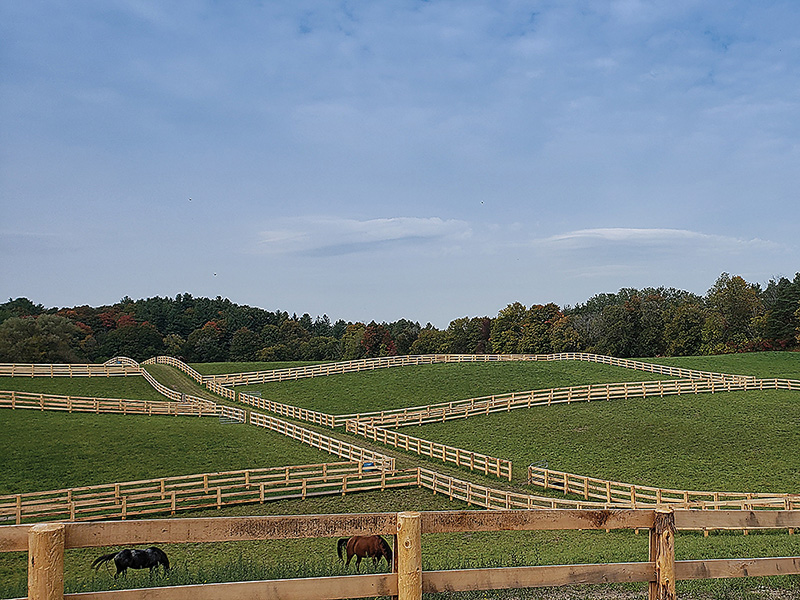 System Equine's mission is to provide their customers with the best fence and stall systems, the best service and selection, including the best quality and price. They are also committed to growing the equine industry as a whole – supporting youth and other "up and coming" equine enthusiasts is important to the people at System Equine.
System Equine has always been a very active contributor to the wider equine community, including supporting therapeutic riding associations such as The Equestrian Association for the Disabled (TEAD), Sunrise Therapeutic Riding and Learning Centre, Sari Therapeutic Riding, and many others. Job said, "I believe in giving back to the industry that gives to you."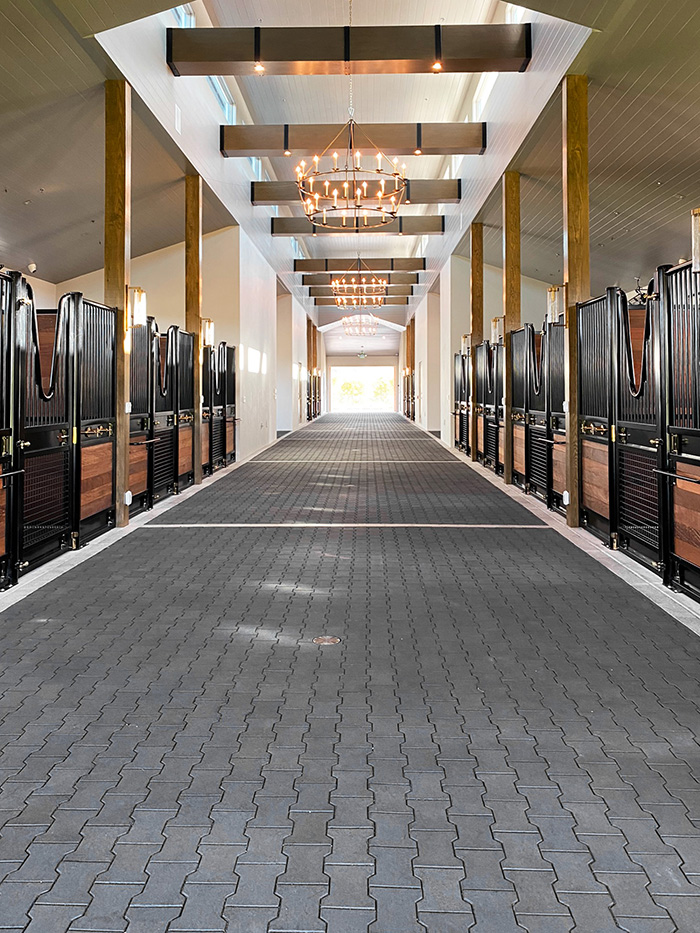 Job said he attributes the business's success over the past three and a half decades to always looking after their customers, saying, "We combine excellent service with a high degree of knowledge to help our customers." Thirty five years after his first "yes" to that customer in his father's feed store, Dwayne is still saying yes to customers across North America and further abroad – including working with celebrities such as Amber Marshall and top riders such as Ian Millar and Tiffany Foster (both in Wellington and British Columbia!), securing a large project in the Bahamas, and sending an Odyssey exerciser to Abu Dhabi.
Next steps for System Equine include moving manufacturing to a property recently purchased in Fergus - 37,000 sq ft coming soon! They will keep their existing property for office staff and the tack shop, and move the production welding and fabrication shop to the new facility so they have a dedicated building. This will increase capacity and reduce lead times and allow them to take on more projects – certainly no more moving things in and out of the shop over night! The shop is also working on completing the aforementioned Amber Marshall custom stall project as well as Tiffany Foster's British Columbia barn.
Kevin is also excited about equipment upgrades made recently - "We have a new laser cutter that has made creating skins for windows and dutch doors fast and easy."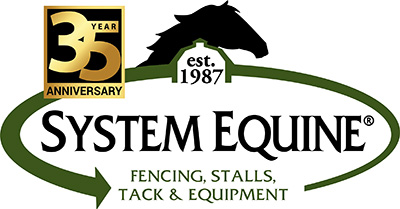 System Equine will continue to support barns and clubs that have formed a partnership with system over the years, especially during COVID. Job said "the horse industry has been very supportive of us over the last 35 years and we have been very supportive back. Working with big and small shows, therapeutic riding facilities, groups and organizations have helped us to stay grounded in the community. We look forward to the next 10 years and developing the next generations of Fencing, Stalls & Equipment."
For more information on System Equine visit www.systemequine.com