650 guests supported the new 75,000 square foot facility.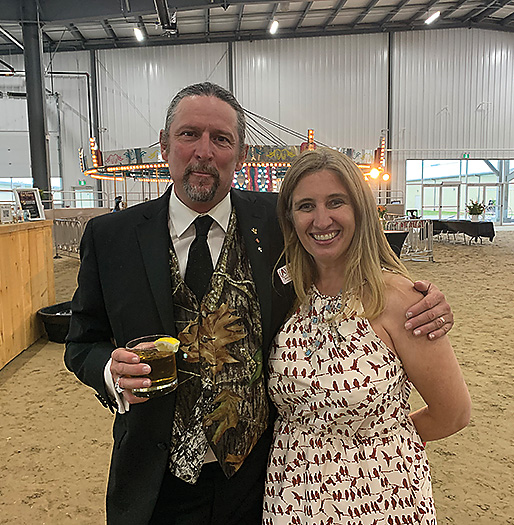 The Ancaster Agricultural Society celebrated the Grand Opening of the Agricultural Event Center with their "Blame It On My Roots" Gala on May 28th. 650 guests enjoyed Hors d'oeuvres, dinner, entertainment, live music, swag and prizes in the new 75,000 sqft facility.
The Ancaster Ag Society planned and executed the evening with chairs of the committee being Allan Payne and Paul Gibbons. AAS President Andrew Yeudall, pictured above left with facility manager Tammy Quinn, steer headed the construction this past year.
Dinner was catered by Fig & Lemon. The band, pictured below, was Jane's Party. Décor was courtesy of AAS volunteers, Party Balloons by Hamilton Games, AAS Junior Directors and Grand River Party.