Filipe is also an award-winning journalist and best-selling author.
By Glenda Fordham, Entertainment columnist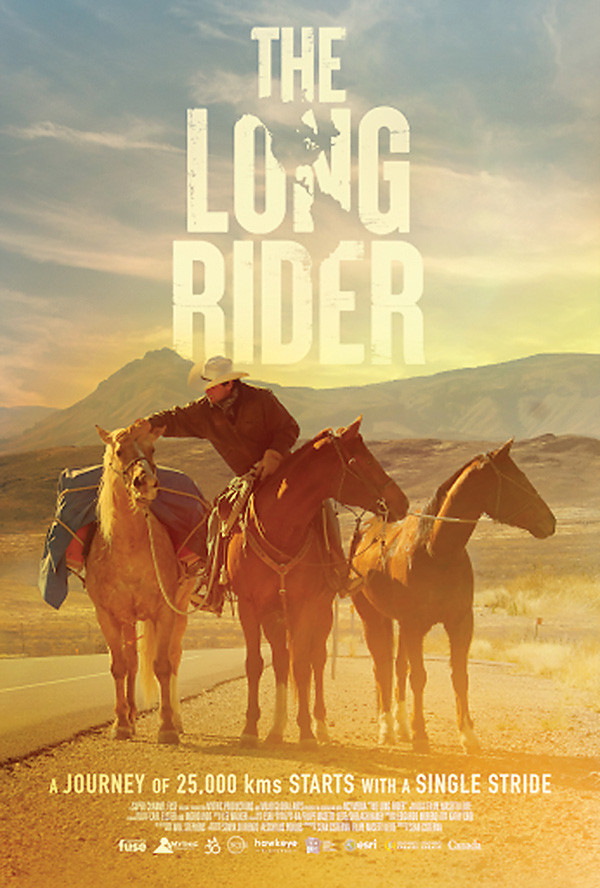 Recently opened in Canadian cinemas, the equine-themed feature-length documentary, THE LONG RIDER (Mythic Productions - 96 minutes) follows a young horseman's journey from Canada, through the continental United States, Mexico, Central America then into South America on his way to his country of birth, Brazil.
When Filipe Masetti Leite leaves his adoptive home in Canada, he sets out on an epic quest to ride from Calgary, Alberta, to his family's home in Brazil - and beyond. Inspired by famed adventurer Aimé Tschiffely's legendary 1925 equestrian journey from Argentina to New York, Filipe's 8-year odyssey of over 25,000 kms across twelve international borders, sees him and his trusty mounts battle intense heat, drought, speeding transport trucks, nature's wrath and corrupt border guards on his history-making long ride home.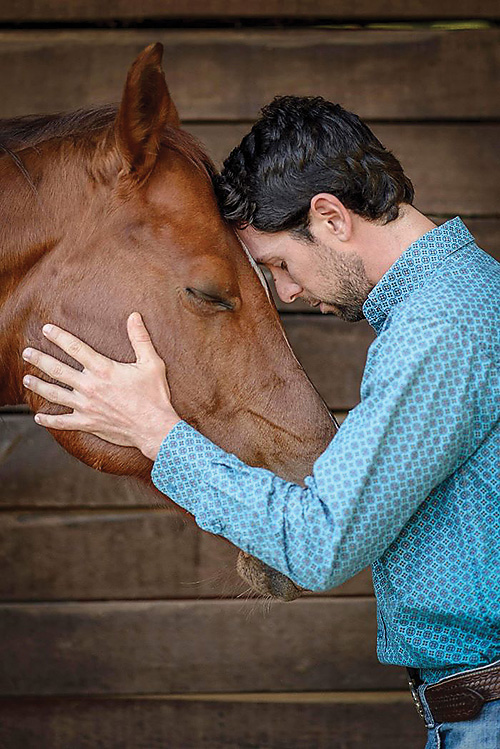 Apart from being a world-renowned long rider, Filipe is an award-winning journalist and best-selling author. The Brazilian-born rider is the youngest person in the world to cross the Americas on horseback. In 2020 he was chosen as the Calgary Stampede's Grand Marshal and 'white-hatted' by Mayor Naheed Nenshi. He is a best-selling author and a regular contributor to The Toronto Star, a frequent guest on Rede Globo's Fantastico, Brazil's most watched Sunday night television show, and is writing his third memoir, Last Long Ride.
The Long Rider has been 10 years in the making. Shot almost entirely by Filipe on his cross-continental long ride, and directed by award-winning filmmaker Sean Cisterna, who went to the same high school as the cowboy, the duo seemed destined to bring this epic story to life. The kindness of humanity is on display in The Long Rider, made evident through the extraordinary strangers who helped Filipe along his journey. In these challenging times, The Long Rider offers hope and inspiration, one hoof at a time.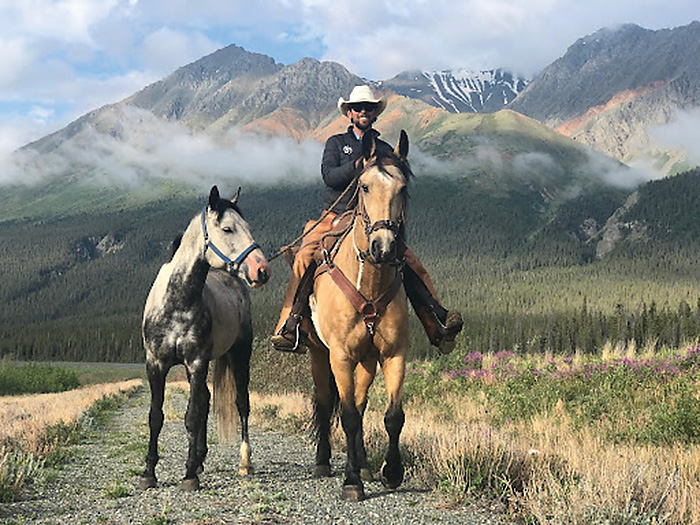 Culled from over 500 hours of never-before-seen footage, The Long Rider documentary deals with the issue of chronic loneliness and the insensitive, restrictive and frustrating nature of international borders, but regardless of all that, it's an inspiring and emotional story of the most daring and epic proportions.
"Filipe made an historically important equestrian journey, overcame tremendous challenges, suffered in the saddle physically and emotionally, and after a Herculean effort, rode into his beloved hometown in triumph". - Cuchullaine O'Reilly, Founder of the Long Riders' Guild and Fellow of the Royal Geographical Society.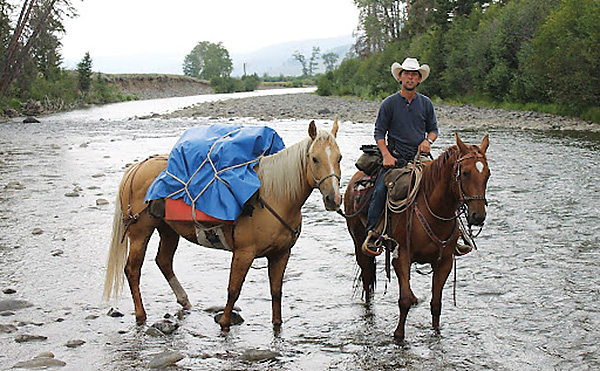 Filipe, an experienced rider and equestrian competitor who rode with his father since he was a baby, spent two years speaking to Long Riders around the world to prepare for traveling long-distances on horseback. Through the Long Riders Guild, the world's first international association of equestrian explorers and long-distance travelers, Filipe was also awarded the opportunity to participate in Stan Walchuk's wilderness riding clinic in Northern British Columbia. Filipe always had his animals' health in mind, travelling only thirty kilometres a day, taking lots of rest days, and never pushing them: Frenchie, Bruiser, Dude plus several others throughout the journey.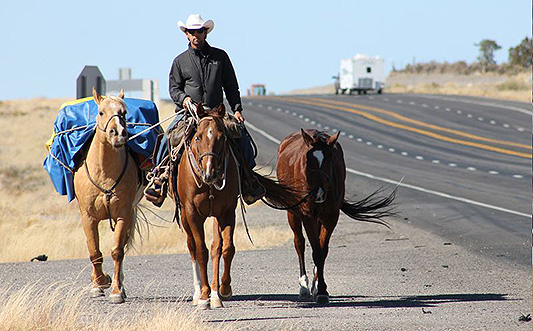 The Long Rider was filmed in 13 different countries – Canada, the United States, Mexico, Guatemala, Honduras, Nicaragua, Costa Rica, Peru, Bolivia, Brazil, Uruguay and Argentina. And for the most part, the journey footage seen in The Long Rider was captured by Filipe himself using a tripod, or by locals and friends that he encountered along the way. Through towering mountain ranges, snowy forests and winding highways, hot dry deserts, swampy marshes, and hard stony plains, Fili[e encountered so many welcoming, smiling faces as he and the horses clip-clopped into tiny villages and towns, some of which weren't even on the maps. We the audience are also privy to the emotional toll taken on the young man - his joys, fears, frustrations and anger, the loss of his long-time girlfriend whose support was so valuable, then meeting the woman who was to become his wife towards the end of the ride all bring a sense of intimacy and triumph.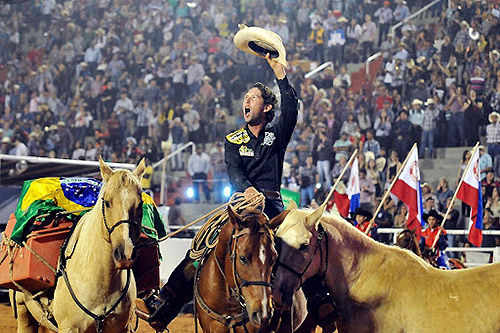 The first pair of boots he wore on his Long Ride are on display at the Bata Shoe Museum in Toronto and two statues, more than five meters tall, have been erected in Brazil to celebrate his feat. The documentary has already won several awards and received Official Selection status in various international film festivals. Apart from some strong language, this is a family movie which hits cinemas across Canada.
Follow Filipe on Instagram @filipemasetti