"Growing up on a farm in Newfoundland taught me how to weather the storm," Lorie Duff.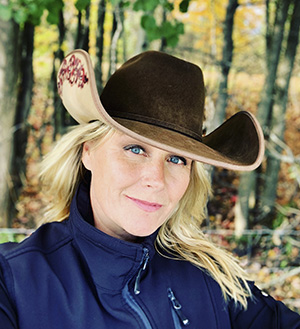 By Lorie Duff, author and creator.
There was so much we felt we wanted to do and so many things we could not do while we had to stay home during the pandemic. Some of us were forced to completely stop working, and running our businesses, causing many difficult times for everyone. During this time, there was not a day that went by I wasn't grateful for the horses in my life, creating a sense of normalcy in my life and reducing the stress of it all.
Growing up on a farm in Newfoundland taught me how to weather the storm, as there was always several challenges and change to adjust to. Farm life prepares you for harder times, but nothing like getting through a worldwide pandemic. Although settling in and having to stay home felt tolerable. It presented a new perspective for me. Not being able to work was extremely difficult. Like everyone else stuck at home, I tried to find things to do. I spent my some of that down time researching subjects that interested me. I was looking for something inspirational to spark my curiosity.
I started to look for content on the internet about Canadian women, more specifically women in the industries I was familiar with, such as farming, ranching, and the equestrian industry.
Women who had shared their stories, struggles and successes. It was surprisingly hard to find the type of stories or articles I would be interested in. There were some good articles, stories and websites that were of interest, but nothing that really told the full story. I was searching for something more in-depth. Stories of inspiring women that were sharing their, struggles successes and stories that were life changing.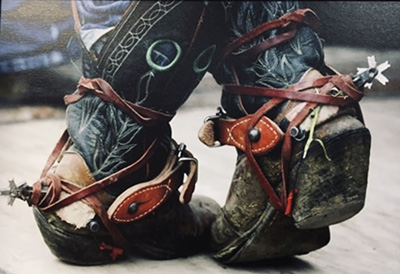 I was spending time with my daughter in her university apartment. There was nowhere to go and very little to do in the now peaceful city. Women have so many amazing stories to tell about their adventures that was clearly not being represented. This marked the beginning of creating of the Cowgirl Channel of Canada, The Way of the Canadian Cowgirl. With some great collaboration and advise from my daughter, it started to unfold, as she herself is one very inspiring woman!
I started by building a Wordpress website, which is absolutely not my strength. The next hurdle was finding out how to source content for the site, then create a YouTube Channel. It's funny how things get easier when there's nothing else to distract you! I never thought I could master technology to this level! Not only did I create the website and YouTube channel, I ended up becoming a freelance journalist. The pandemic showed us all there are many unbelievable opportunities to master new skills that open doors to new opportunities.
I want to give all woman, young and old, an opportunity to showcase and share their talents, and those uniquely individual characters of theirs, to honour Canadian women and what they offer to us as a community of women supporting women.There are so many amazing and successful women in Canada! This show not only showcases women in the agricultural, ranching or equine industry. The show is about "all Canadian women" with the "Cowgirl Spirit" from women in arts and entertainment, musicians and artist and many other industries.
I'm so excited to see where this show is going to take me. Meeting many great women and spending time with them, to learn about their lives, is such a special opportunity.
I'm looking for the next featured Canadian woman to interview for the show. We have a application form on the website so anyone can nominate someone to be a featured guest.
There is also a library, on the site where you can find some great articles and website links. You can also send in submissions of articles, or links for websites containing content, to add to our list so more people can find your information.
The Cowgirl Channel of Canada was created from a curious mind, looking for inspiration and I will continue to allow that curiosity and drive to showcase amazing women, with passion. I'm sure I will find many struggles along the way, but I'm certain it's the right thing to do, not only for me but for anyone who is looking for some Canadian inspiration. I'm looking forward to seeing and meeting so many more Canadian women, and enjoying the journey all along the way across our beautiful country Canada. Please Like and Follow our YouTube Channel.
https://youtube.com/channel/UCWodxm1QbT9tlmDttKhAC0w