Spring has sprung and there's an exciting show season ahead!

Sharon: At the time of writing this, Jen was in sunny Ontario with the crocuses and daffodils blooming and I was in warm, wet and rainy England. Horses on either side of the Atlantic are shedding their winter fur coats and only then do we remember not to wear lip gloss if we are grooming them standing down wind. All this can mean only one thing - spring is here!
And with Spring - means show season is upon us!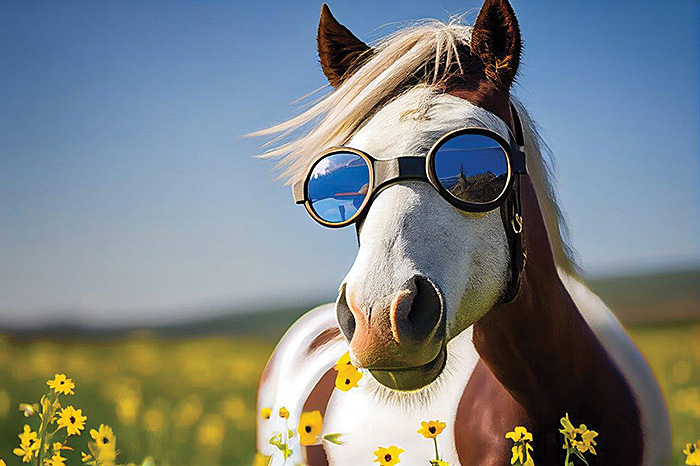 Jen: Our horses have been at home all winter, and now is the time to get them out and about to school them at the start of the show season. We were just at the Hometown Bonanza in Ancaster in early April, getting our horses out for the first time this year. 
It was a great experience to expose the horse and rider partnerships to time in the show pen with paid warmups. The paid warmups helped the rider gain valuable insight on the status of the partnership with their horse; looking at the team and weighing up weaknesses and strengths. After the paid warm ups, the team then put into practice all they've been working on over the winter, entering both ranch riding & reining classes.
It's great to get out and practice, because the more comfortable and confident the team is about their job in and out of the show arena, the easier it is for the rider to calm their nerves about the whole show experience. That, in turn, will give the horse confidence.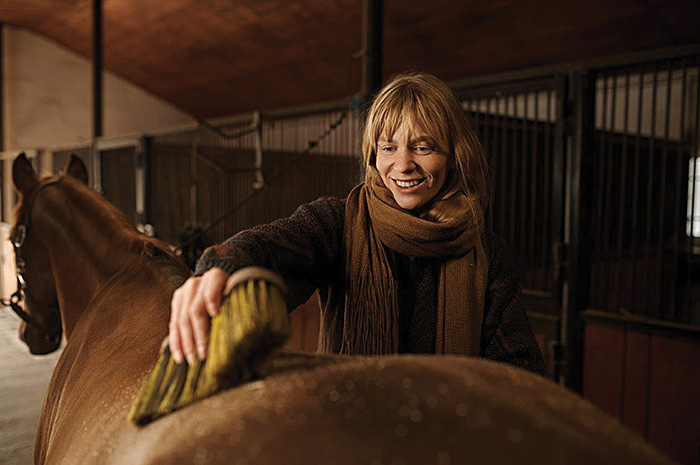 We at J & J Reining will be hosting our first show of the season June 2 -4 with a full day of paid warmups and open rides on Thursday, June 1!
We are featuring a Freestyle reining class on Friday, two Ranch Riding Classes with Non Pro & Open divisions on the Friday & Sunday, a $14,000 added Derby on the Saturday and two slates of NRHA & ORHA classes over the three days!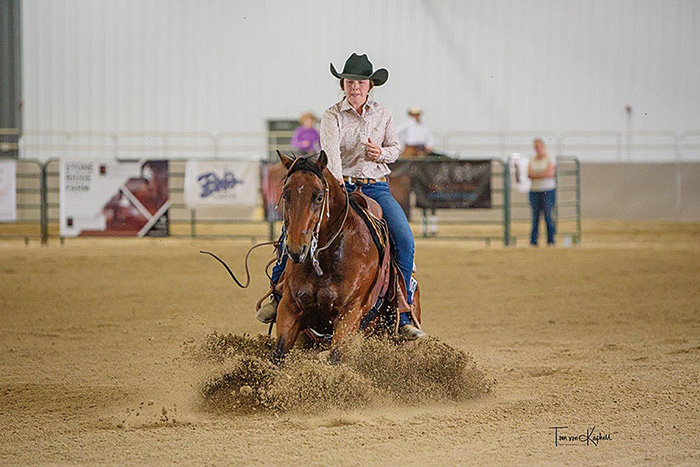 The June show also launches our J&J Reining Inc Circuit Series Championships for the Youth, Green Reiner, and Rookie classes. Scores are added together and the winners announced at the August show.
Our Circuit Series sponsors are: Jim Taylor Custom Saddles for the Youth and Green Reiner, and Kevin and Cara Brown for the Rookie.
Stall reservations are out now, and you can also enter your classes online – check our website jjreining.ca, you can also sign up to be kept updated on what's going on or send us an email – JJReiningInc@gmail.com
See you in the show pen!


Pro and Non-Pro articles written by Jen Jonas of Jonas Performance Horses (Pro) and Sharon Jones of Be A Better You (Non-Pro). Together, they are J&J Reining Inc. Both Jen and Sharon are believers in continual learning – if you're not learning you're not growing.