Written By Curtis Stock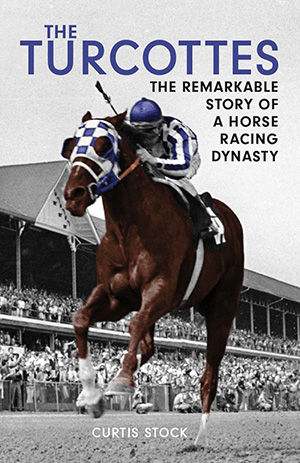 The Turcottes: The Remarkable Story of a Horse Racing Dynasty
By Curtis Stock

Published: May 2023 
Firefly Books
Price: $35.00 / Hardcover
ISBN: 9780228104247
Review by Glenda Fordham.

2023 is the 50th anniversary of Secretariat's Triple Crown victory. Yes, fifty years ago, Secretariat, a horse so powerful and fast that many of his records still stand today, completed his historic Triple Crown campaign – his win was so popular with race fans that many winning $2 tickets were never surrendered for the $s. Secretariat's rider was Ron Turcotte who grew up as one of 14 children in the small town of Drummond, New Brunswick, noted for its timber industry not horse racing! Four of Ron's siblings - Noel, Rudy, Roger and Yves - followed their older brother onto North American racetracks and into the winner's circle.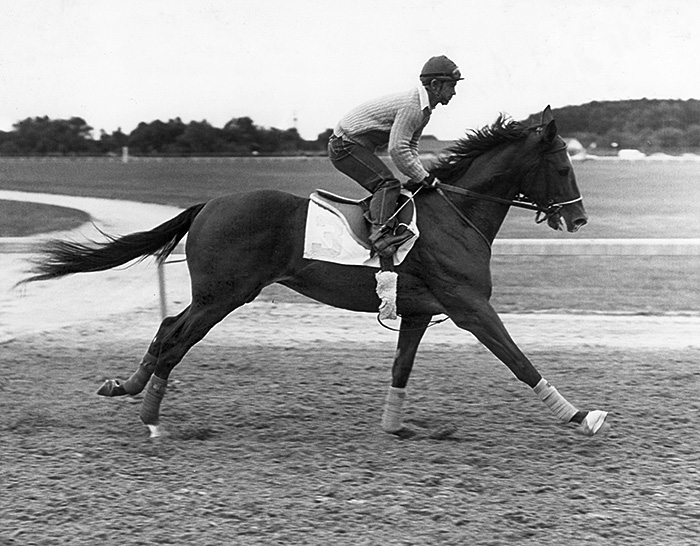 This new book, The Turcottes: The Remarkable Story of a Horse Racing Dynasty, is the story of this family's journey from their little corner of the Canadian woods to the pinnacle of the thoroughbred racing world. Each Turcotte found outstanding success, collectively winning a staggering 8,251 races for purse earnings just shy of $60 million. But the jockey's life takes a toll; each brother was in a never-ending battle to maintain his riding weight, while Noel, Rudy and Roger constantly fought the bottle. And then came the losses, the injuries and the crushing heartbreaks. The unlikely triumph of one of horse racing's greatest families was not without tragedy.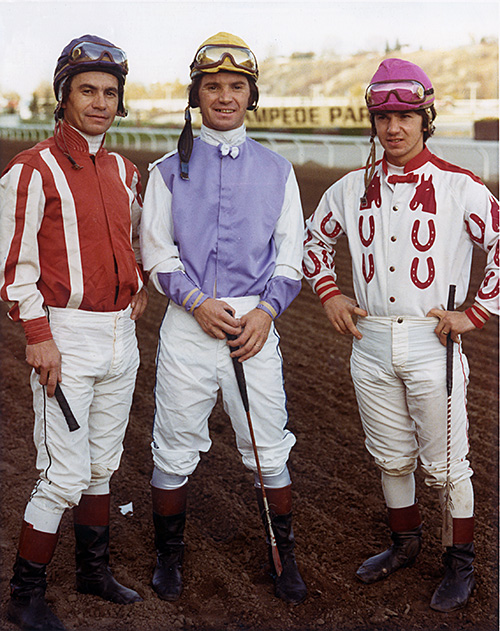 Drawing upon over 30 years of reporting and interviews, author Curtis Stock takes readers on an unforgettable ride through the major players and race days of thoroughbred racing. Part biography and part oral history, the book is a true underdog story and a sure bet for any sports fan. The 25th chapter, in particular, is an exciting telling of Secretariat's Triple Crown races, each race written from a stride-by-stride perspective. It will leave you breathless!
Curtis Stock, an Edmonton-based sports journalist (and inductee into The Canadian Horse Racing Hall of Fame) is a record holder himself, winning 11 Sovereign Awards for his sports writing as well as numerous other awards and kudos. With his insider's view of the Turcotte family's lives, career highs and lows, no other author could have penned this story. As Stock explains: "The research and writing took 3 years but I actually started thinking of writing this book 20 years ago and I began accumulating their histories. I went through countless statistics at that time. Daily Racing Form manuals and archives from the stories I had already written as a sports writer with the Edmonton Journal for some 30 years and when Roger and Yves rode here in Alberta.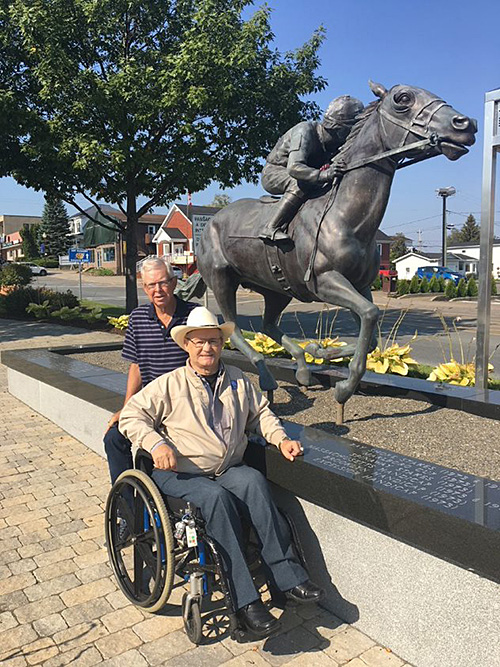 A lot of the information came from one-on-one interviews from that period." The family was very open to interviews once the book writing process began. "The family was very accommodating. I spent three days in New Brunswick with Ron three years ago. At that time, I also visited Rudy who was in a group home in Grand Falls, NB, and I also talked extensively with Rudy when I tracked him down in Florida and before he came to Alberta. Yves, lives in St. Albert which is a suburb of Edmonton where I live. He was extremely helpful. We spoke at least once a week. I met Roger many, many times when he rode in Alberta. Noel was the only jockey I never met."
The book will be released in early May and is available from Amazon and Indigo Books. If you'd like to follow the author on social media, his Twitter account is: @CurtisJStock


Glenda Fordham, for The Rider

WANT TO WIN A COPY OF THIS BOOK? Email The Rider and name the famous Triple Crown winner ridden to fame by Ron Turcotte (please include your mailing address).
Entry deadline is midday June 15th when a winner will be drawn.