HorseDay Erin returns Saturday, May 27th.

Hosted by Equine Erin and widely supported by the local equine community. HorseDay Erin is  multi-faceted 'horse fair' and  a snapshot of Erin's diverse 'horse country' offerings. Established in 2019, HorseDay Erin is an outdoor (rain or shine) family-friendly event.  This hands-on-horses experience offers something special for all ages and is a great opportunity pet a pony, learn a little about horses, and to meet and talk with experts, educators and owners.  Horse Day (as a concept) was established by Equestrian Canada and takes place nationally in the Spring, designed to showcase riding stables and the range of equine disciplines and offerings.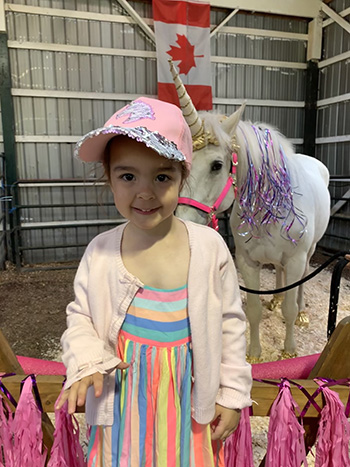 Get ready for some magic: Saturday, May 27th, as HorseDay Erin returns to the Erin Fairgrounds!
The equine education component in the Horse Show Barn has been made possible by the support of our local community horse owners and long-standing support of event presenting partner, Budson's Farm and Feed (Alf Budweth and Carol Wetering).  A key feature of the "I talk horse!" Barn includes Equine Guelph's interactive learning, an entire row of different horse breeds, equine exhibits, and day-long presentations in the Round Pen.  There will be several breed talks, the Ontario Side Saddle Association, a liberty trick demonstration by Canadian horse and owner Ron Mario and a mini-horse chuck wagon presentation by Lesly Sowden.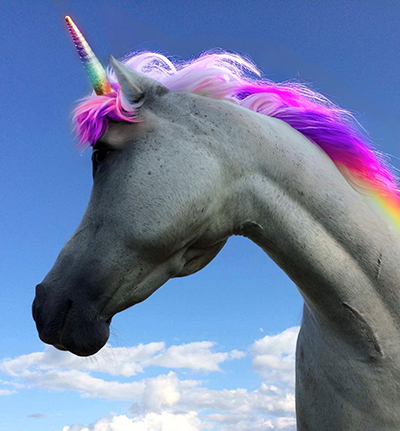 HorseDay Erin  Kids' Corral includes Small Hooves/Big Hearts Petting Farm, Pony Rides, face-painting and the chance to have your picture taken with a real Unicorn.   Ontario Equestrian, a key partner of this event will be on site with KidZone.  Says Hilary Gregory, Program Coordinator of Sport for Ontario Equestrian:  "We're looking forward to HorseDay Erin!  Ontario Equestrian has attended many events at the Erin Fairgrounds and our KidZone is always a busy spot. Visitors love our Rookie Riders "barrel horses" which is the perfect entry-level program for kids considering equestrian as a new sport. "Barrel horse" riders are presented with a ribbon and a 'Ticket to Ride: a free introduction to equestrian sport at participating local stables. HorseDay Erin will be a great opportunity for young horse lovers to get a taste of some equestrian fundamentals and we're thrilled to be part of it!"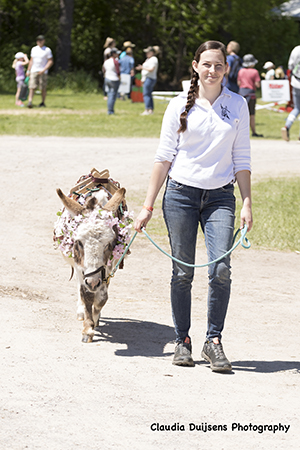 Something for horse riders of all ages…
The Western Ontario Region Canadian Pony Club will be presenting the Prince Phillip Games --Prince Philip a team competition played by Pony Clubs around the world.  All of the games are variations on the relay race, with skills being tested using props such as flags, buckets and wooden fish used to increase the difficulty and maximise the fun. Says organizer, Krista Breen:  "We expect about thirty kids and ponies representing teams from Blue Mountain, Caledon, Dufferin, South Simcoe, Guelph, Hamilton, Niagara, Oxford and Windsor.
Erin horse trainer and equine writer, Karen Dallimore will be offering a full day clinic in the North Horse Ring, called:  'The Basics of Cowboy Obstacles". Karen is an Extreme Cowboy Association judge. For more information on this, or to register, please contact karen.dallimore@gmail.com.
Angelstone Show Jumping Tournaments president, Keean White has developed an internationally recognized event venue, located in south Erin and is enthusiastic in his support for this event.  Says White: "Big dreams start early  and Angelstone understands the importance of developing recreational and grass roots interest within our local communities".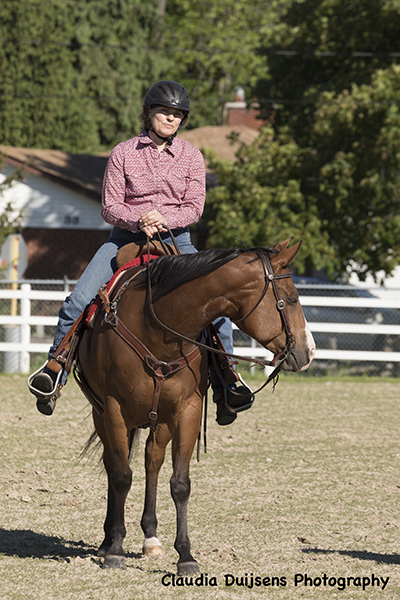 Get ready for a little magic….
HorseDay Erin Gates open at 10 am and the Horse Barn Presentations start at 11:am with Paul Fischbach, local farrier presenting a hot-shoeing demonstration, followed by a line-up of interesting breed and horse-related topics.  The schedule will be posted.
The Main Show starts at 1pm on the Track, and it's full on fun and action with audience participation encouraged.    The Show begins with the Ontario Mounted Special Services Unit (OMSSU) performing their precision drill and is followed by a high-energy Dog Agility & Frisbee Show and wraps up with an  'all bets are off' competition between the species with the Horse vs Dog Race-Off!
Circle back to the Track at 4pm for the All Breeds Parade which welcomes all Equids, including horses, ponies, donkeys and… Unicorns.  For more information or to register for the Parade, please email: equineerin@gmail.com or text 519.216.4562.  Prizes will be offered for Best of Show, Judge's Choice, and Most Magical Unicorn.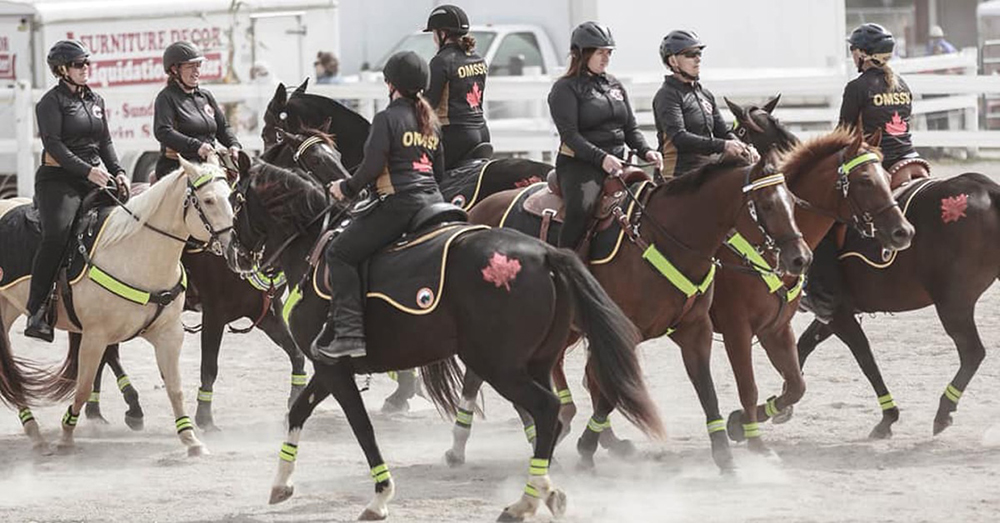 The new Agridome the Erin Fairgrounds will host the Vendor Marketplace and will welcome over 35 local artisans, crafts-people and tack/horse clothing vendors. There will also be food trucks, live music, ice-cold lemonade and Mapleton's organic ice-cream; This event is made possible through the funding support of Central Counties Tourism, Erin's horse businesses and community Volunteers.  A percentage of all proceeds will be donated to:  Erin Agricultural Society, Horse Heritage, OMSSU  Breast Cancer Research and to Equine Guelph at the University of Guelph:  Equine Welfare program.    Tickets are available online at Ticketscene.ca or www.horsedayerin.ca. 

Written by Kelly Rodrigues